Walking Show was a group exhibition that took place within Druid Hill Park in Baltimore, MD.
Twelve local artists were asked to install work along Mountain Pass Trail, a biking/hiking trail which runs behind the Maryland Zoo,
along the Jones Falls Expressway. A one-day-only opening was held on April 24th, 2021. Photos from the event can be viewed below.


Samiha Alam
Isolina Minjeong Alva
Eric Rivera Barbeito
Jac Bennett
Andrew Bernstein
Michael Bussell
Grace Davis
Kilynne Higgins
Corey Hughes
Maddie McConnell
Mason Owens
Anne Clare Rogers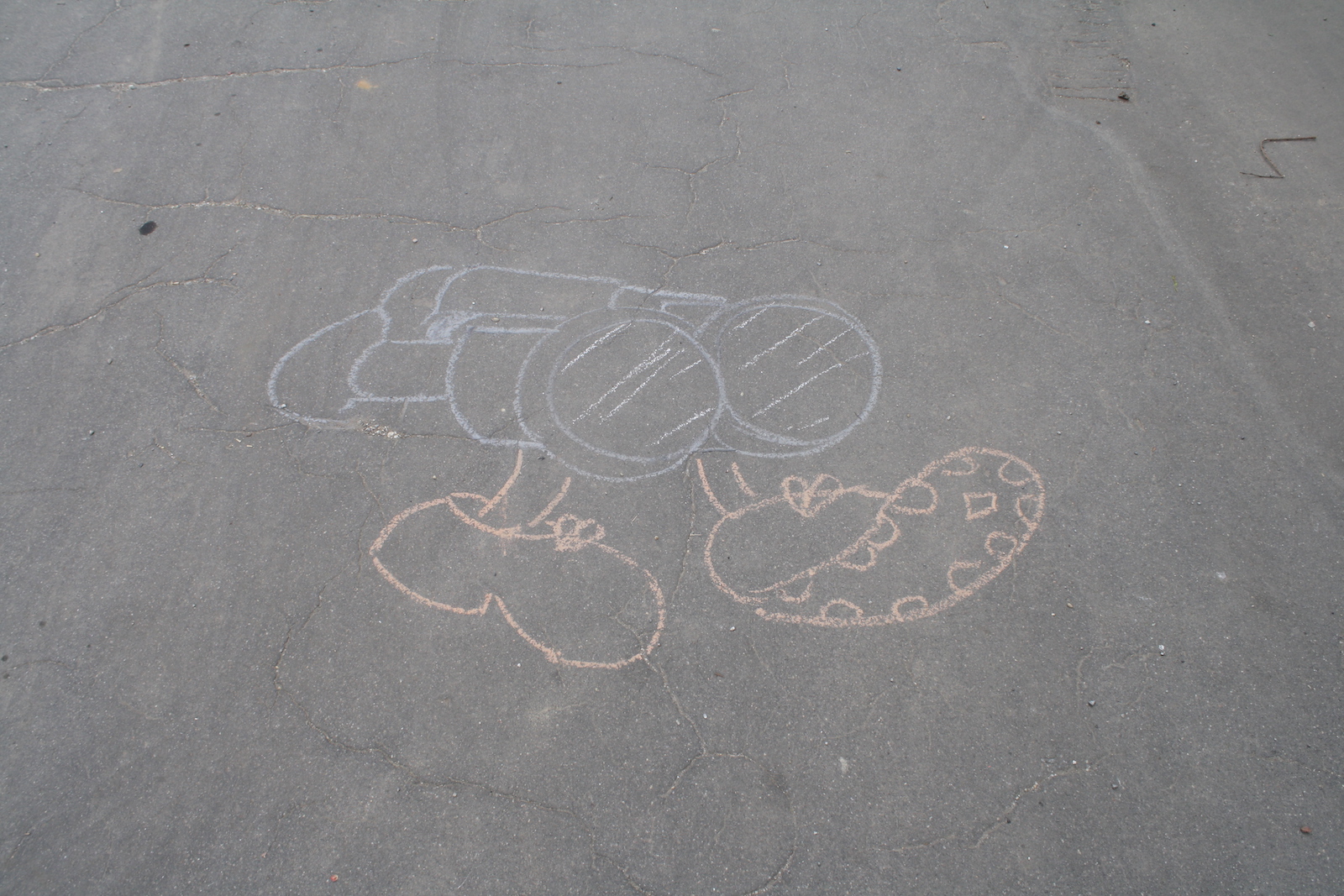 at the trailhead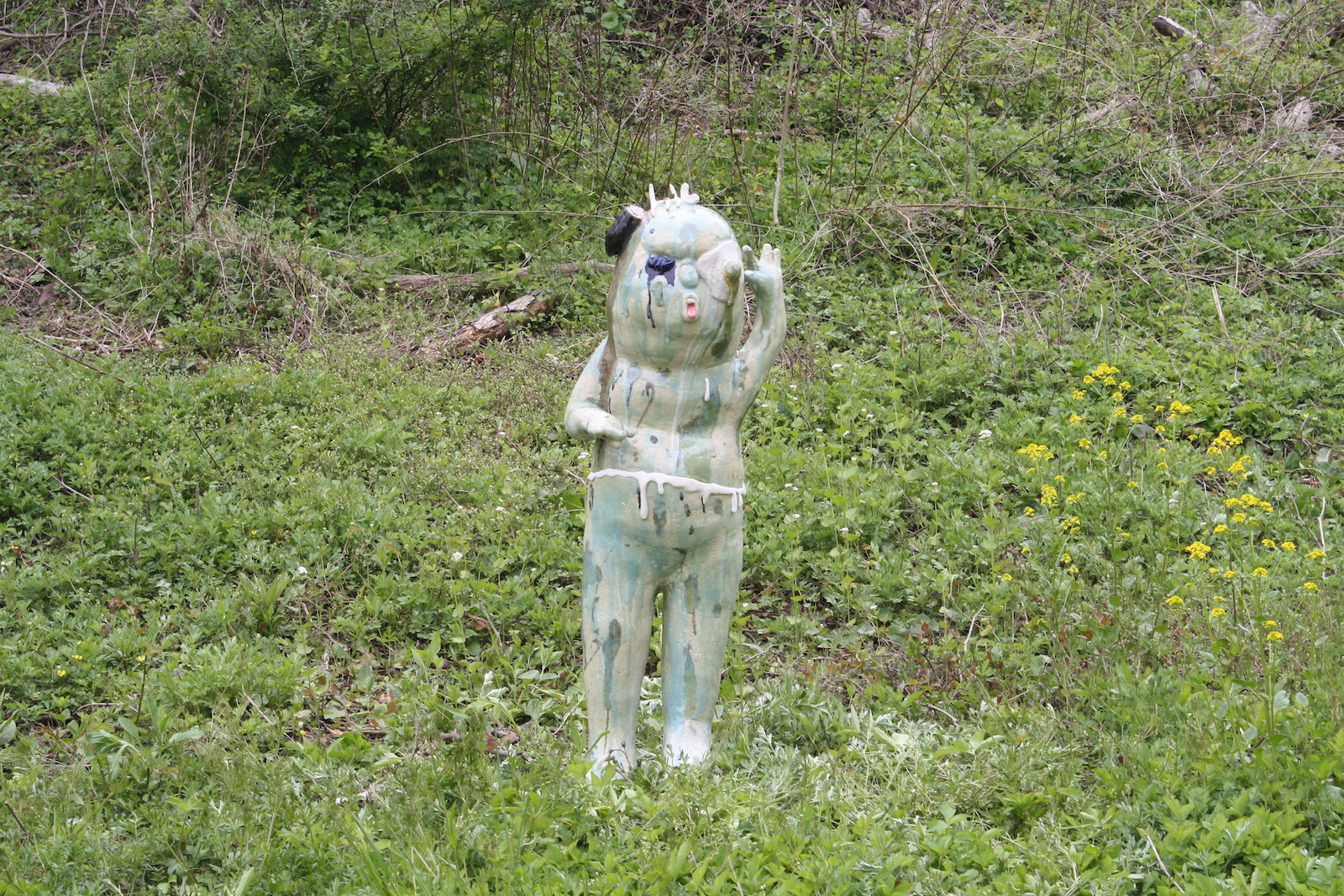 Isolina Minjeong Alva, Tell Me Some Good News!, Ceramic, Glaze, Epoxy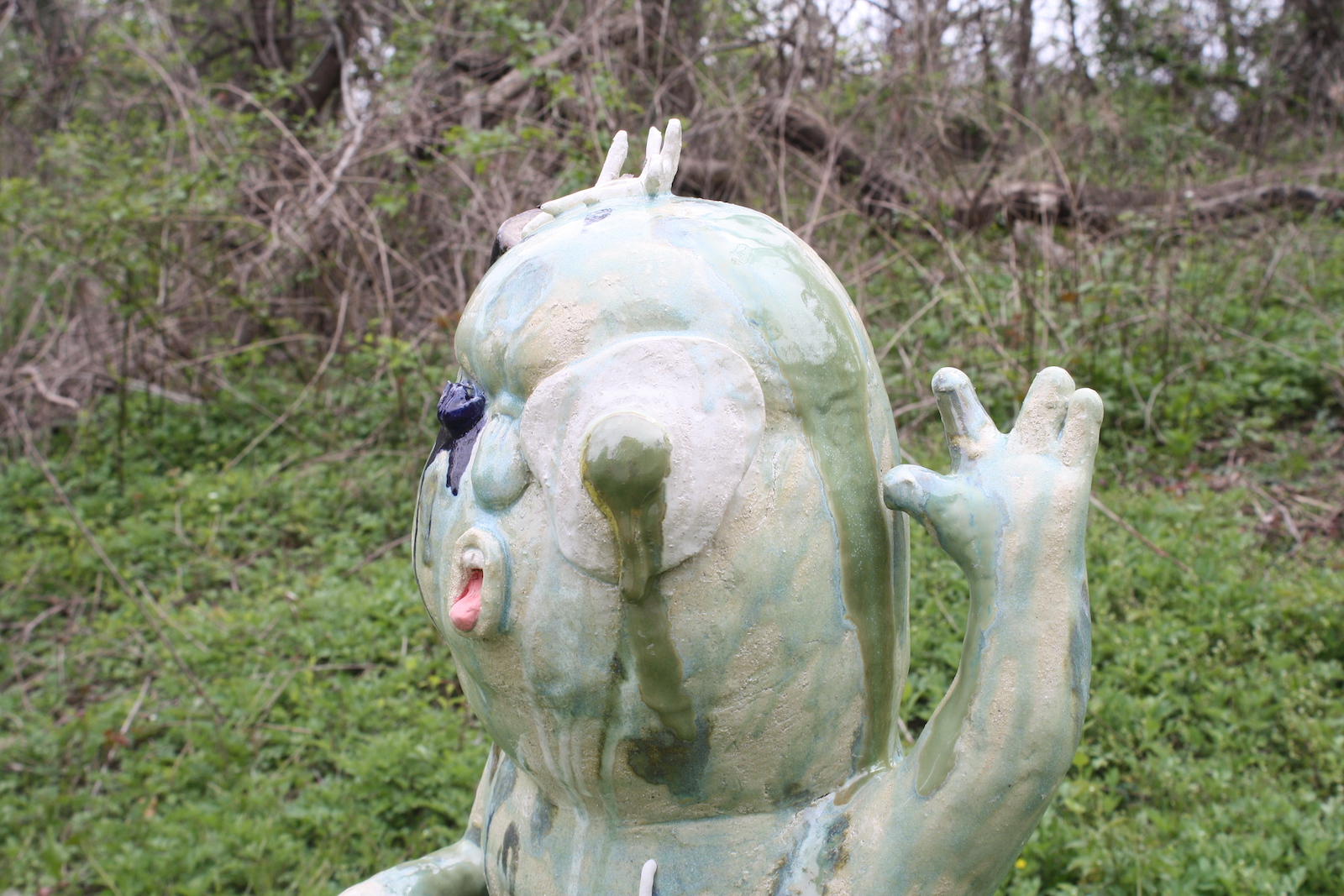 Isolina Minjeong Alva, Tell Me Some Good News!, Ceramic, Glaze, Epoxy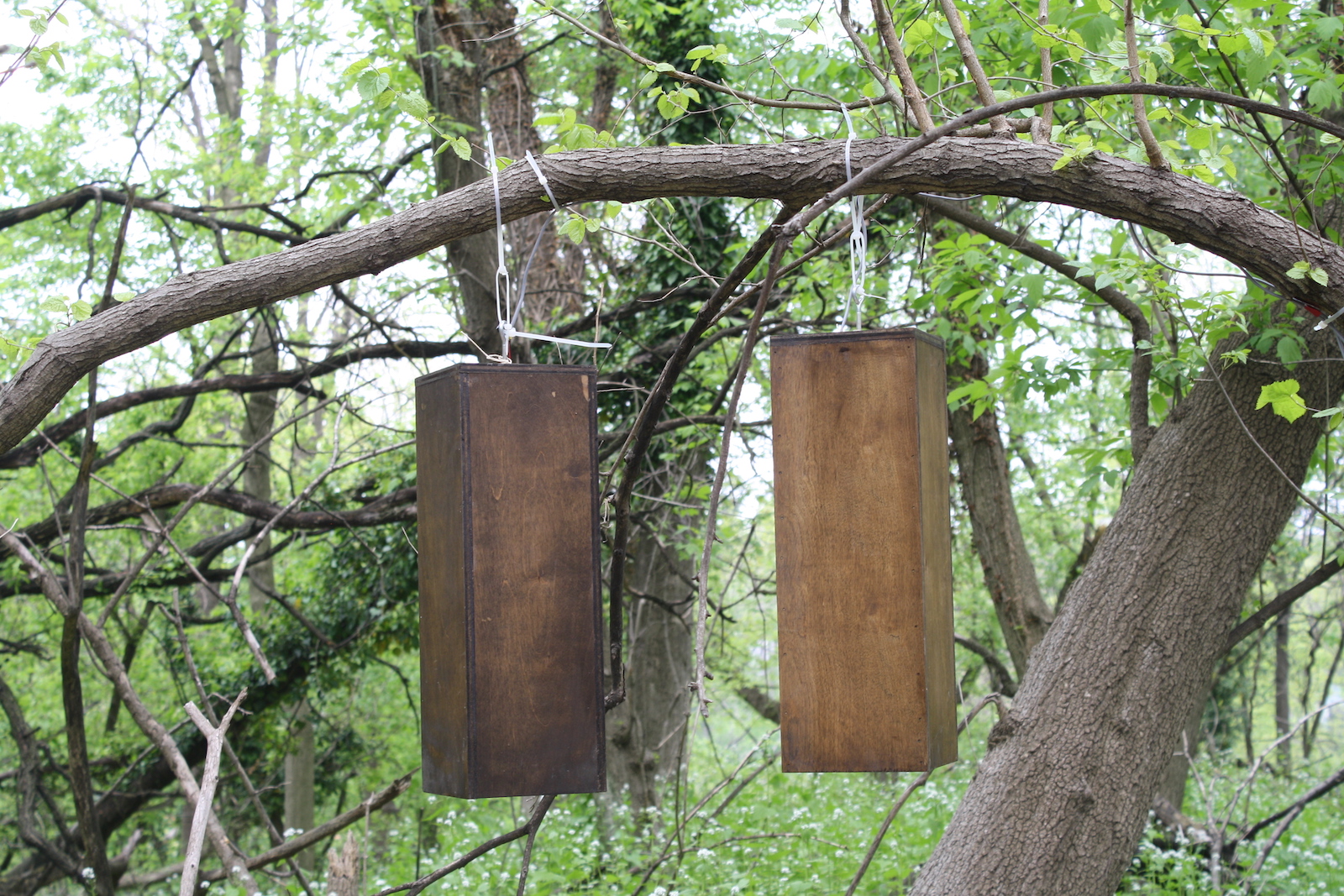 Andrew Bernstein, Forced Air, Stained wood, DC fan, organ reed, electricity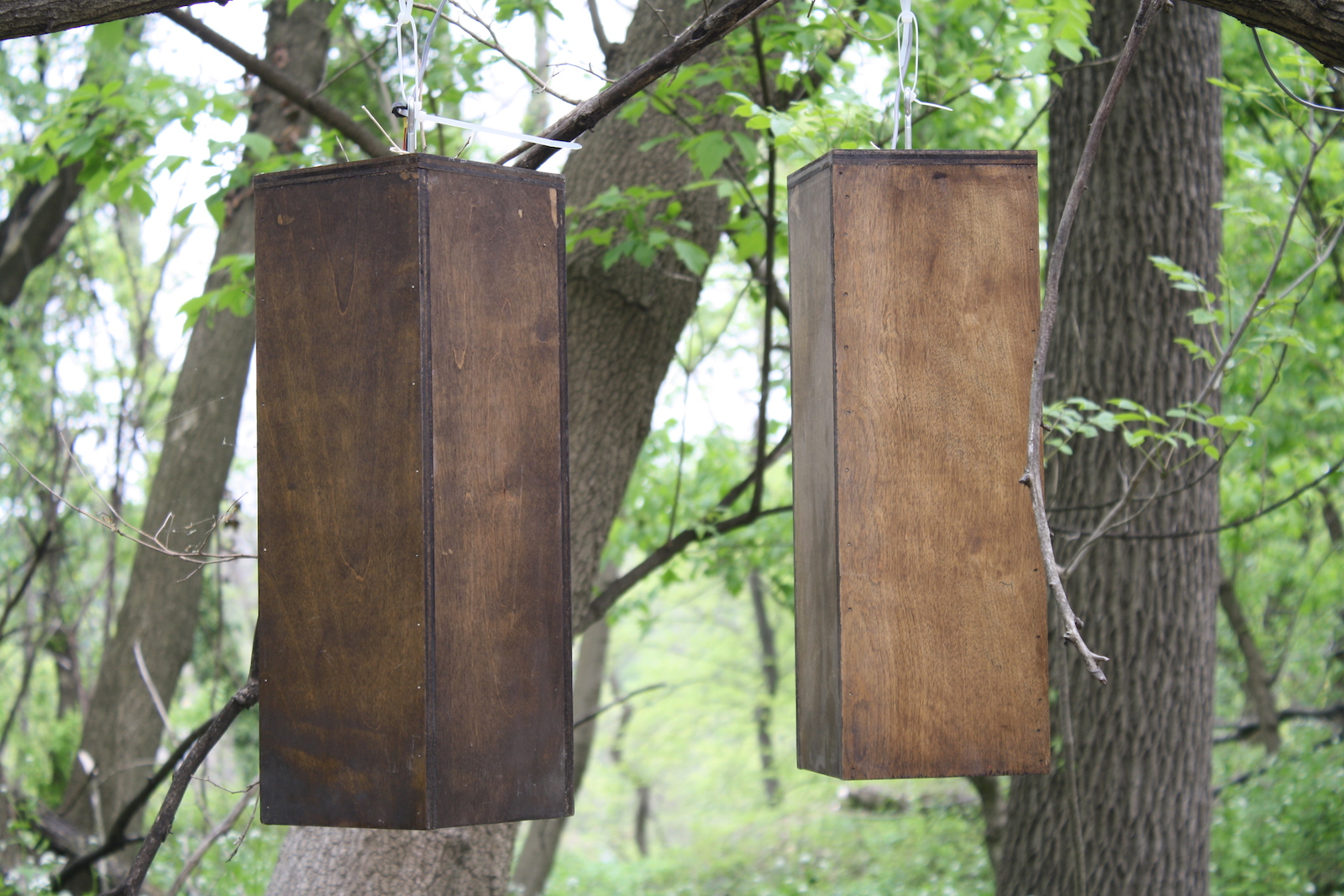 Andrew Bernstein, Forced Air, Stained wood, DC fan, organ reed, electricity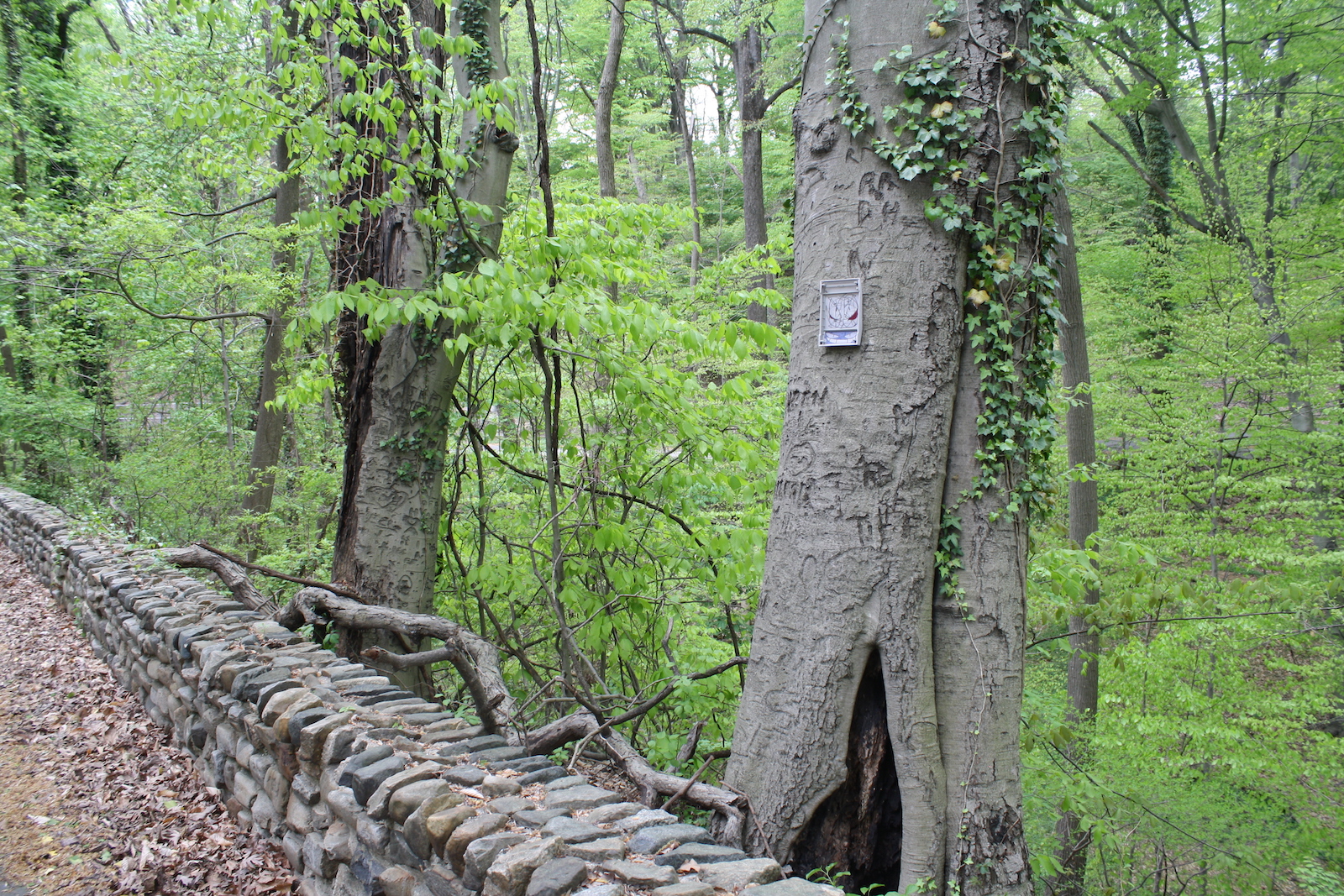 Michael Bussell, Window-screen 2, Alcohol based ink, wax, fabric, plastic, neodymium magnets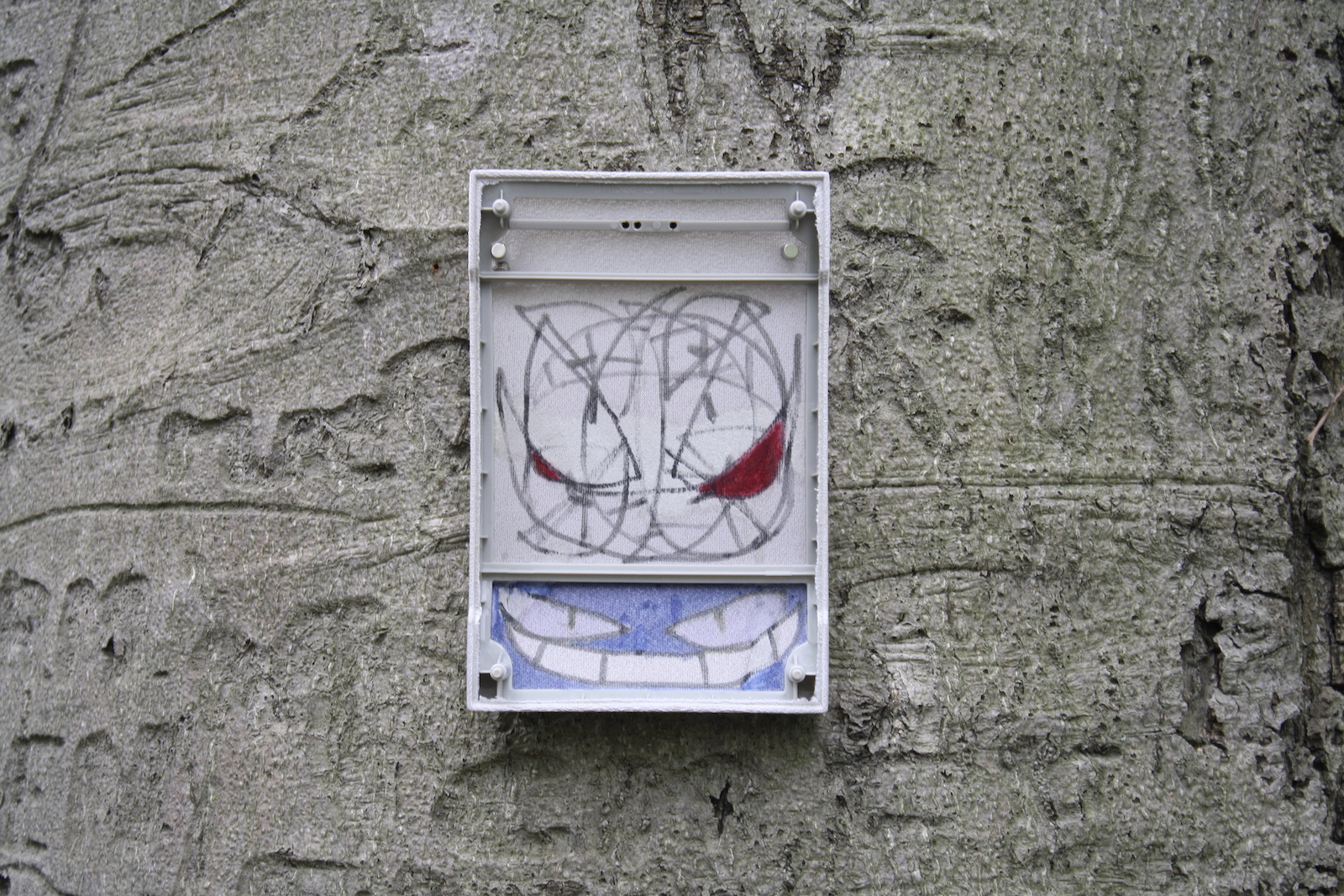 Michael Bussell, Window-screen 2, Alcohol based ink, wax, fabric, plastic, neodymium magnets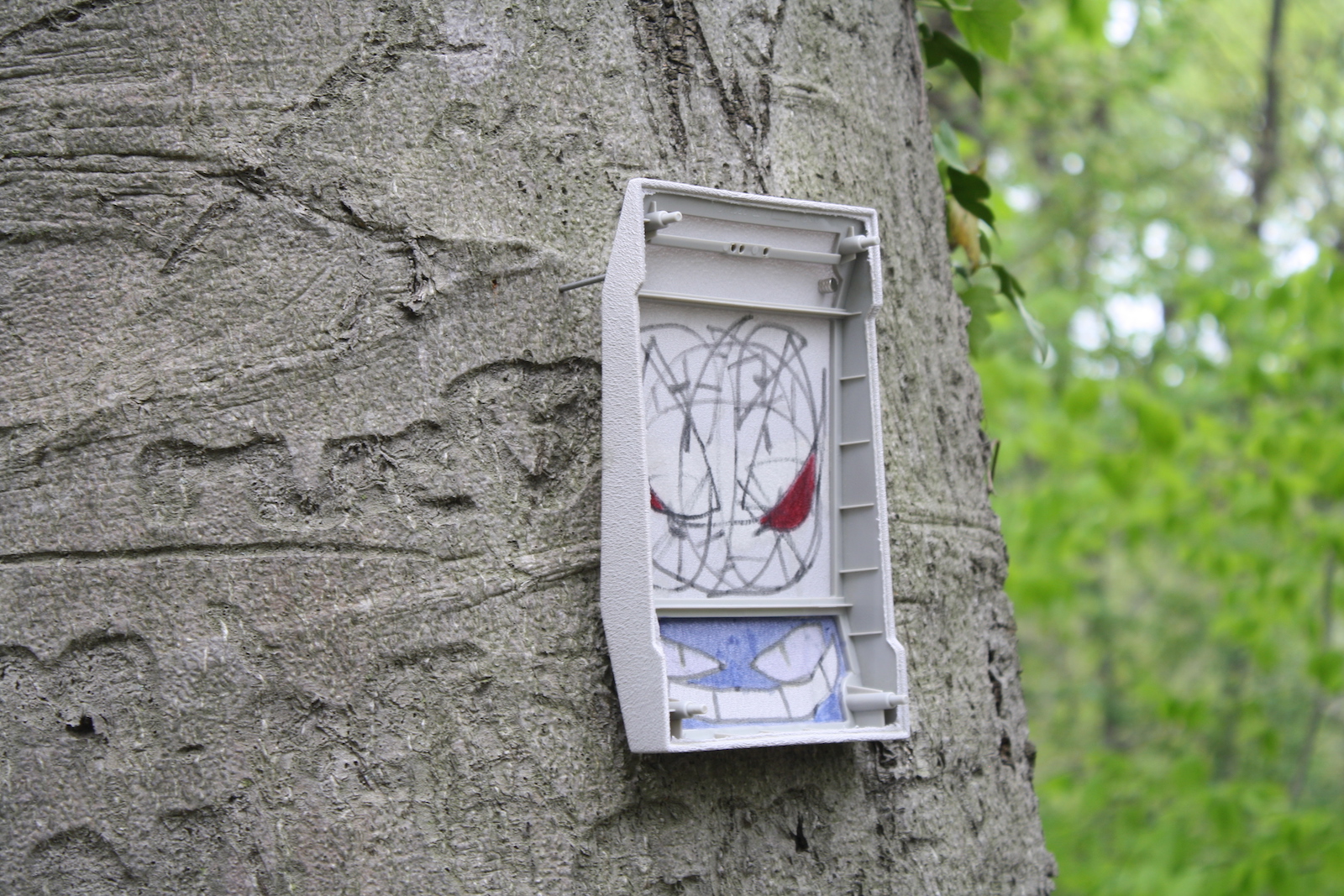 Michael Bussell, Window-screen 2, Alcohol based ink, wax, fabric, plastic, neodymium magnets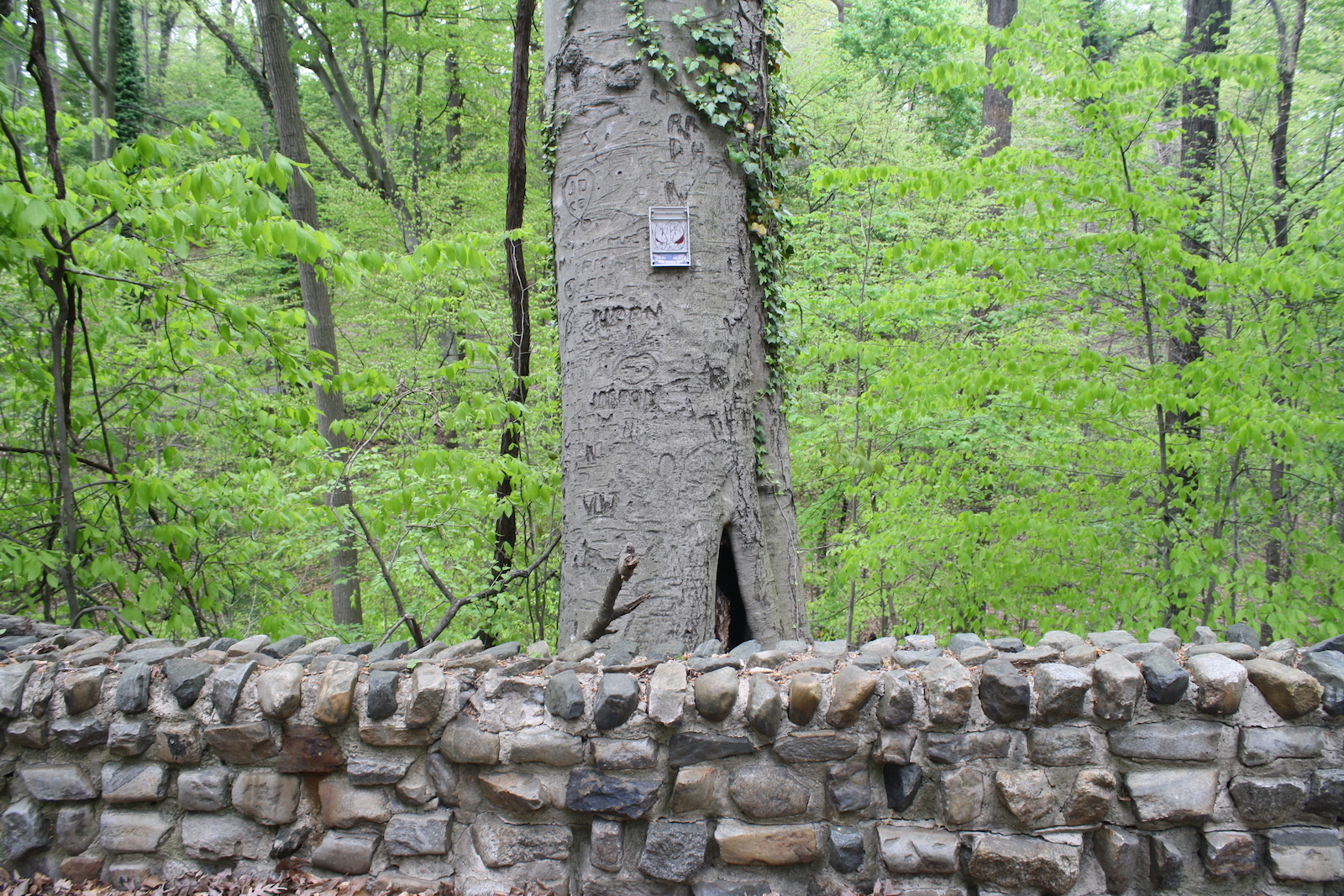 Michael Bussell, Window-screen 2, Alcohol based ink, wax, fabric, plastic, neodymium magnets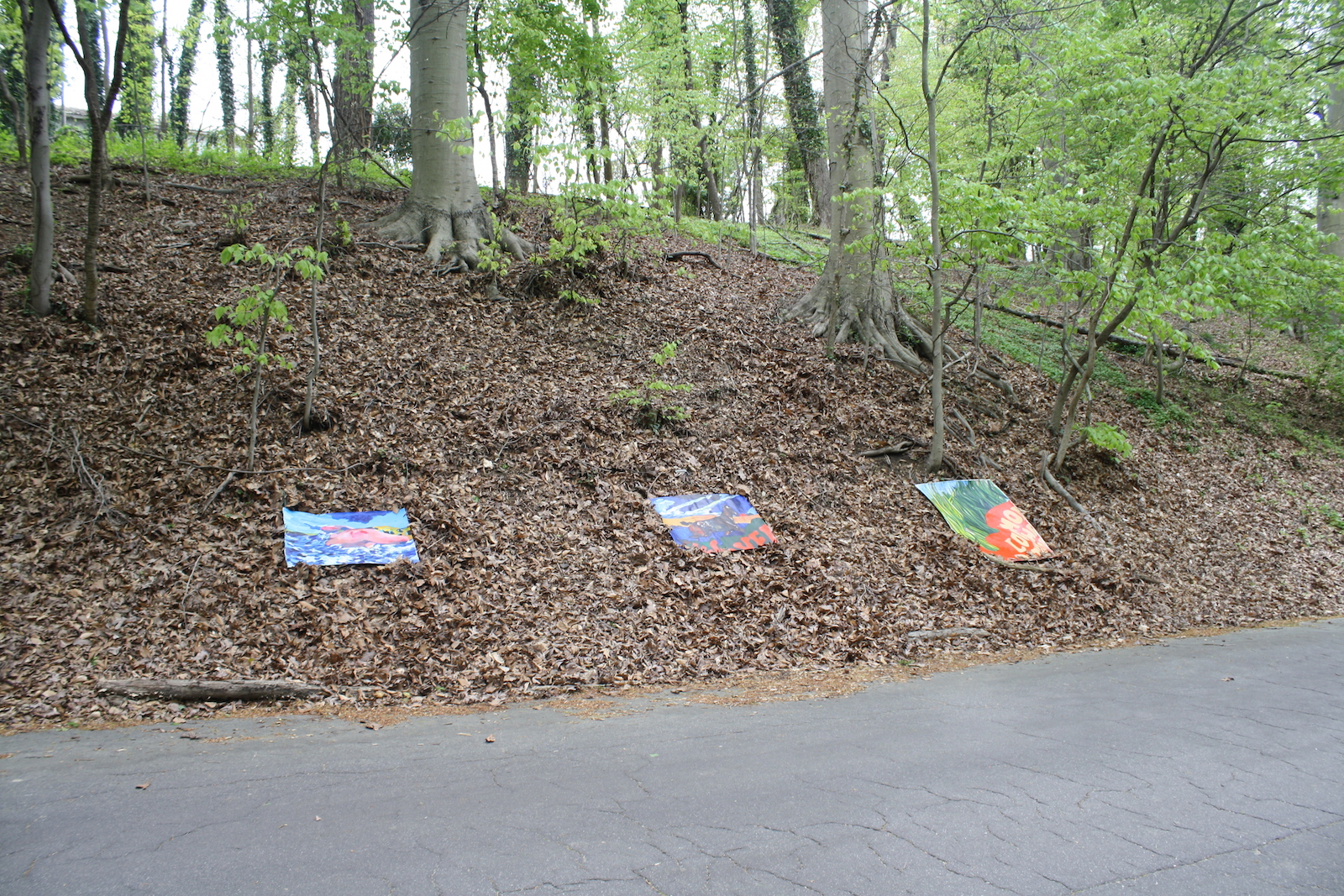 Jac Bennett, Hidden Shoreline 2, Shoreline 1, Better Off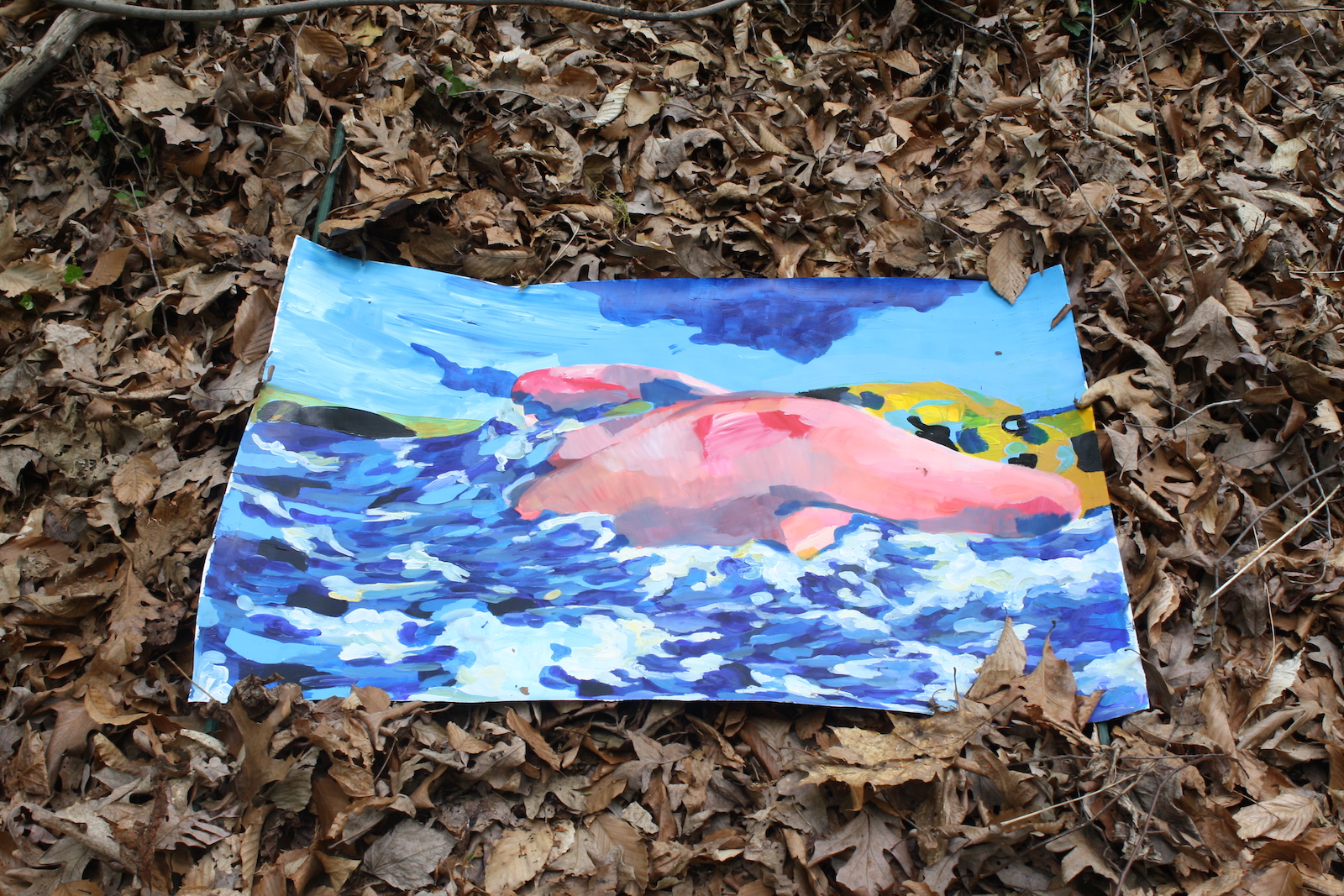 Jac Bennett, Hidden Shoreline 2, Oil paint on paper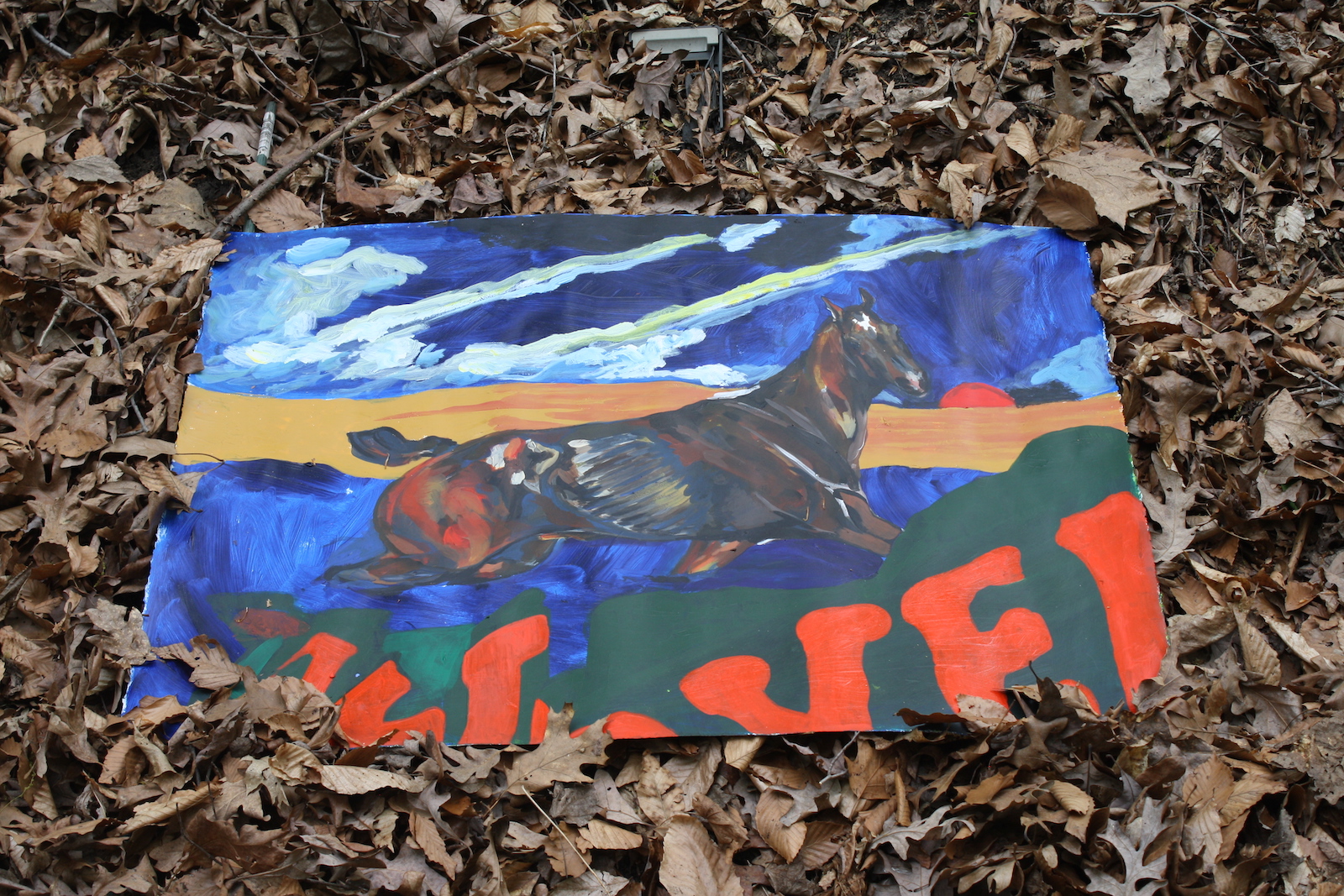 Jac Bennett, Shoreline 1, Oil paint on paper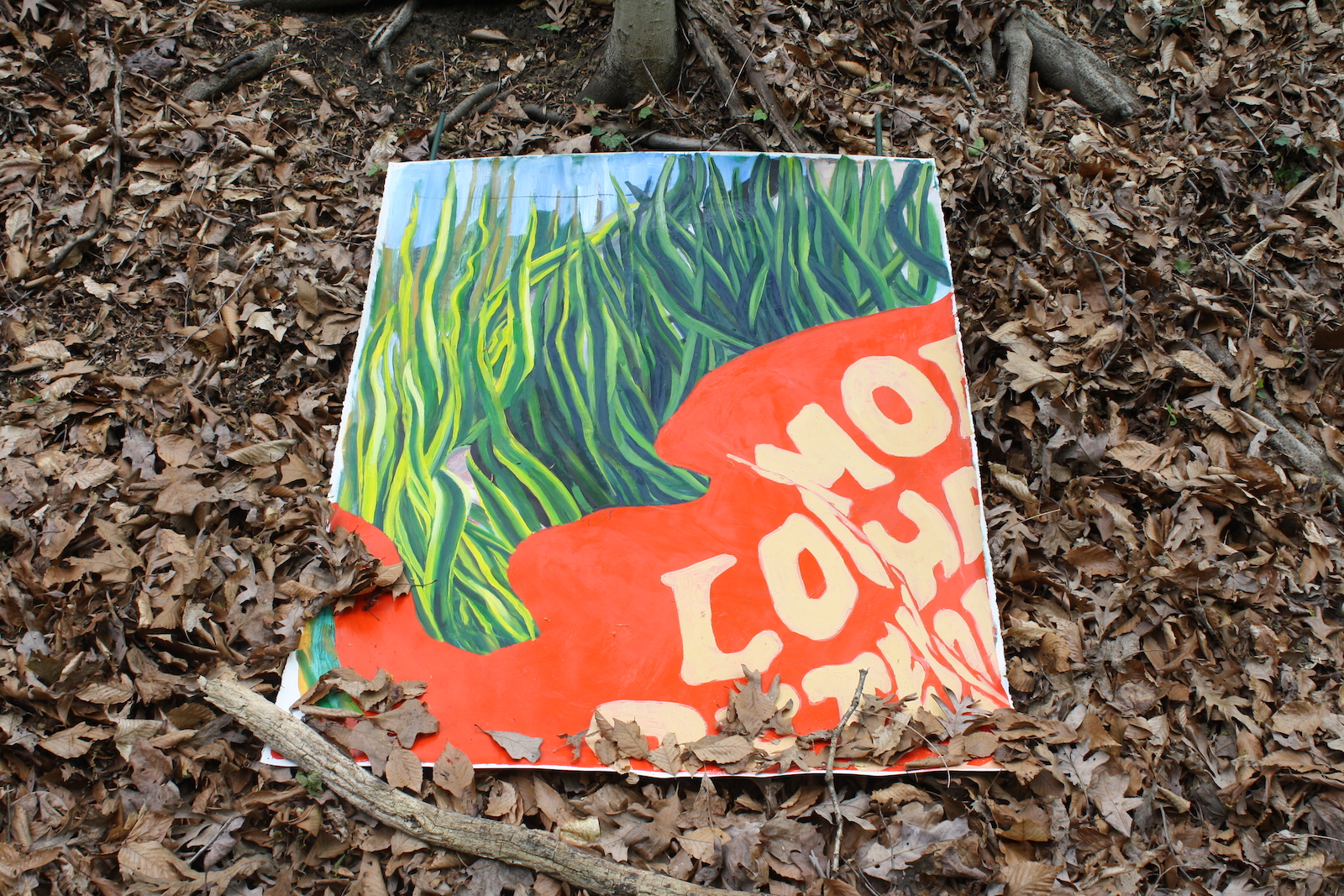 Jac Bennett, Better Off, Oil paint on paper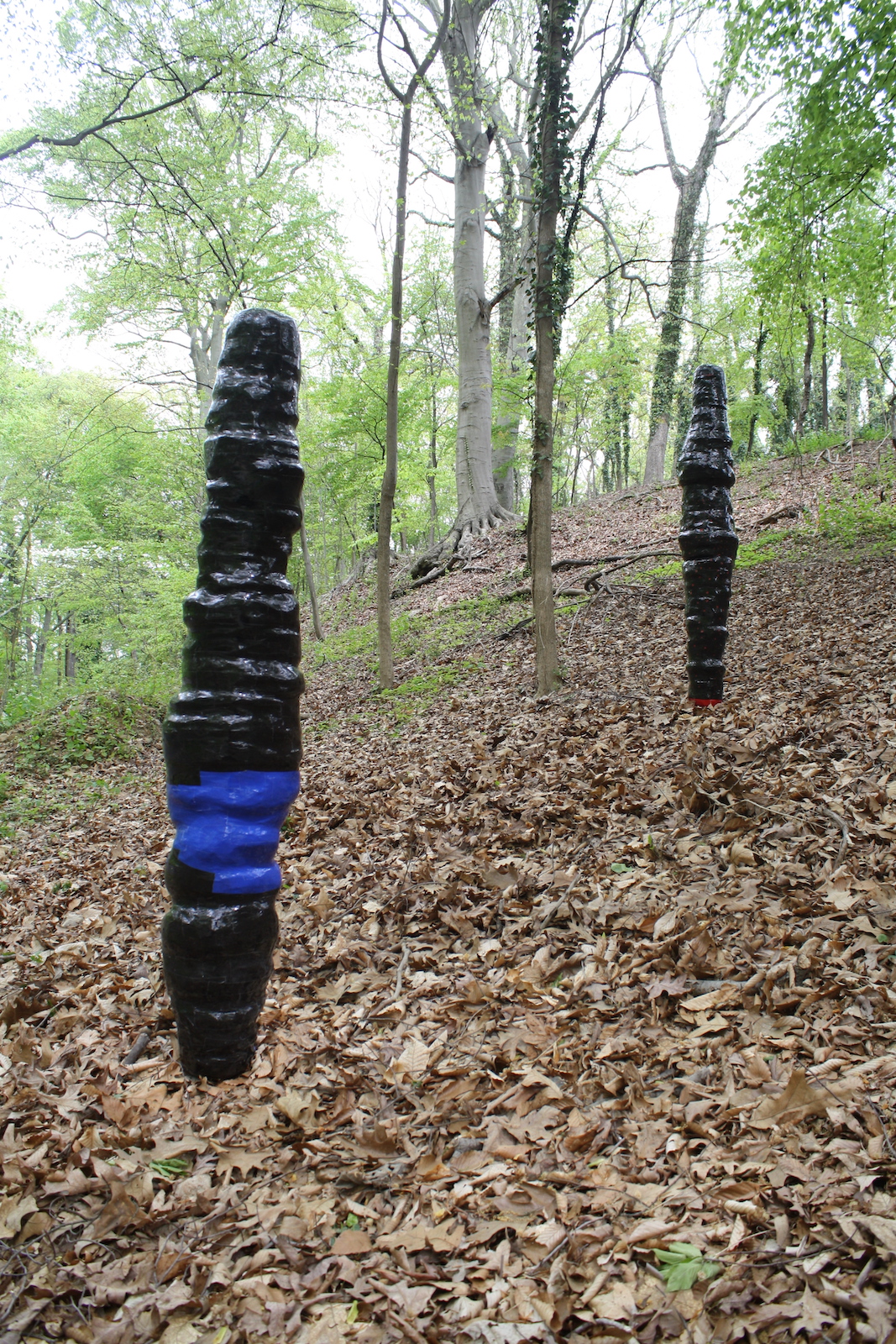 Anne Clare Rogers, Caryatids (Wrapped), Foam, acrylic tape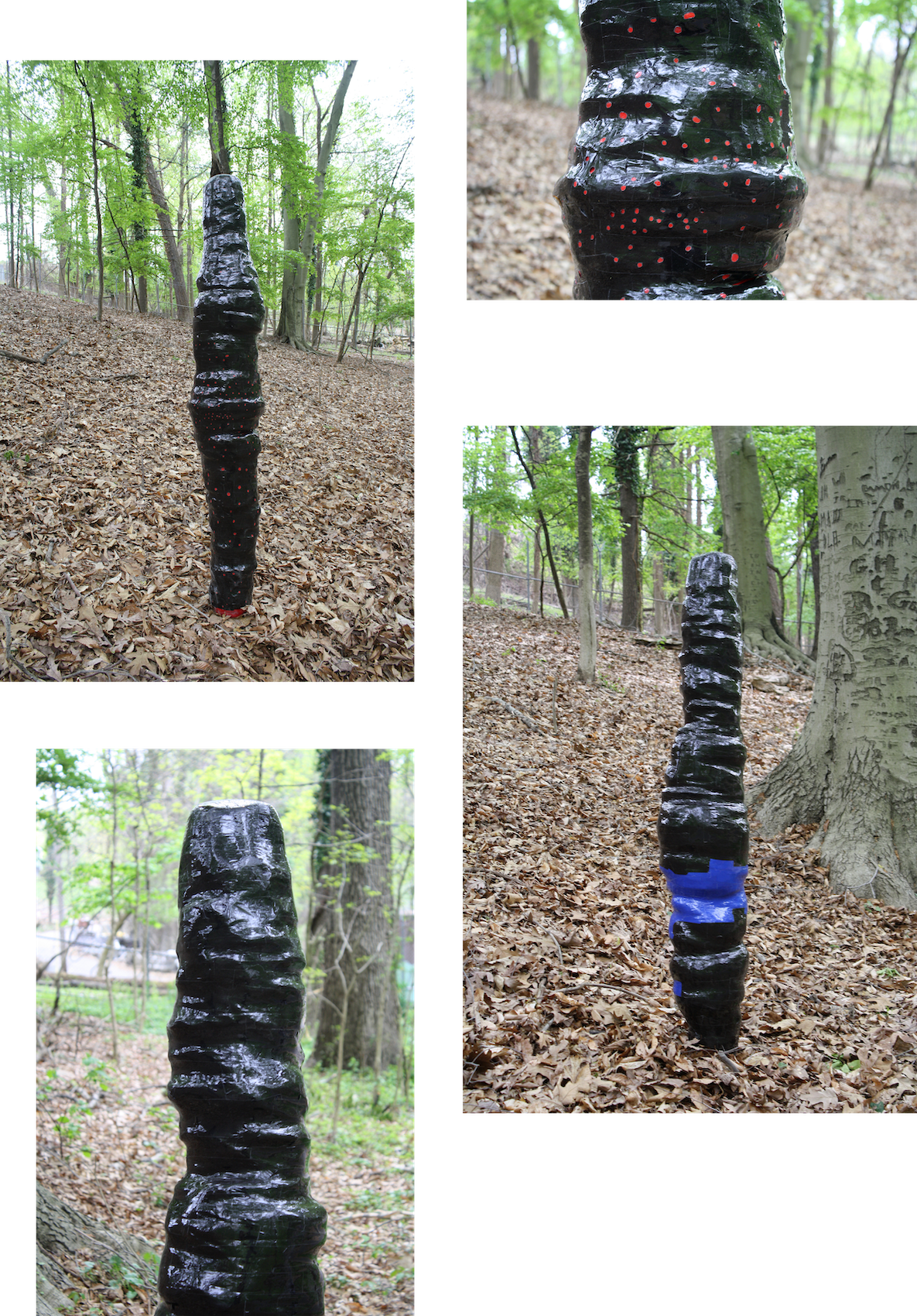 Anne Clare Rogers, Caryatids (Wrapped), Foam, acrylic tape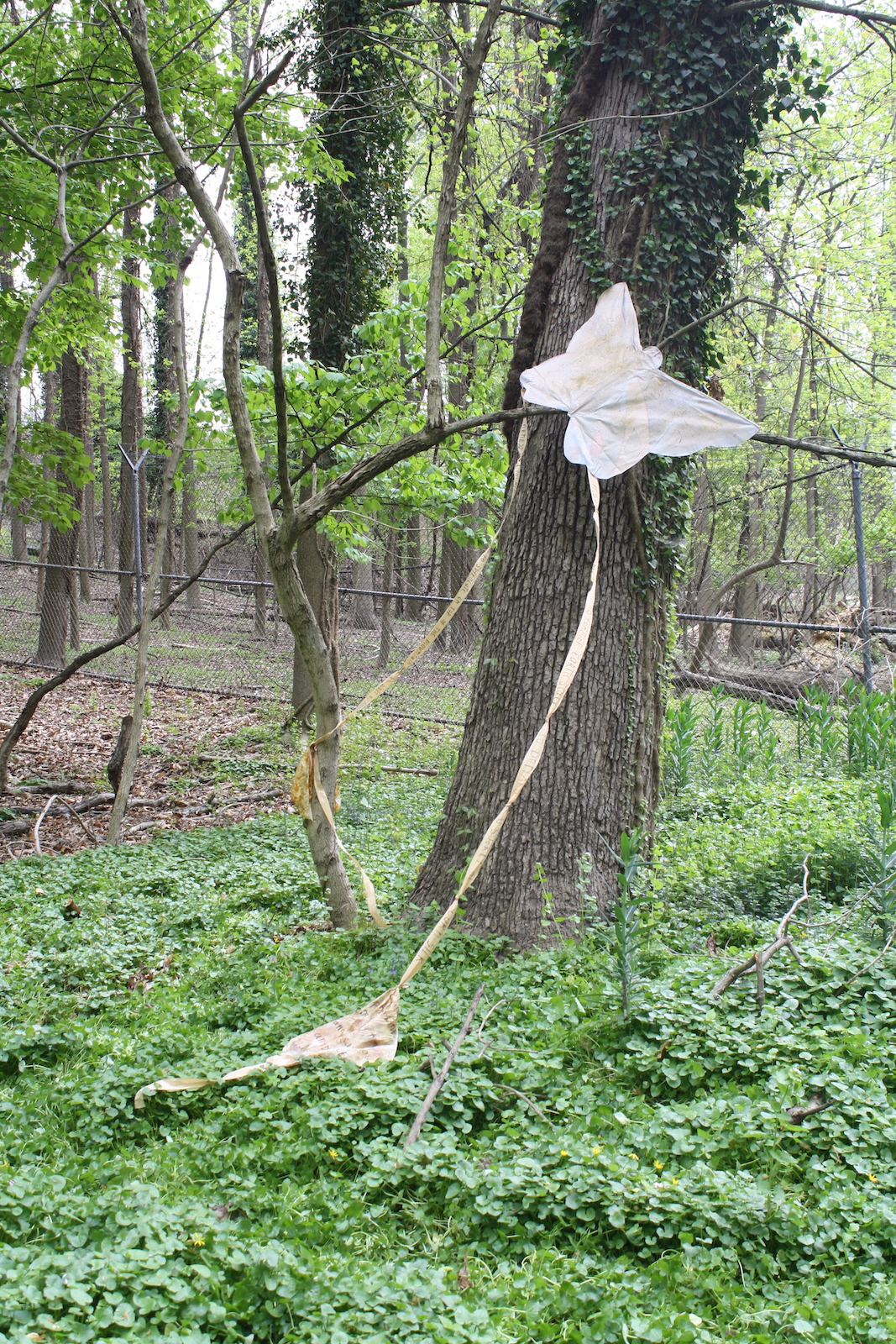 Grace Davis, Gravity Song, Nylon, silk, eucalyptus, Japanese maple, oak, walnut, acrylic paint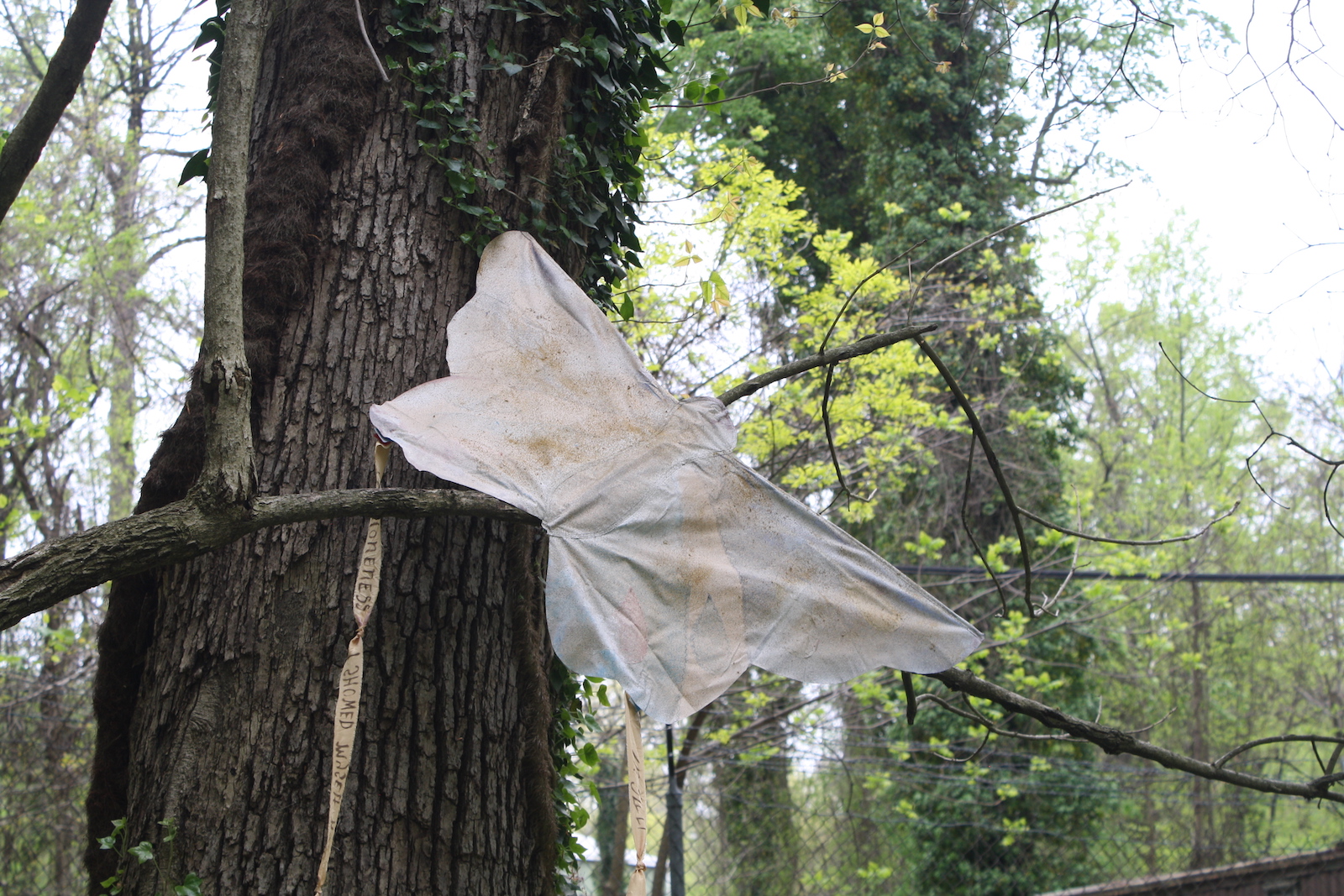 Grace Davis, Gravity Song, Nylon, silk, eucalyptus, Japanese maple, oak, walnut, acrylic paint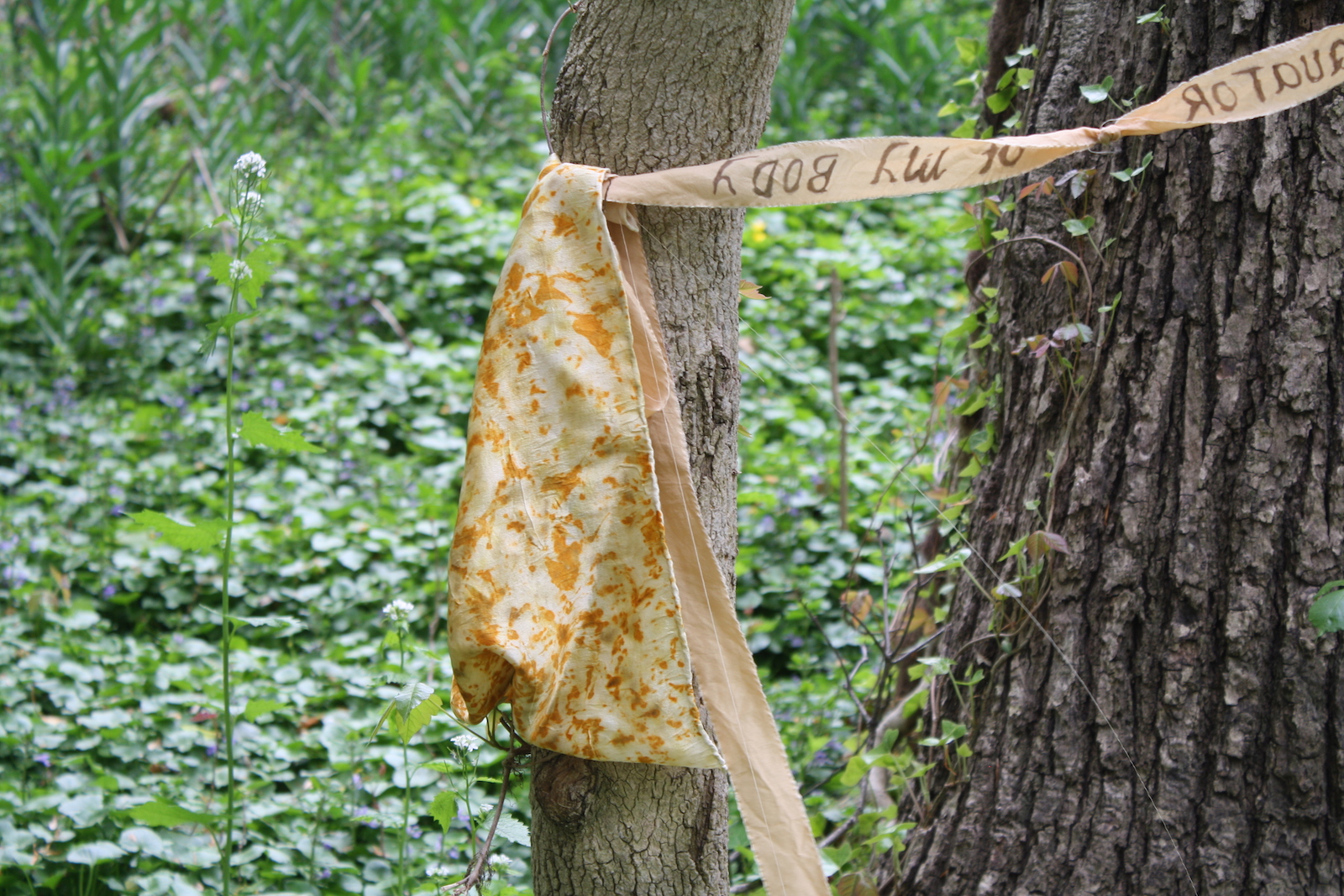 Grace Davis, Gravity Song, Nylon, silk, eucalyptus, Japanese maple, oak, walnut, acrylic paint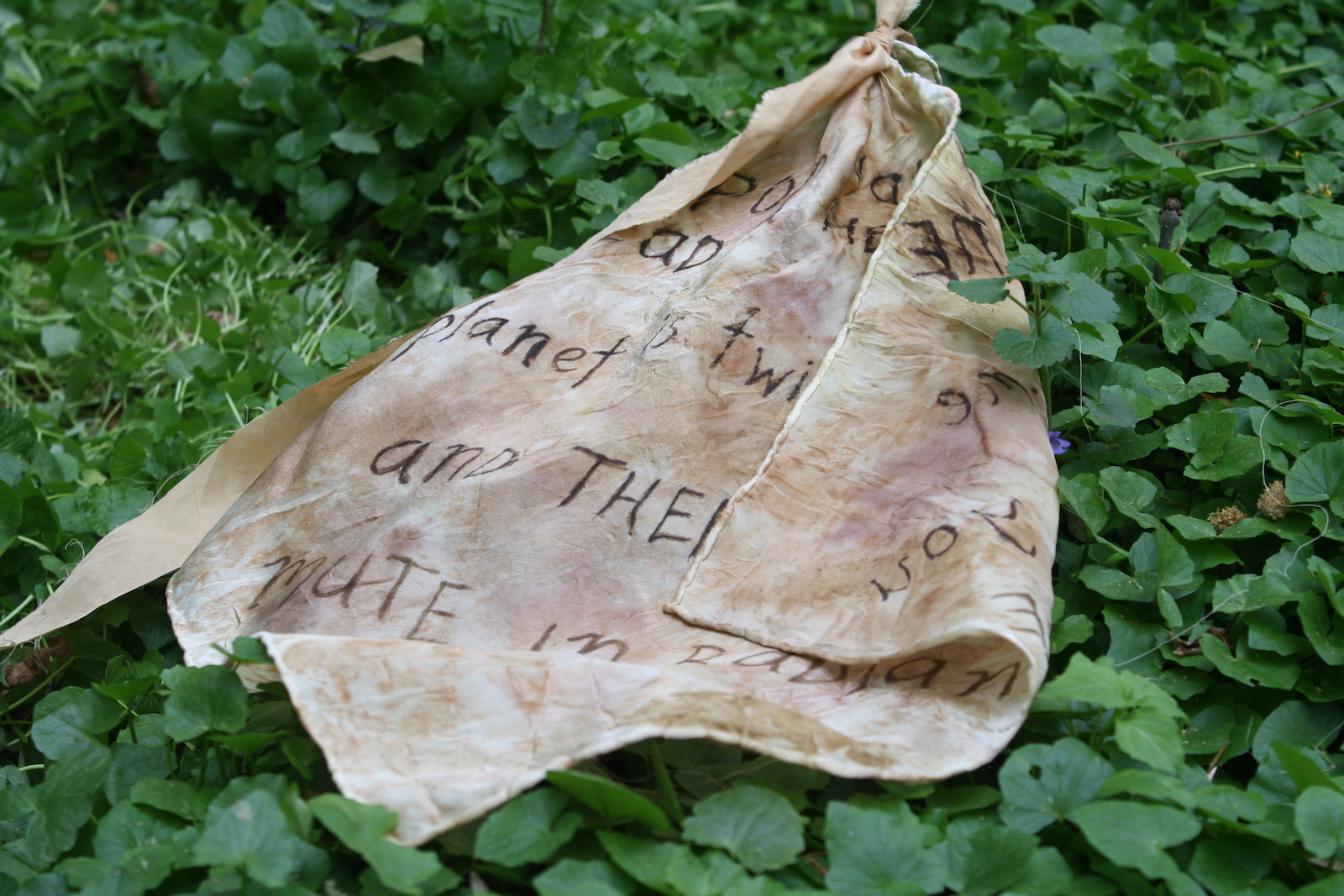 Grace Davis, Gravity Song, Nylon, silk, eucalyptus, Japanese maple, oak, walnut, acrylic paint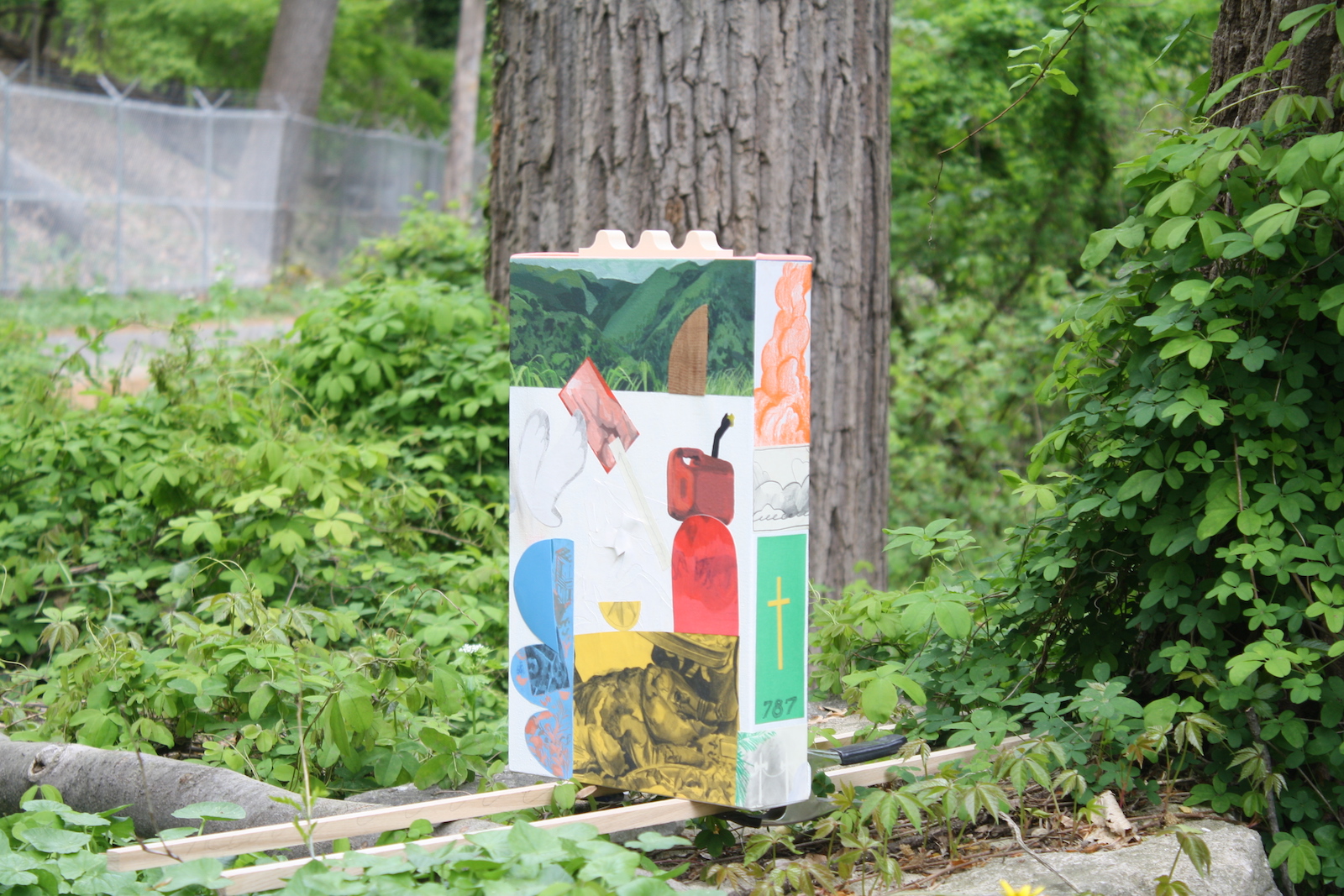 Eric Rivera Barbeito, Fragmento, Mixed media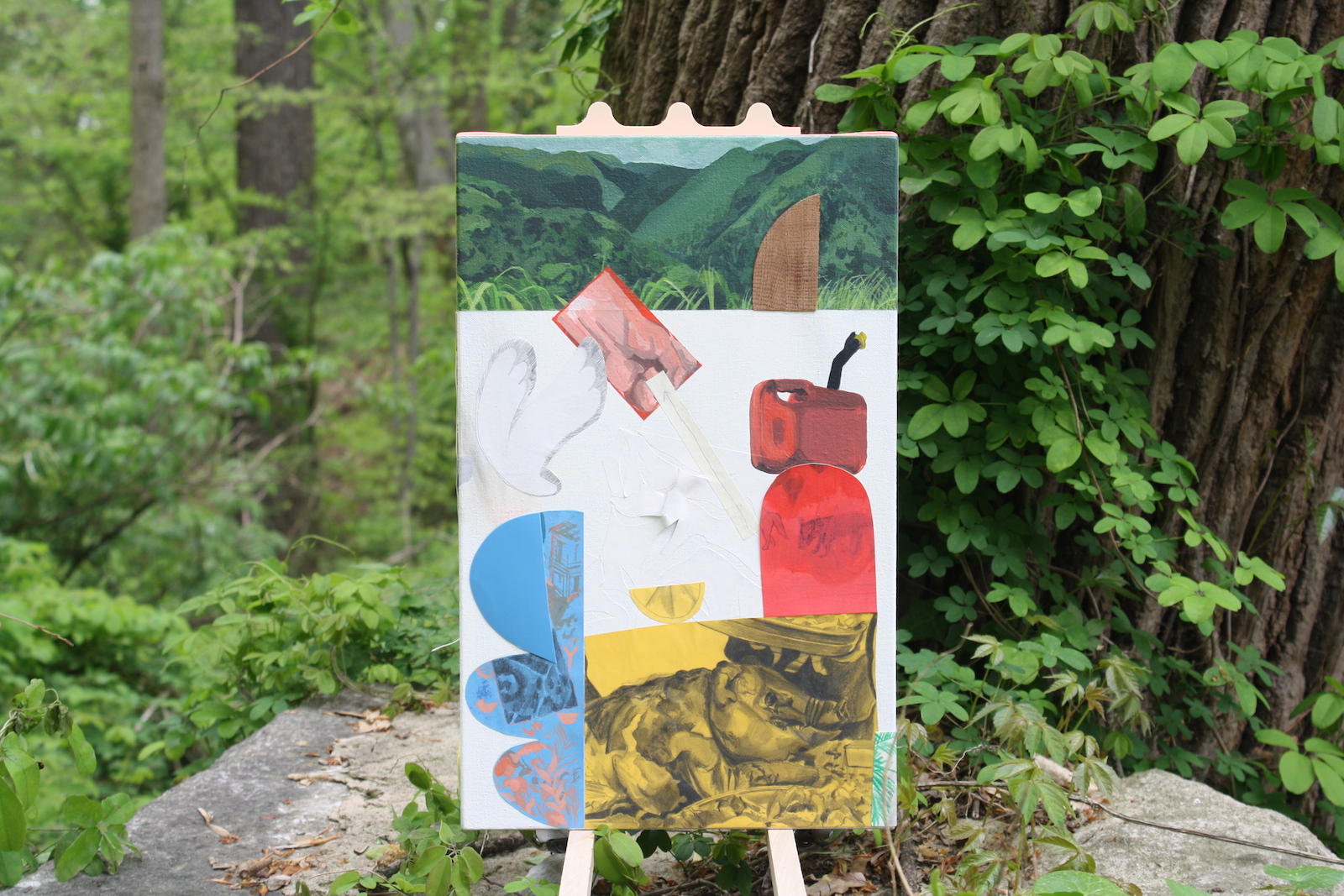 Eric Rivera Barbeito, Fragmento, Mixed media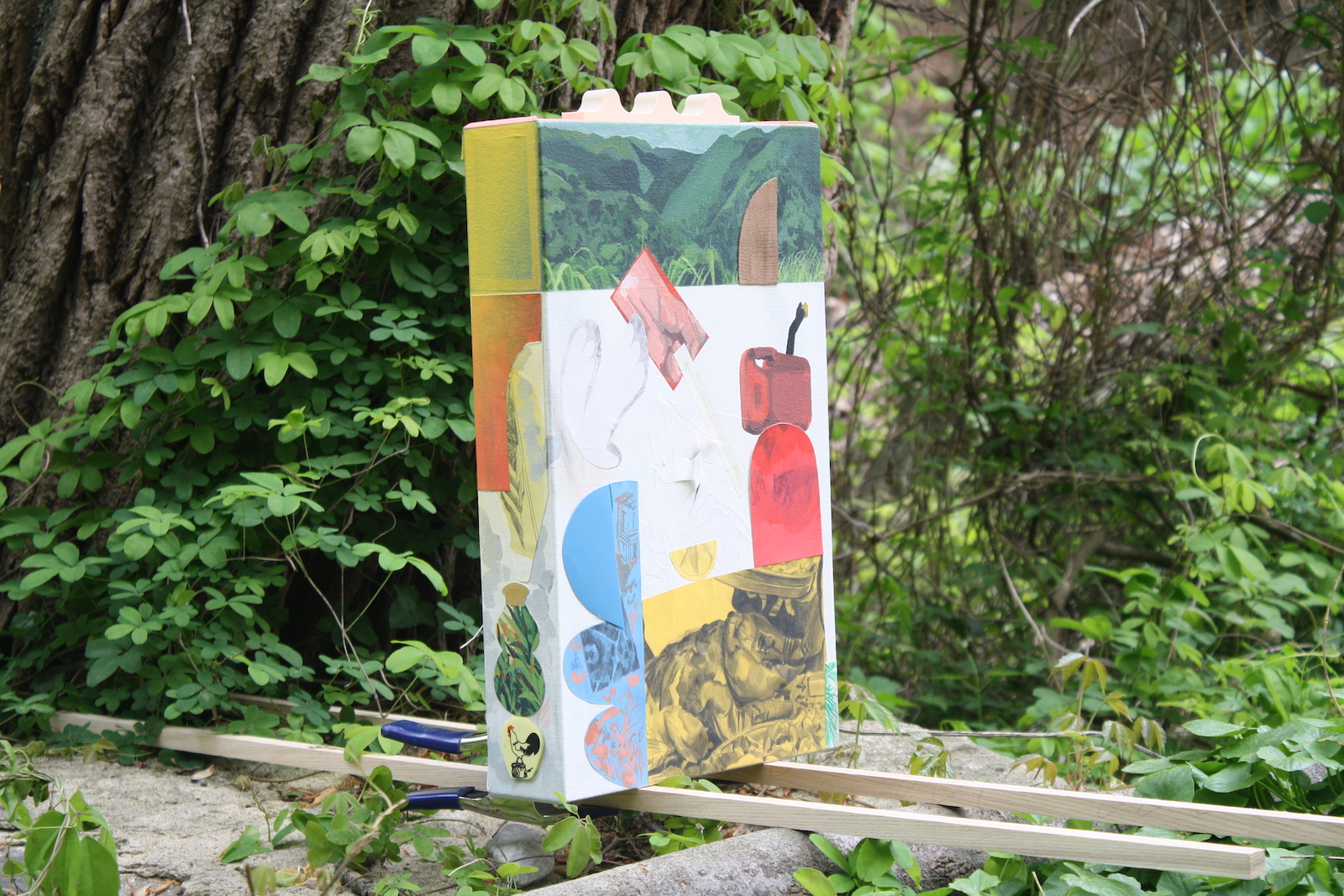 Eric Rivera Barbeito, Fragmento, Mixed media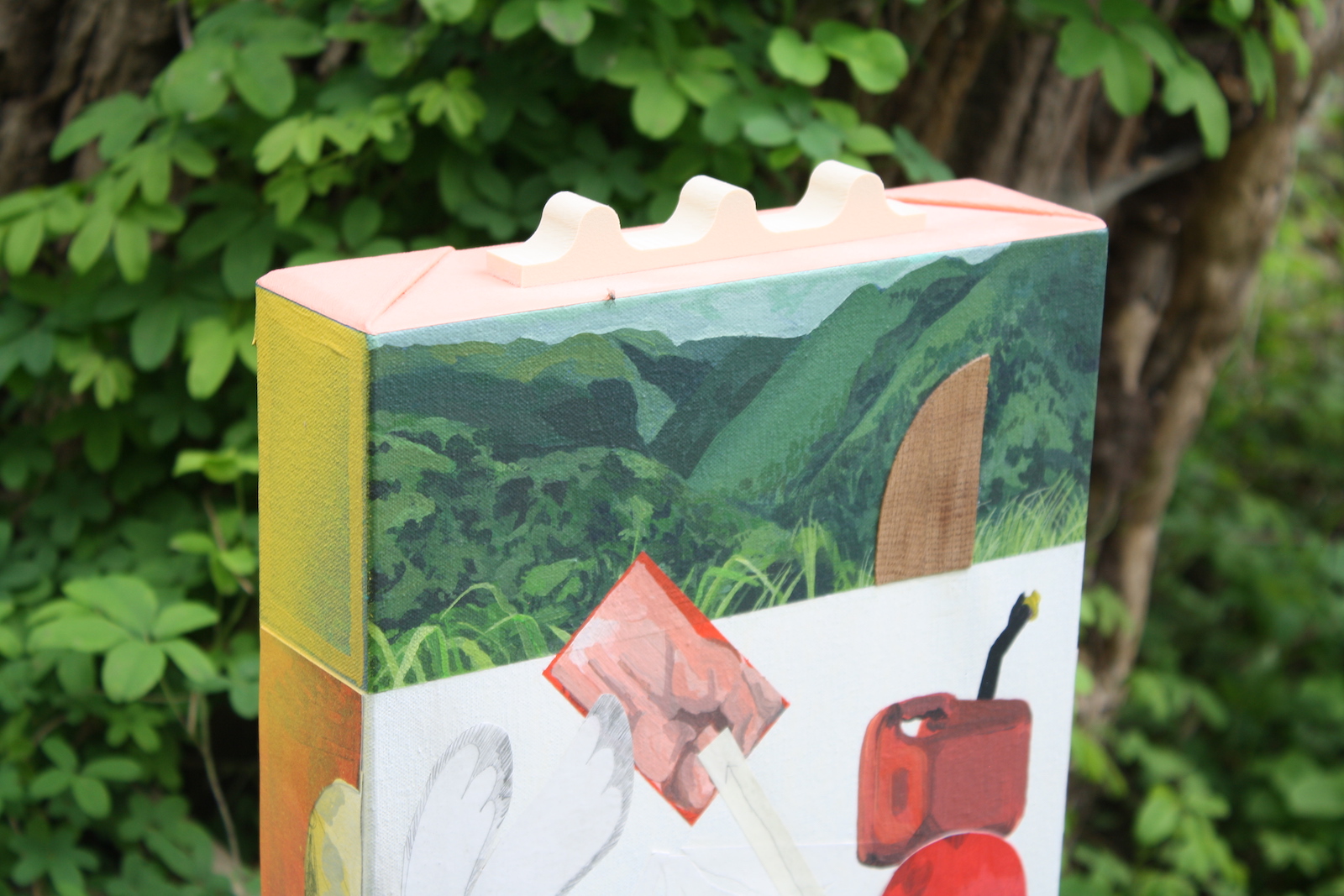 Eric Rivera Barbeito, Fragmento, Mixed media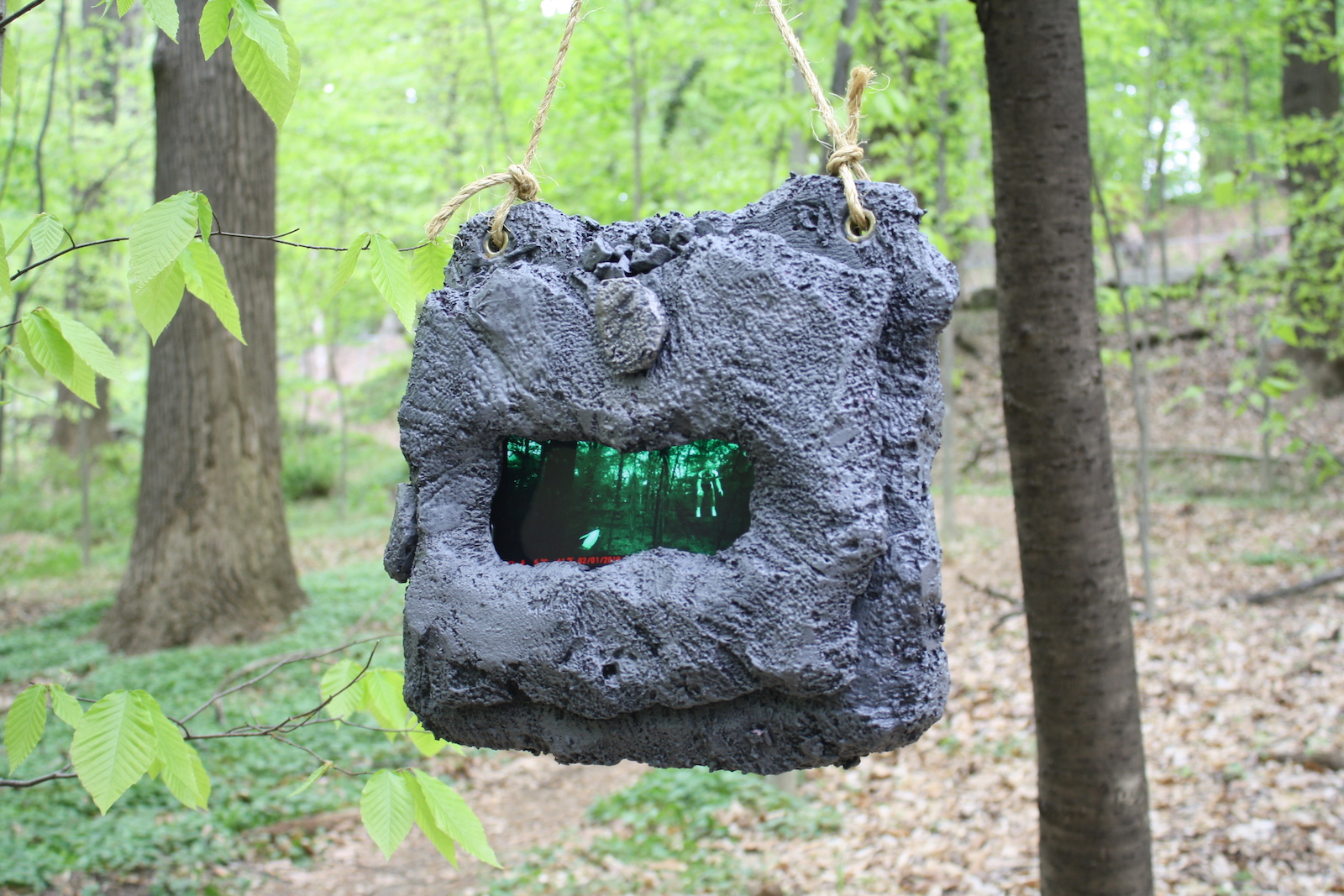 Corey Hughes, At Night I Go To The Woods To Do Flips And 360 Degree Spins
Digital video, foam, acrylic paint, chain, grommets, twine, light stand, chroma paint, trail camera, bluetooth speaker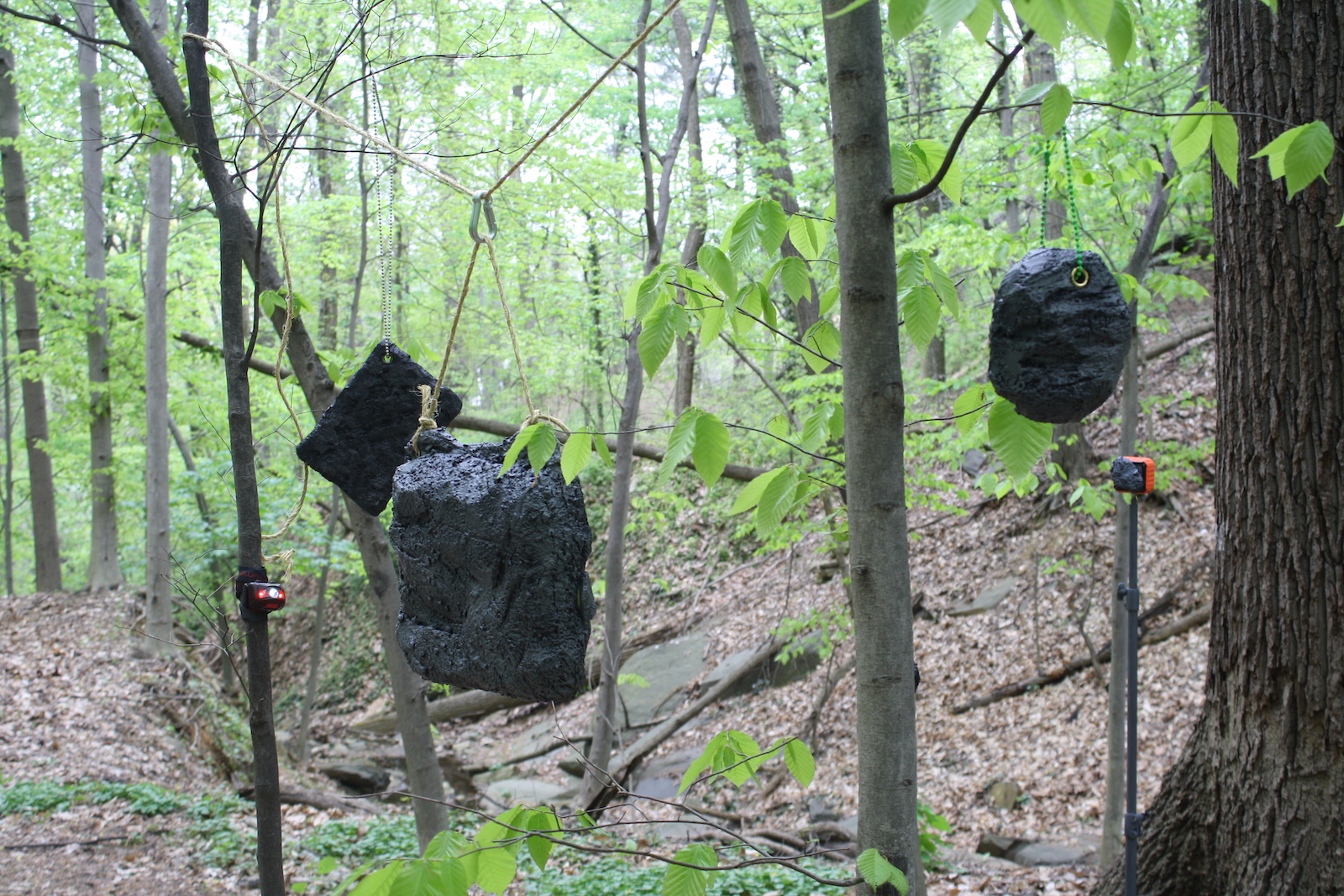 Corey Hughes, At Night I Go To The Woods To Do Flips And 360 Degree Spins
Digital video, foam, acrylic paint, chain, grommets, twine, light stand, chroma paint, trail camera, bluetooth speaker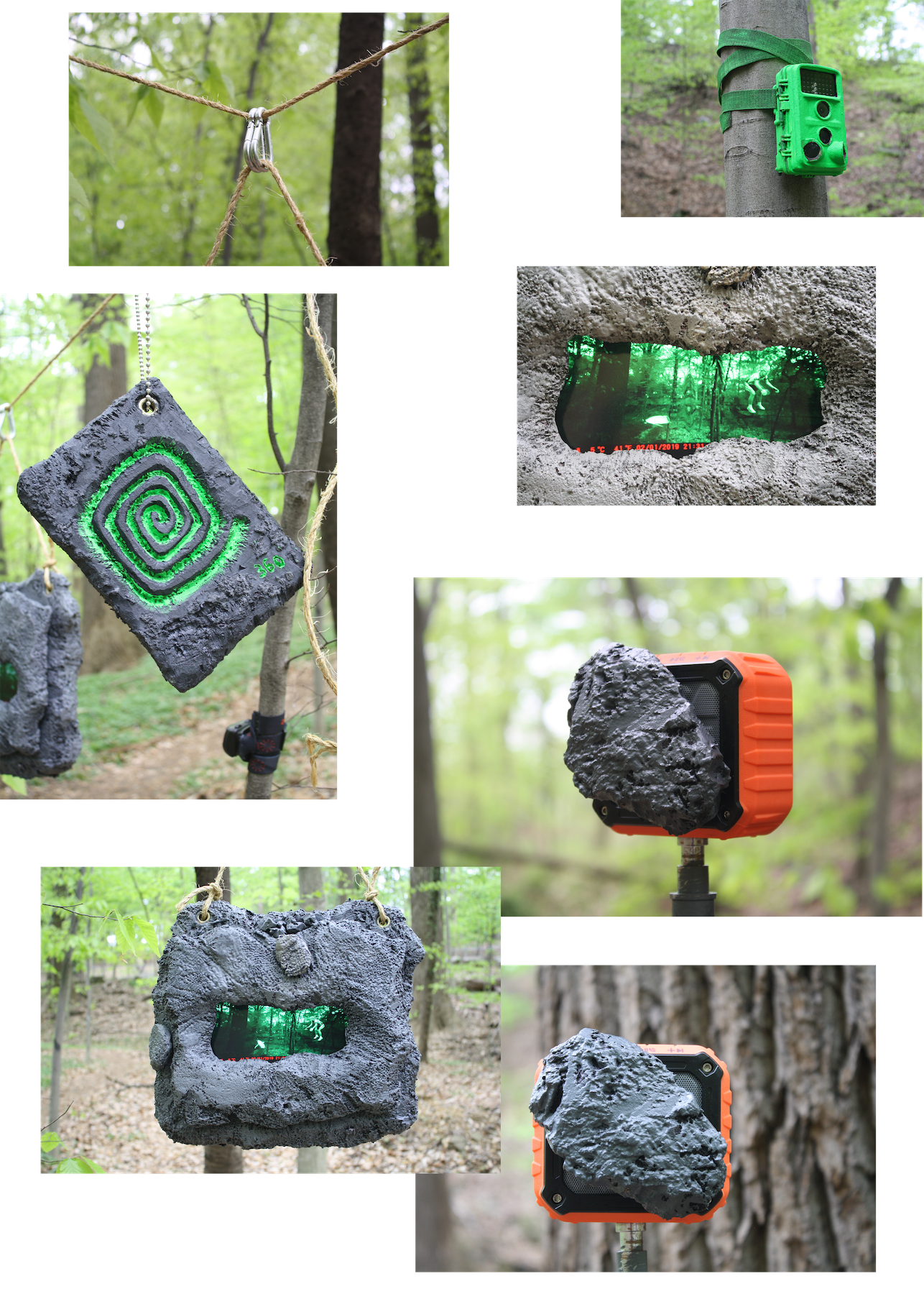 Corey Hughes, At Night I Go To The Woods To Do Flips And 360 Degree Spins
Digital video, foam, acrylic paint, chain, grommets, twine, light stand, chroma paint, trail camera, bluetooth speaker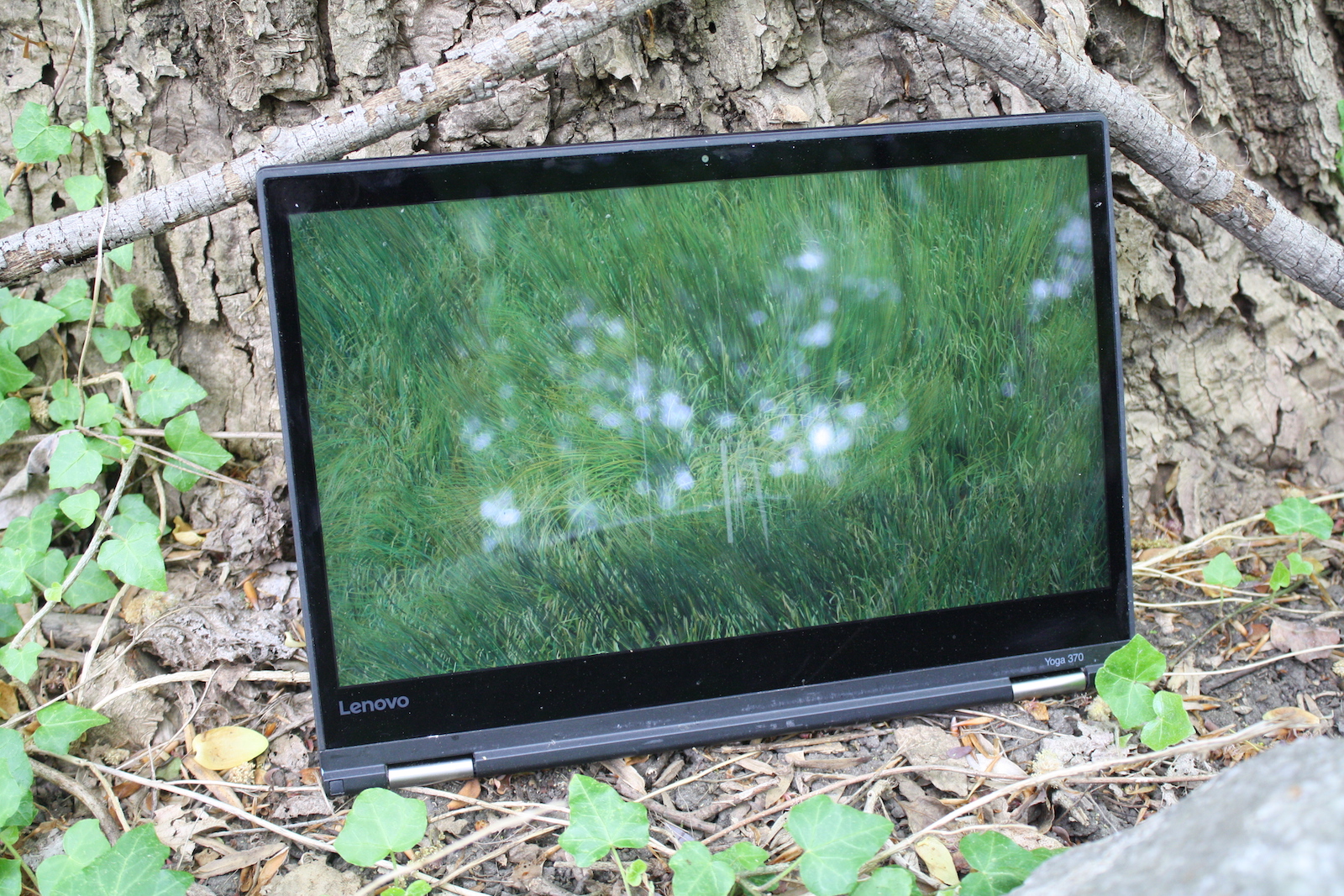 Samiha Alam, Minnow Movement... Thank You Universe (Allah), Digital video, Thinkpad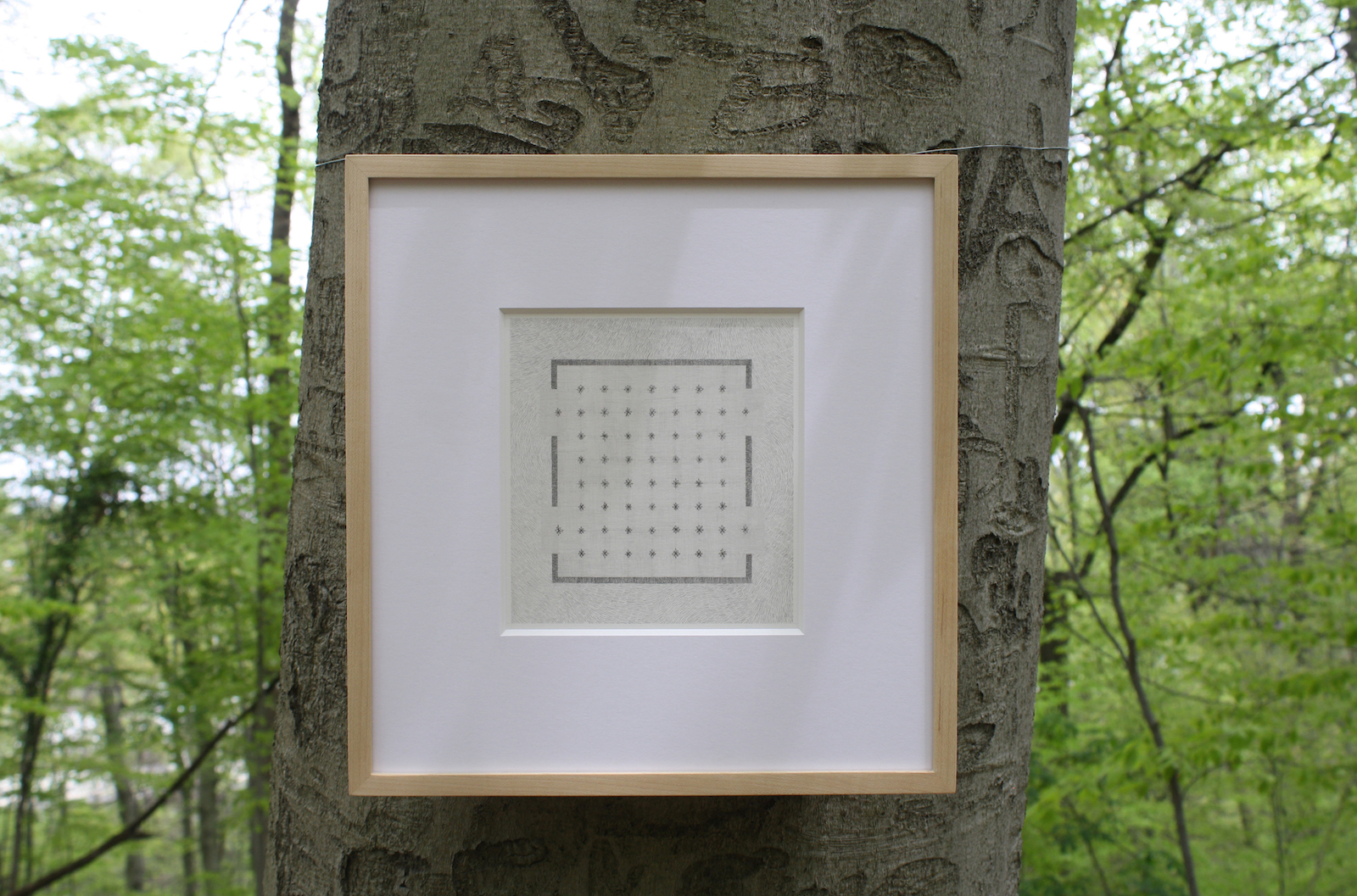 Mason Owens, Garden, Pencil on paper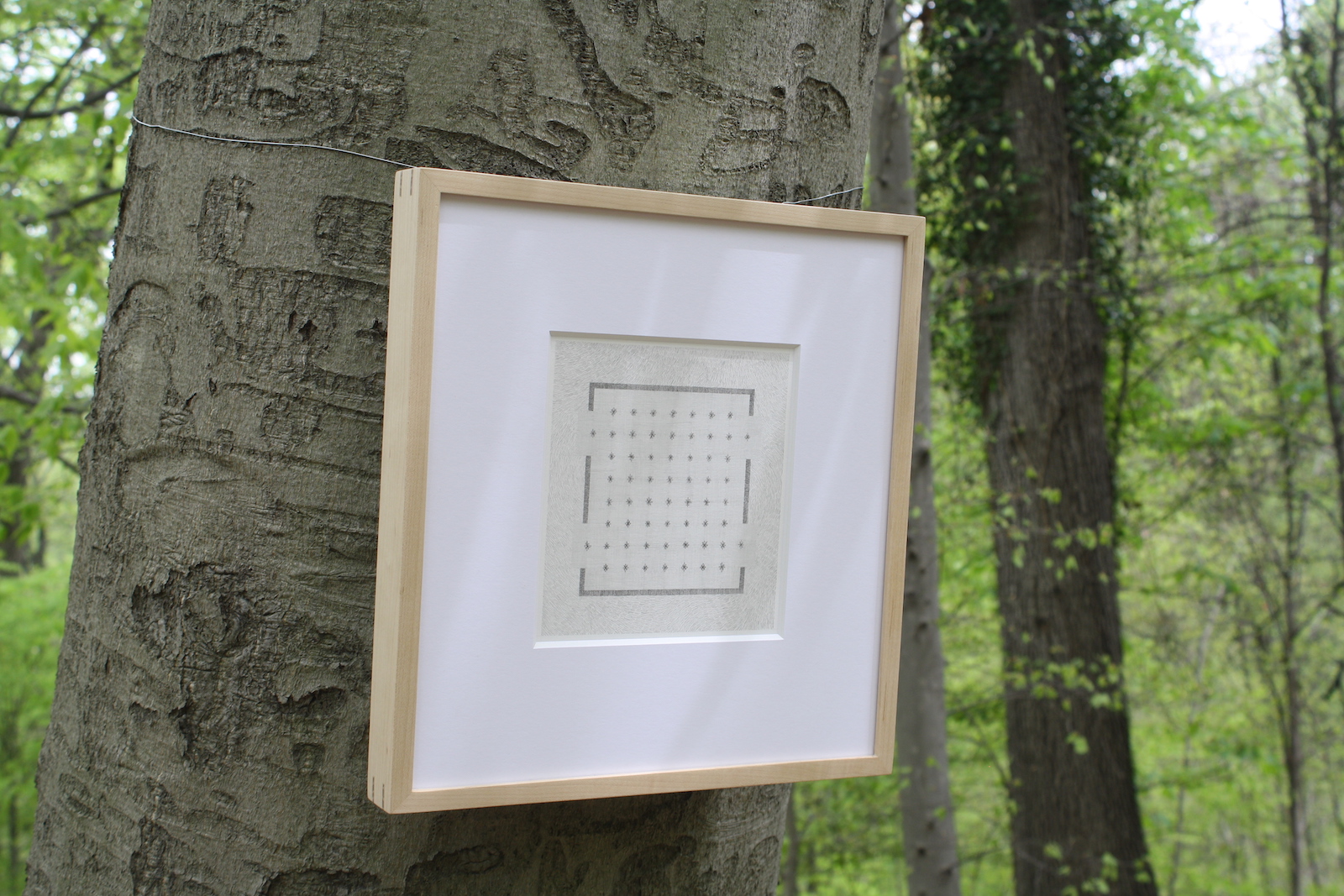 Mason Owens, Garden, Pencil on paper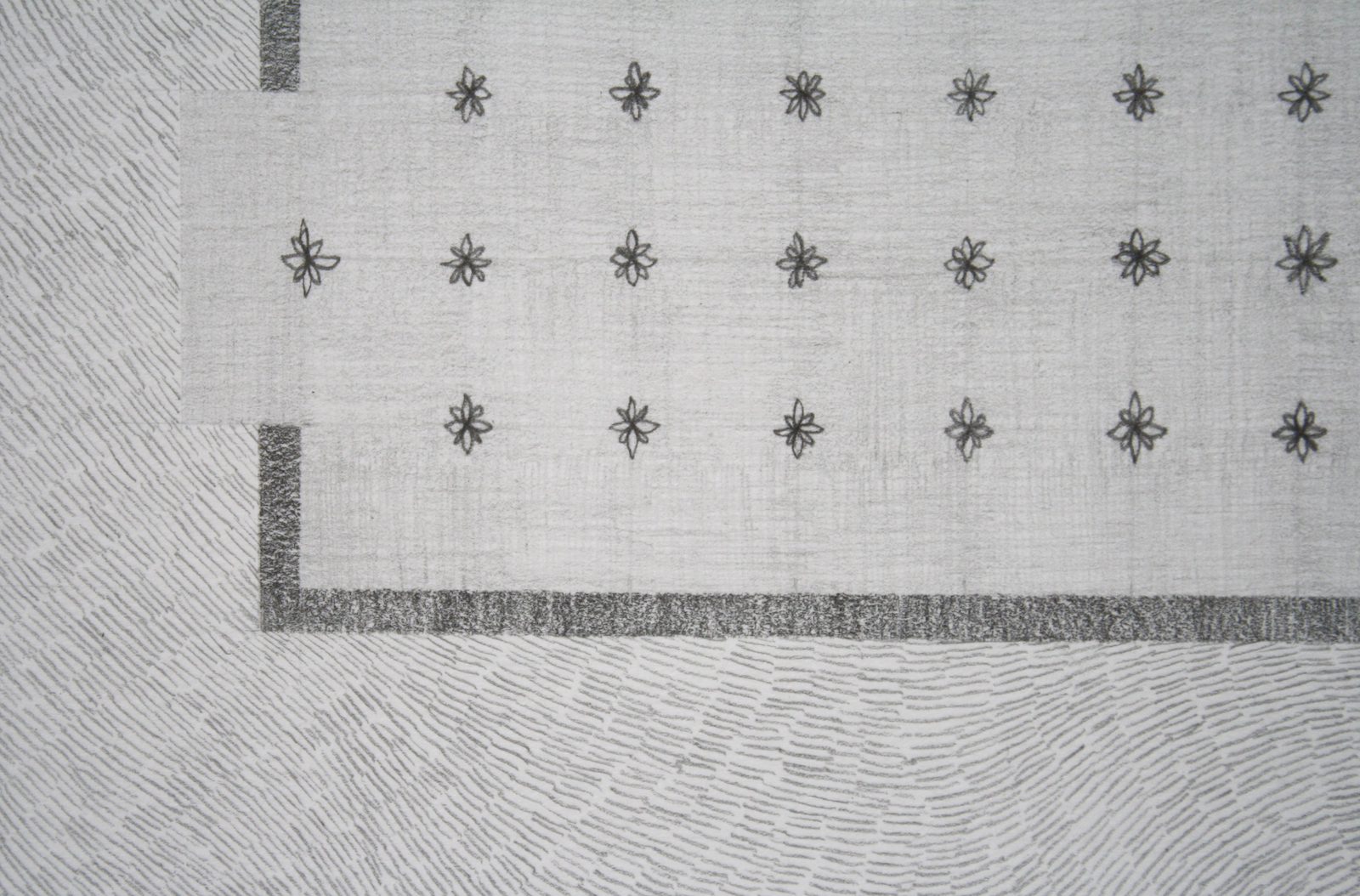 Mason Owens, Garden, Pencil on paper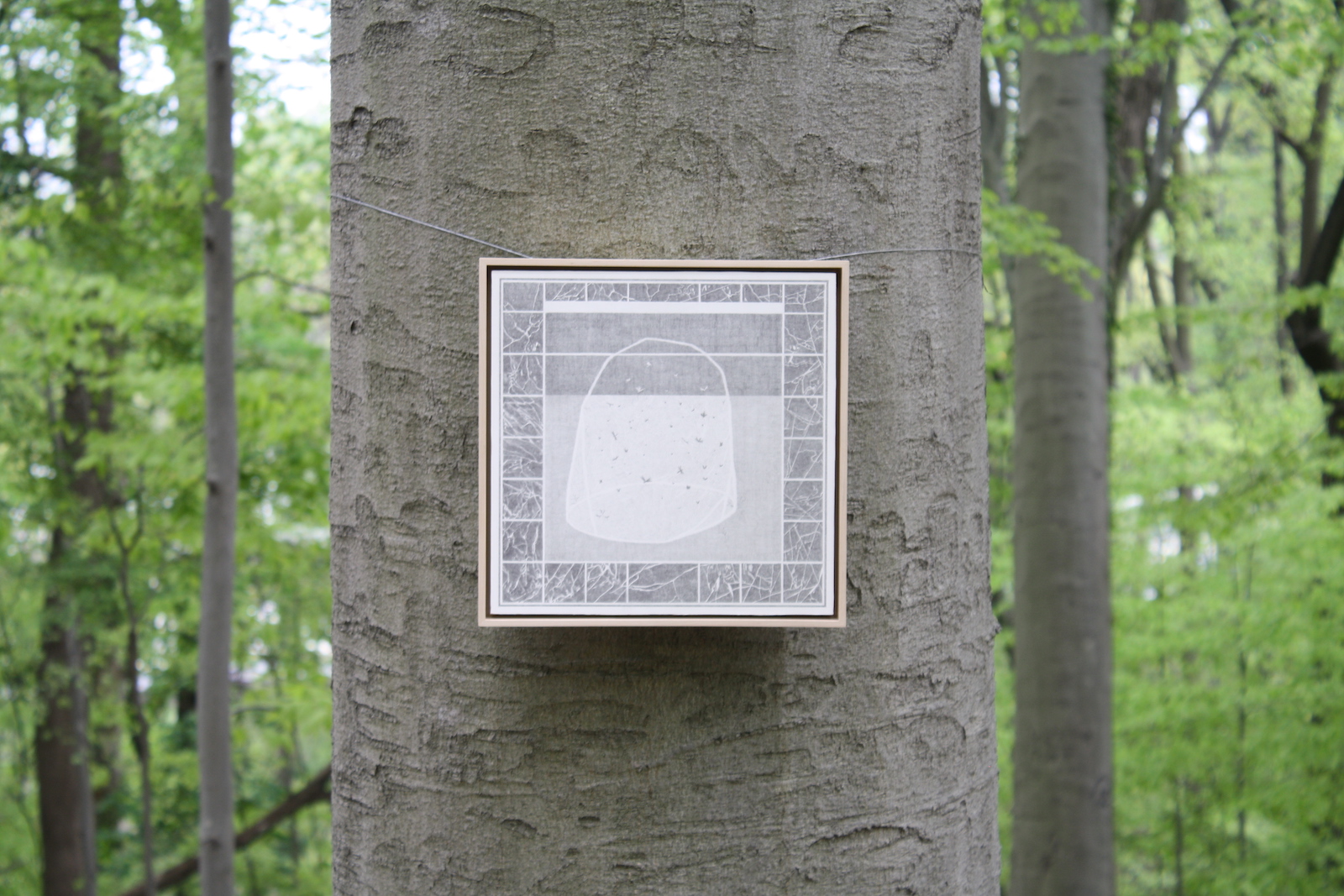 Mason Owens, Bug Catcher, Pencil on paper mounted on panel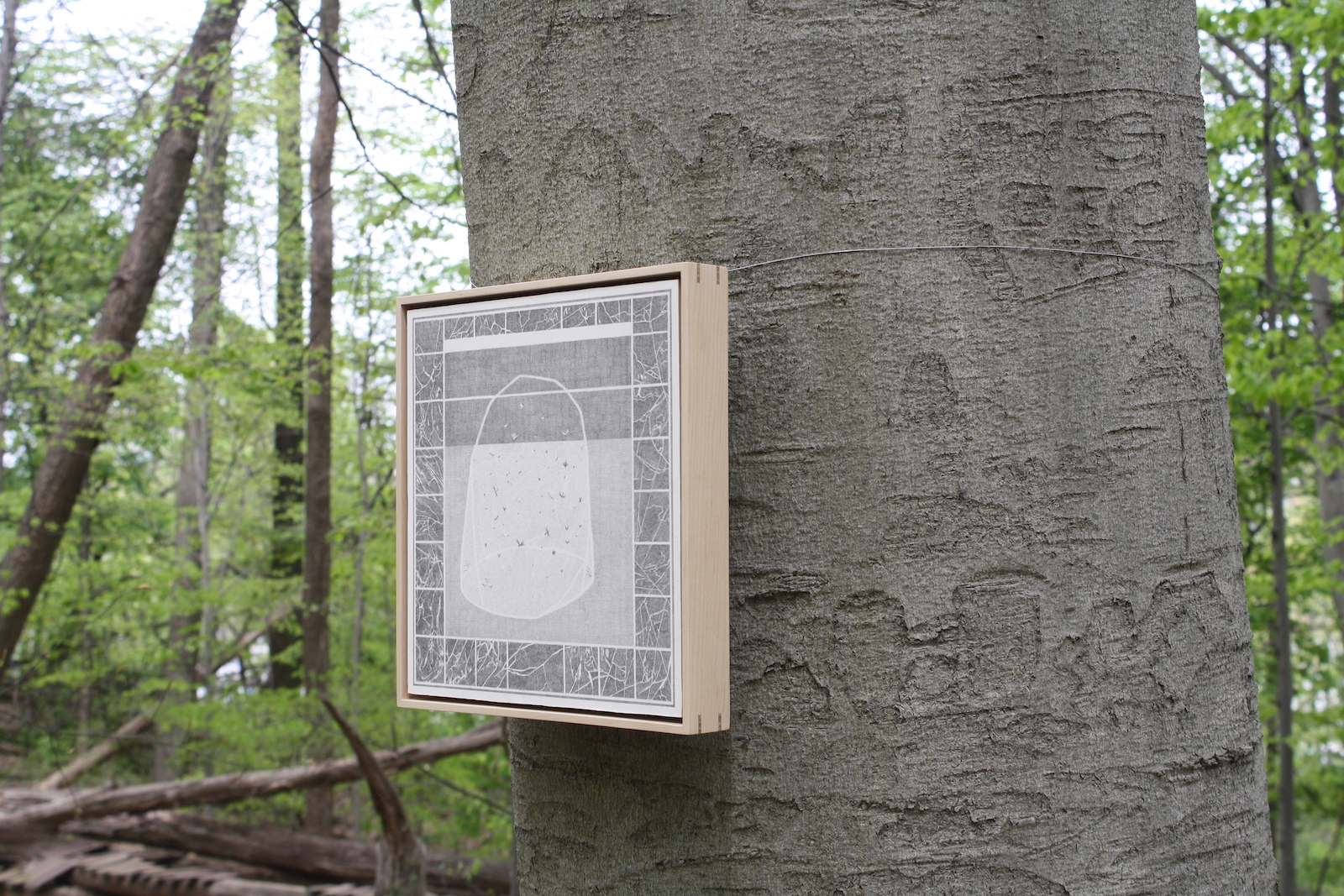 Mason Owens, Bug Catcher, Pencil on paper mounted on panel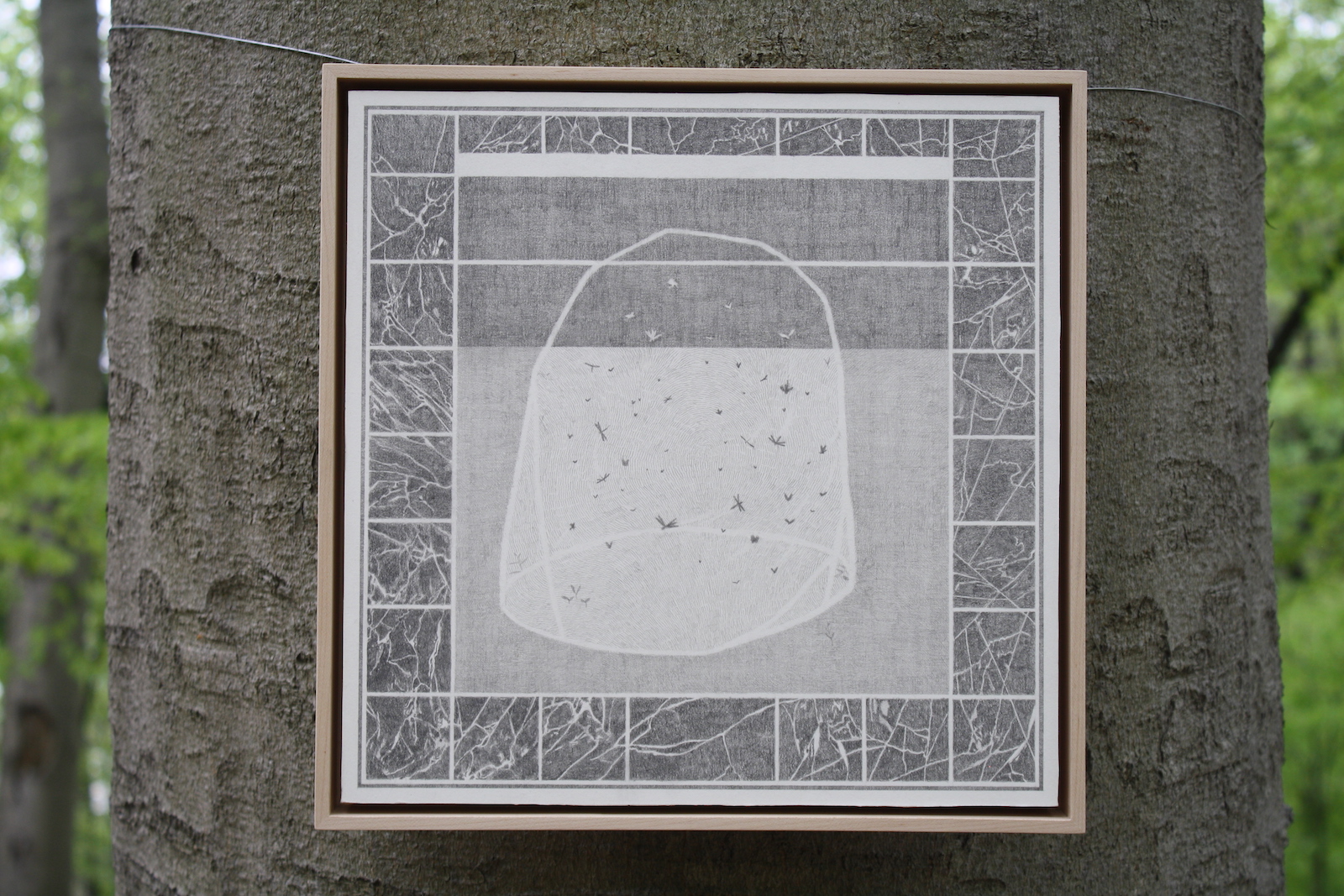 Mason Owens, Bug Catcher, Pencil on paper mounted on panel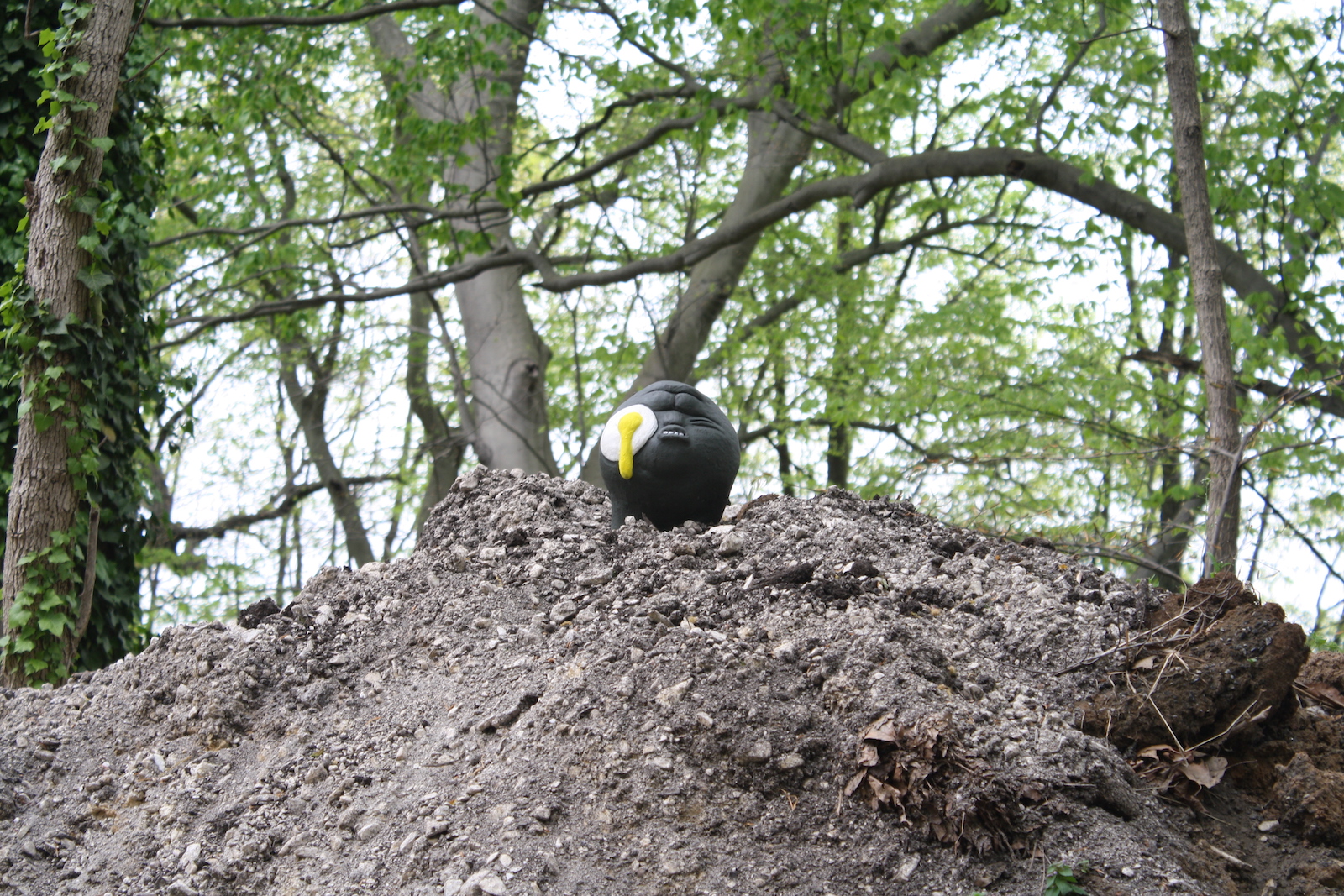 Isolina Minjeong Alva, Tiny! Ceramic, glaze, epoxy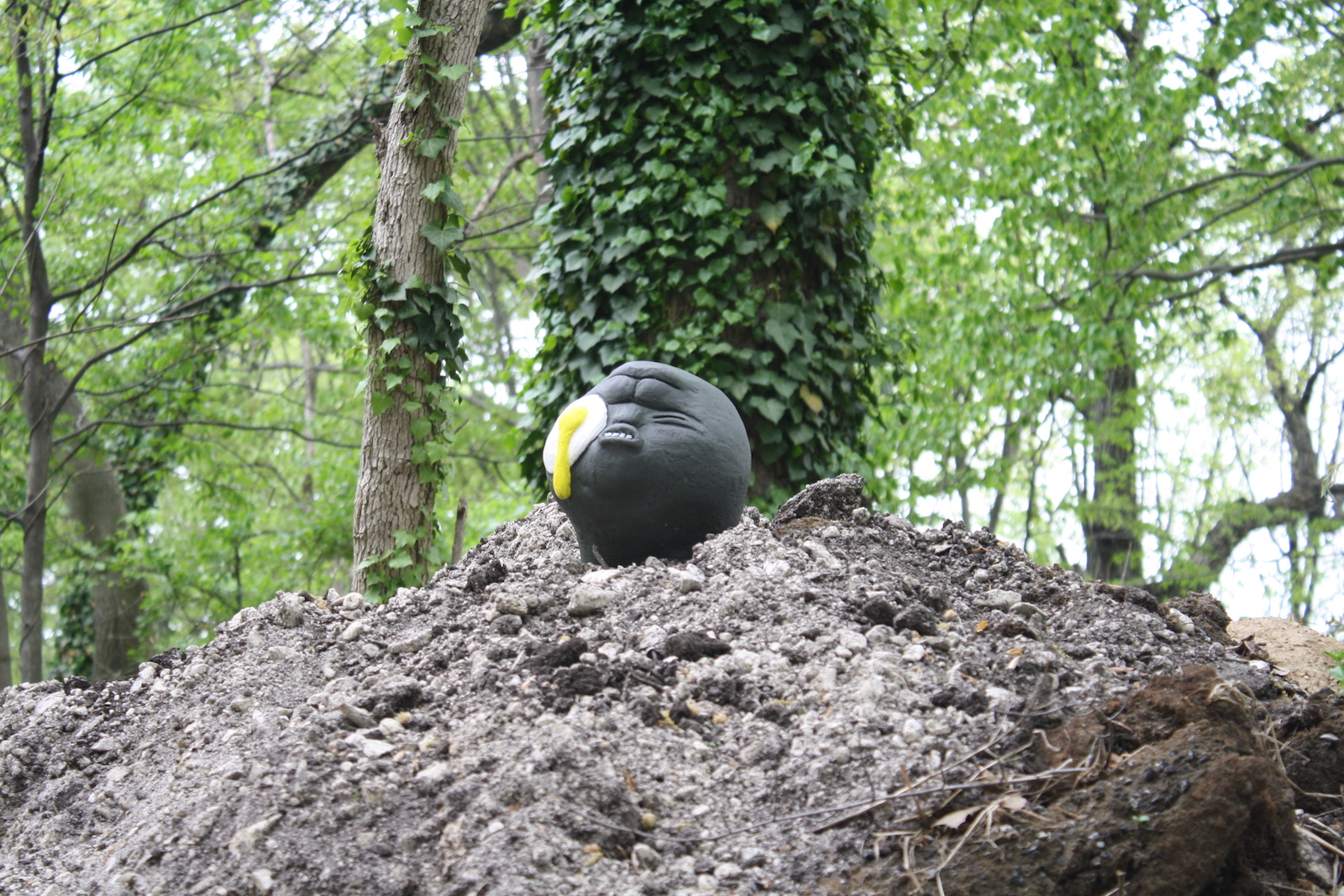 Isolina Minjeong Alva, Tiny! Ceramic, glaze, epoxy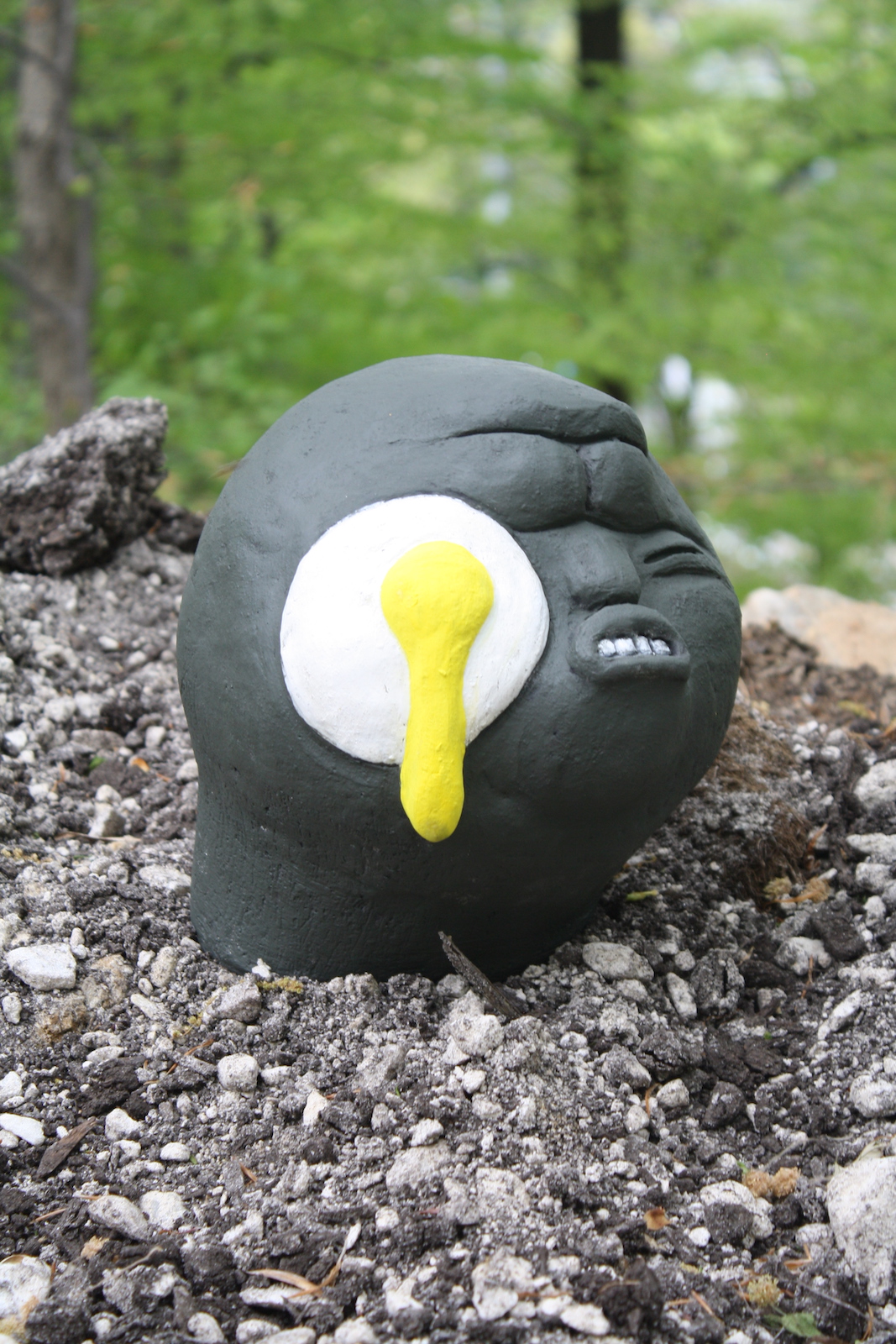 Isolina Minjeong Alva, Tiny! Ceramic, glaze, epoxy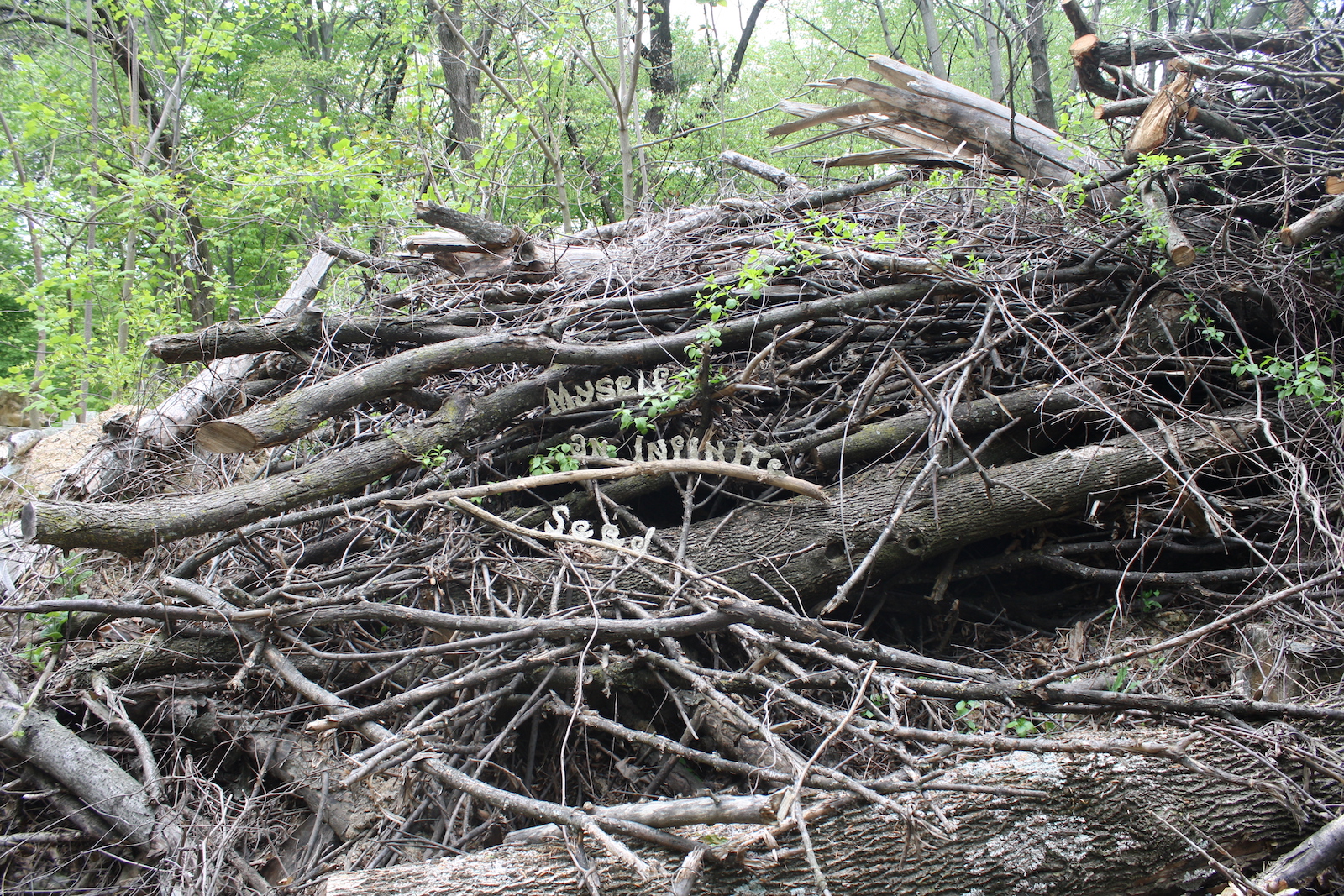 Kilynne Higgins, Myself an Infinite Seed, Paper clay made with English ivy, wire, branches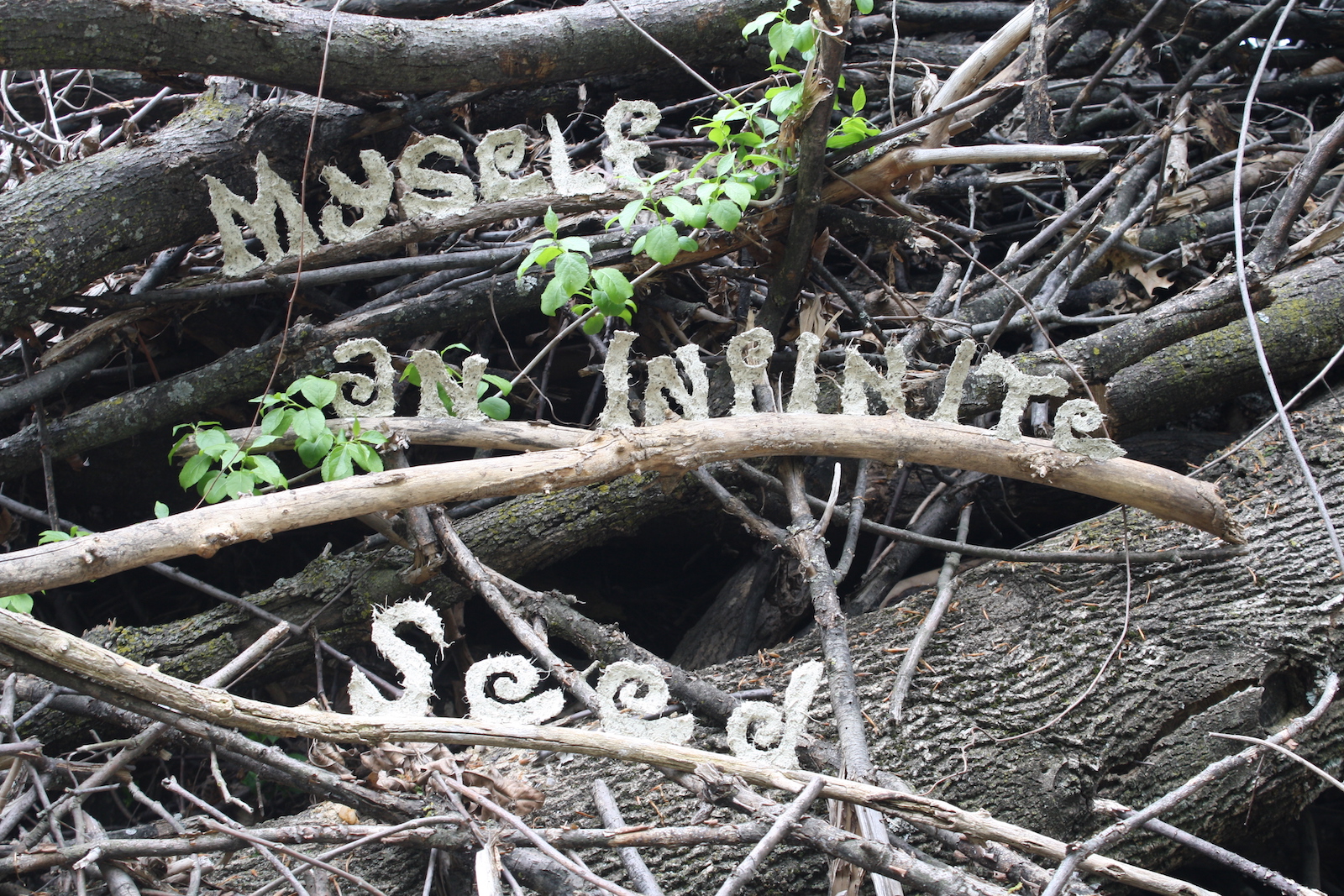 Kilynne Higgins, Myself an Infinite Seed, Paper clay made with English ivy, wire, branches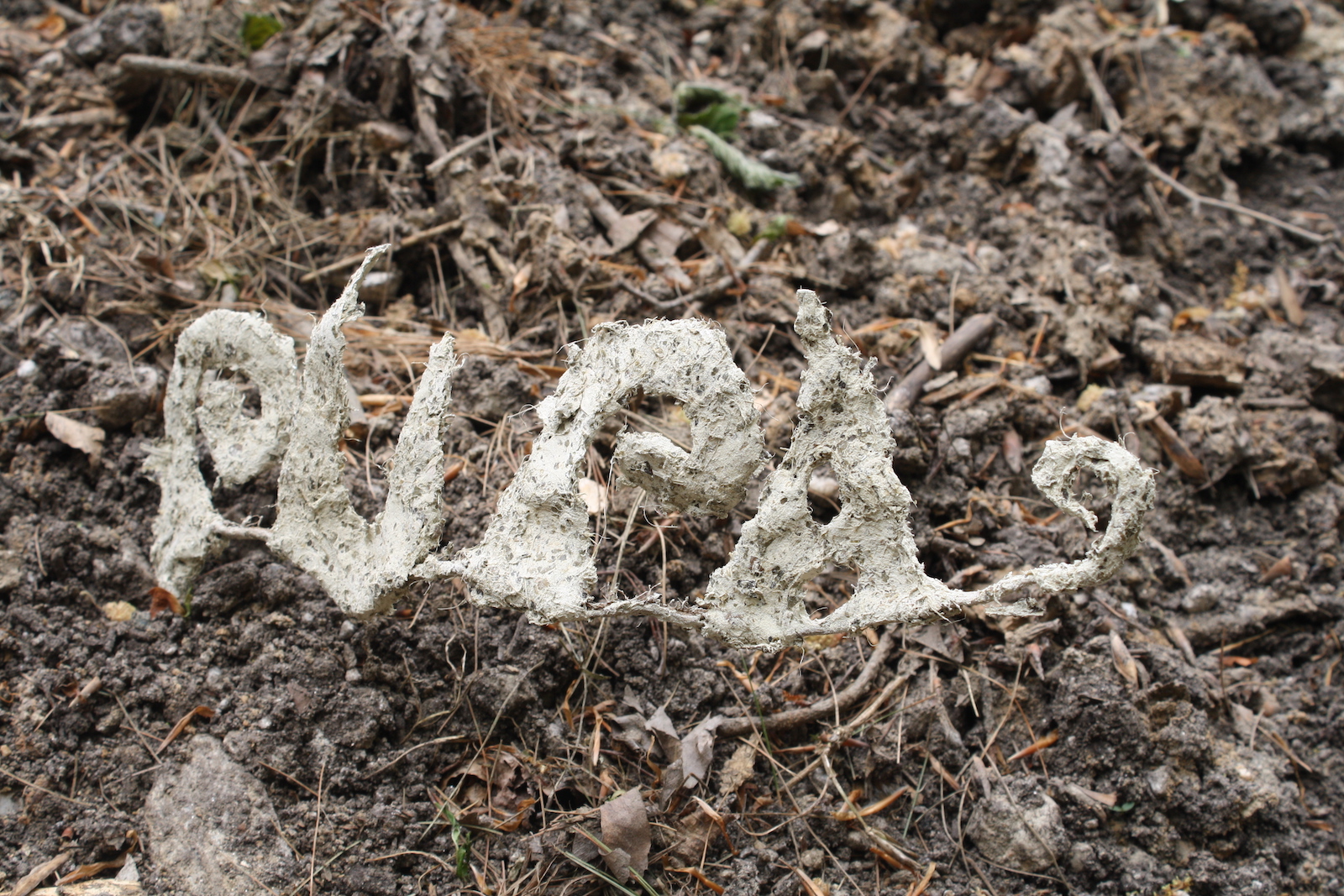 Kilynne Higgins, Pupa, Paper clay made with English ivy, wire, branches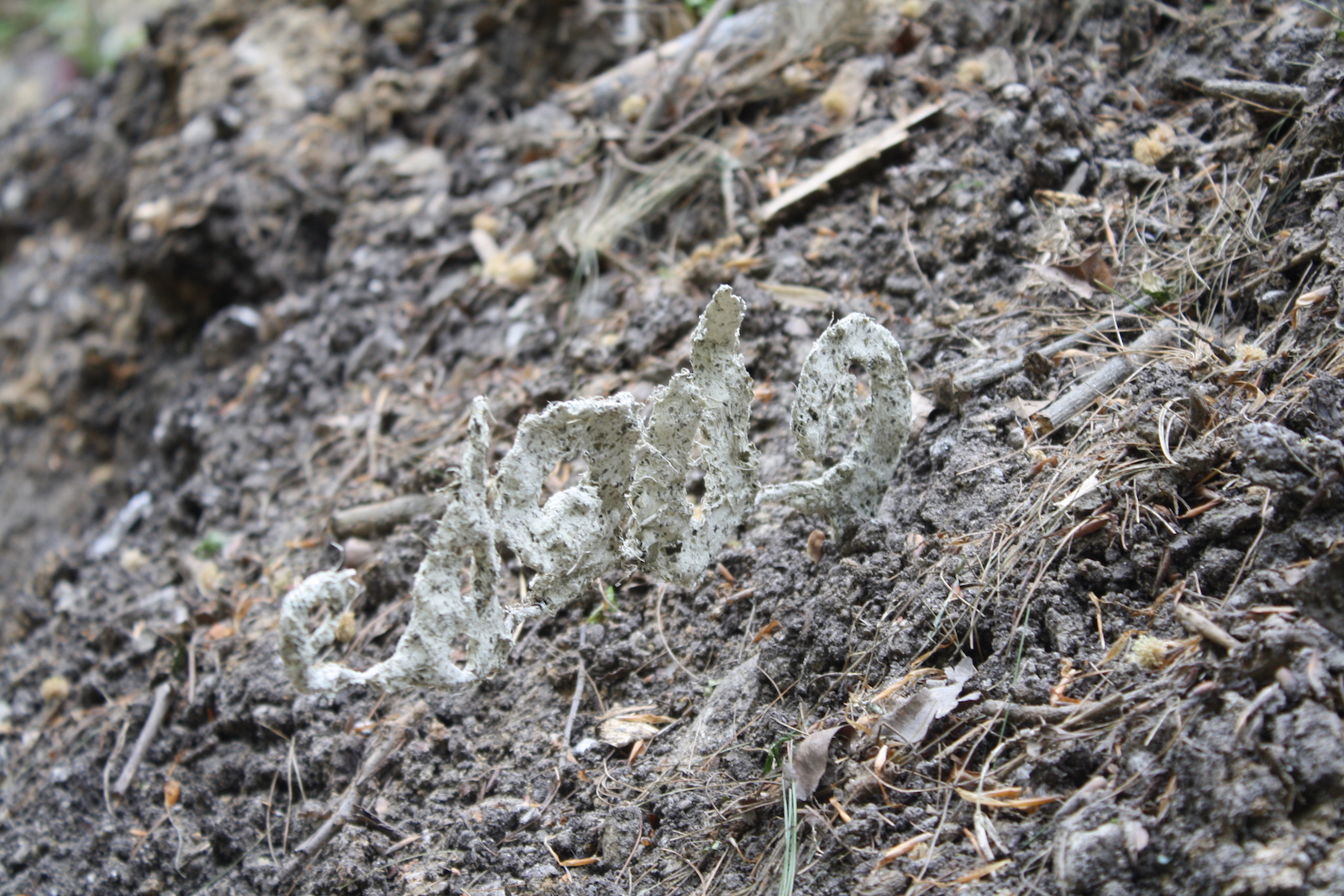 Kilynne Higgins, Pupa, Paper clay made with English ivy, wire, branches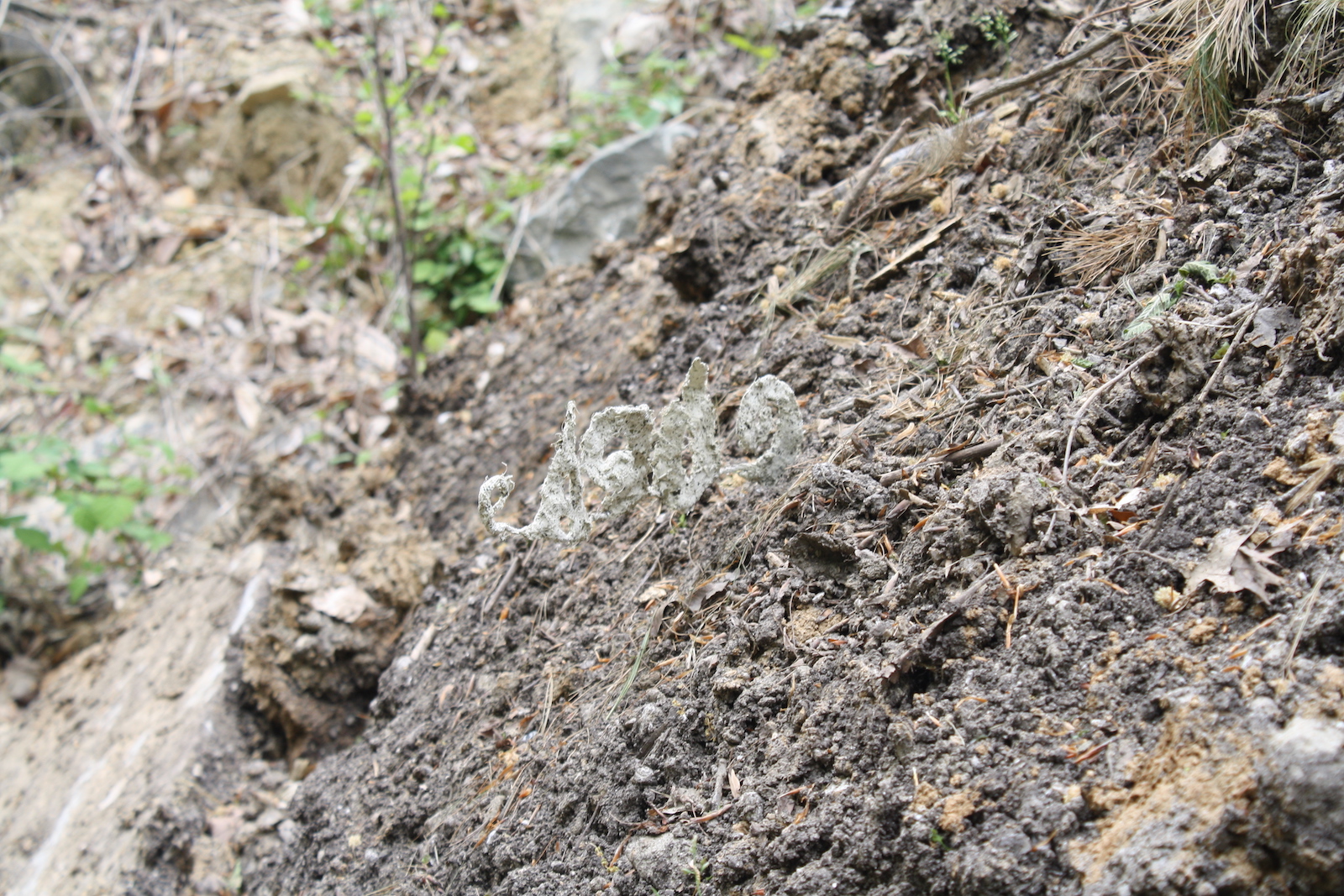 Kilynne Higgins, Pupa, Paper clay made with English ivy, wire, branches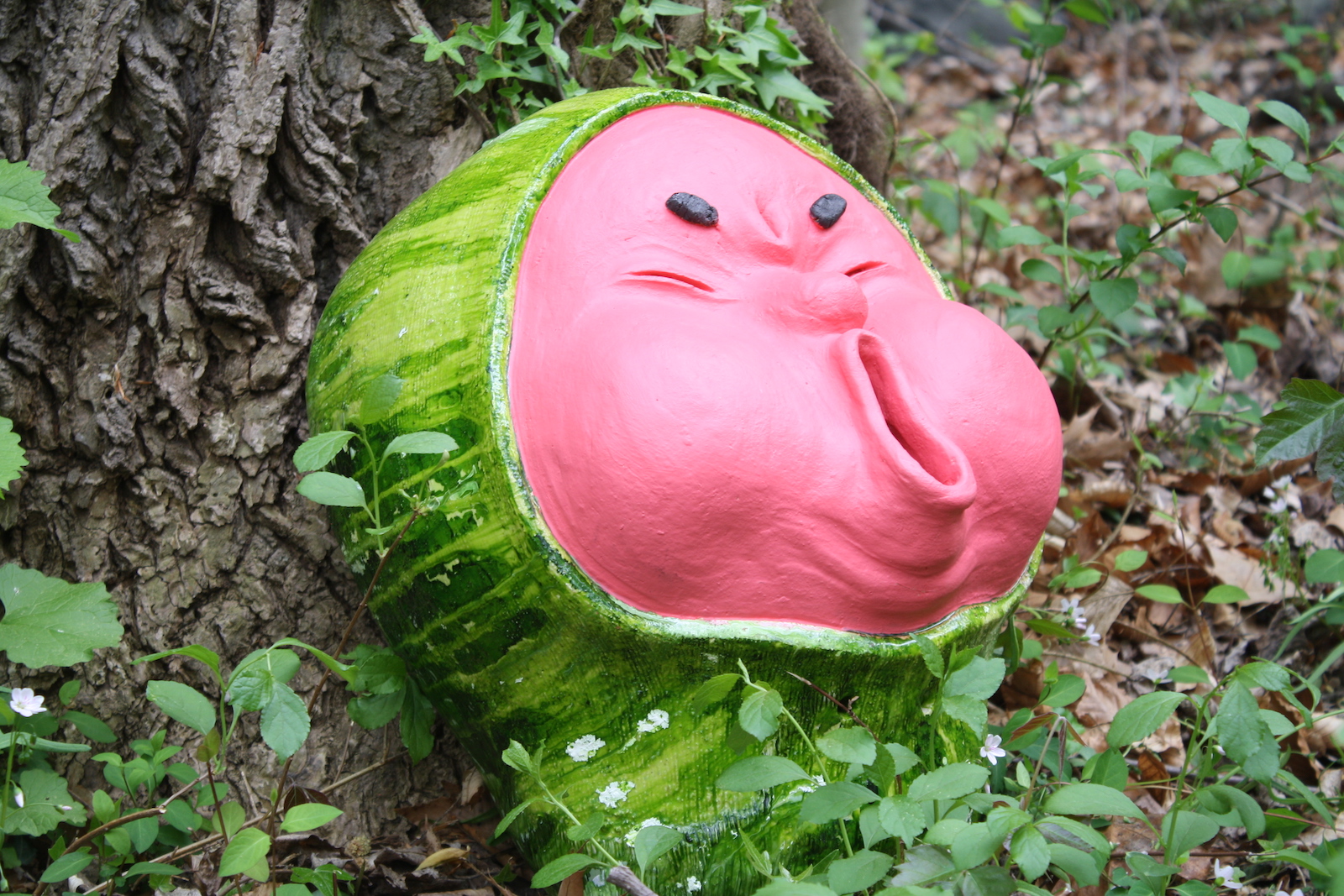 Isolina Minjeong Alva, I'm So Young! Ceramic, resin, underglaze, house paint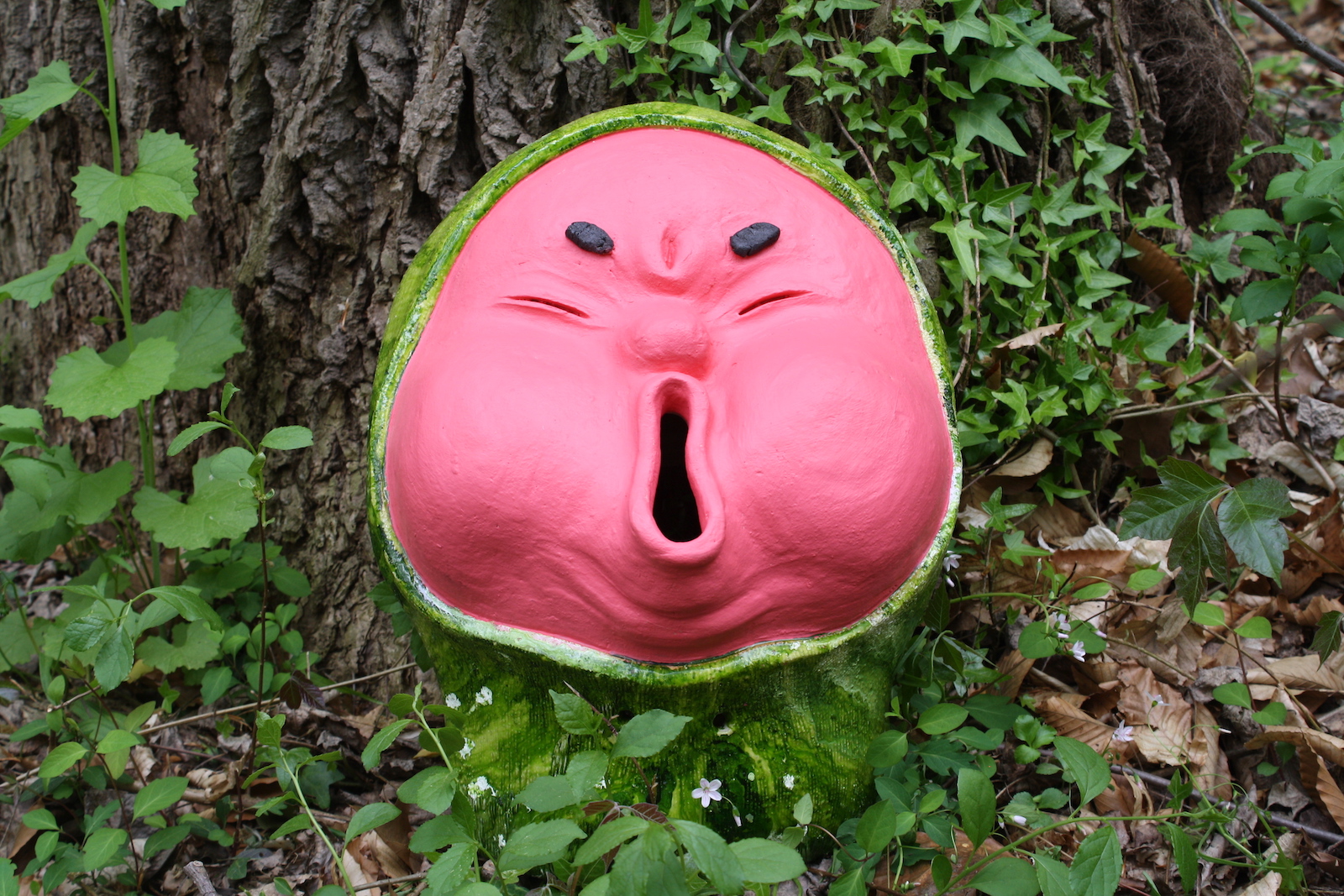 Isolina Minjeong Alva, I'm So Young! Ceramic, resin, underglaze, house paint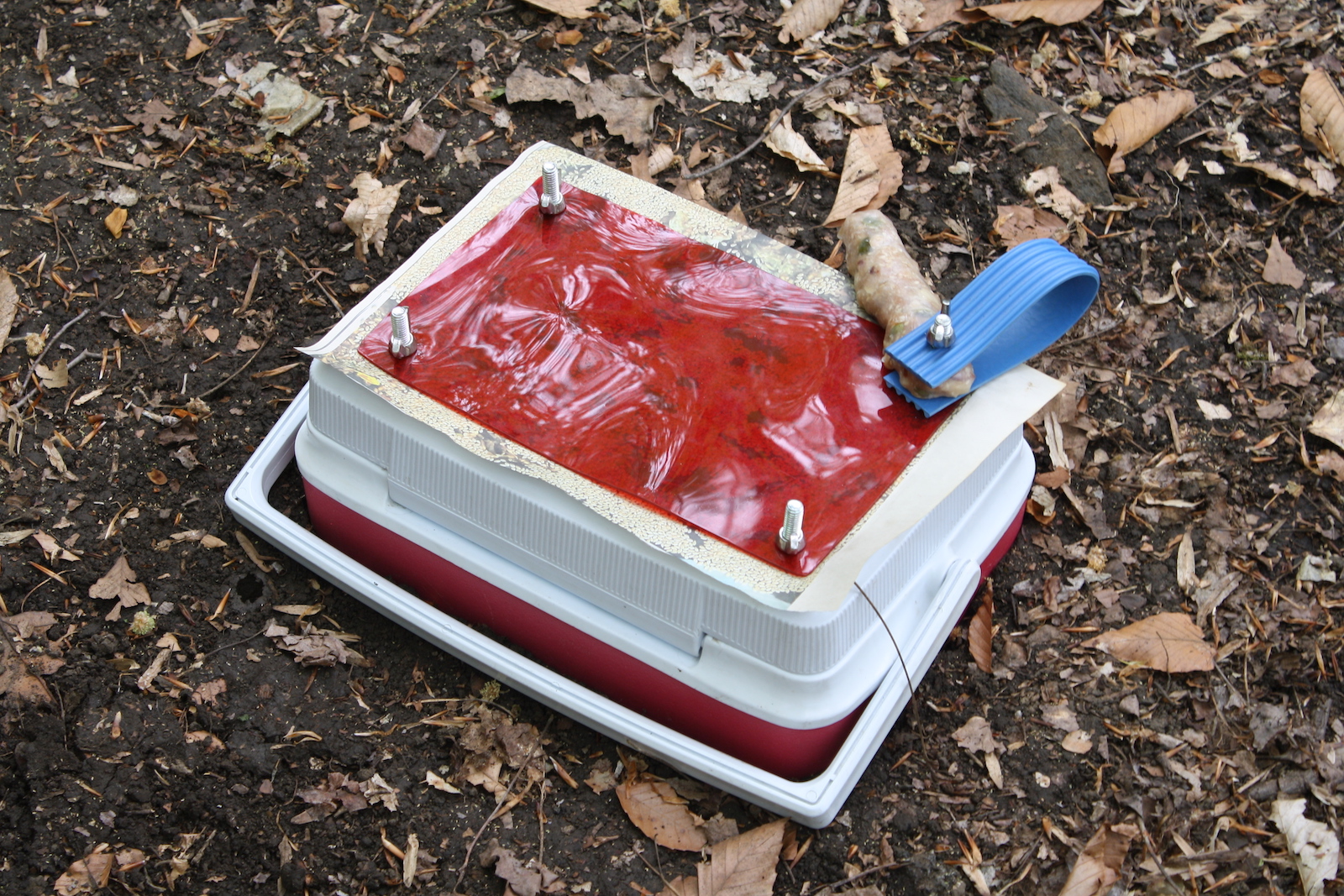 Maddie McConnell, Snack Break
Newsprint, vinyl, paper bag, string, almond, coconut, dried cranberry, dried cherry, crystallized ginger, candied lemon peel, sesame seed, pumpkin seed, peanut, honey, sugar, butter, cream, flour, water, dirt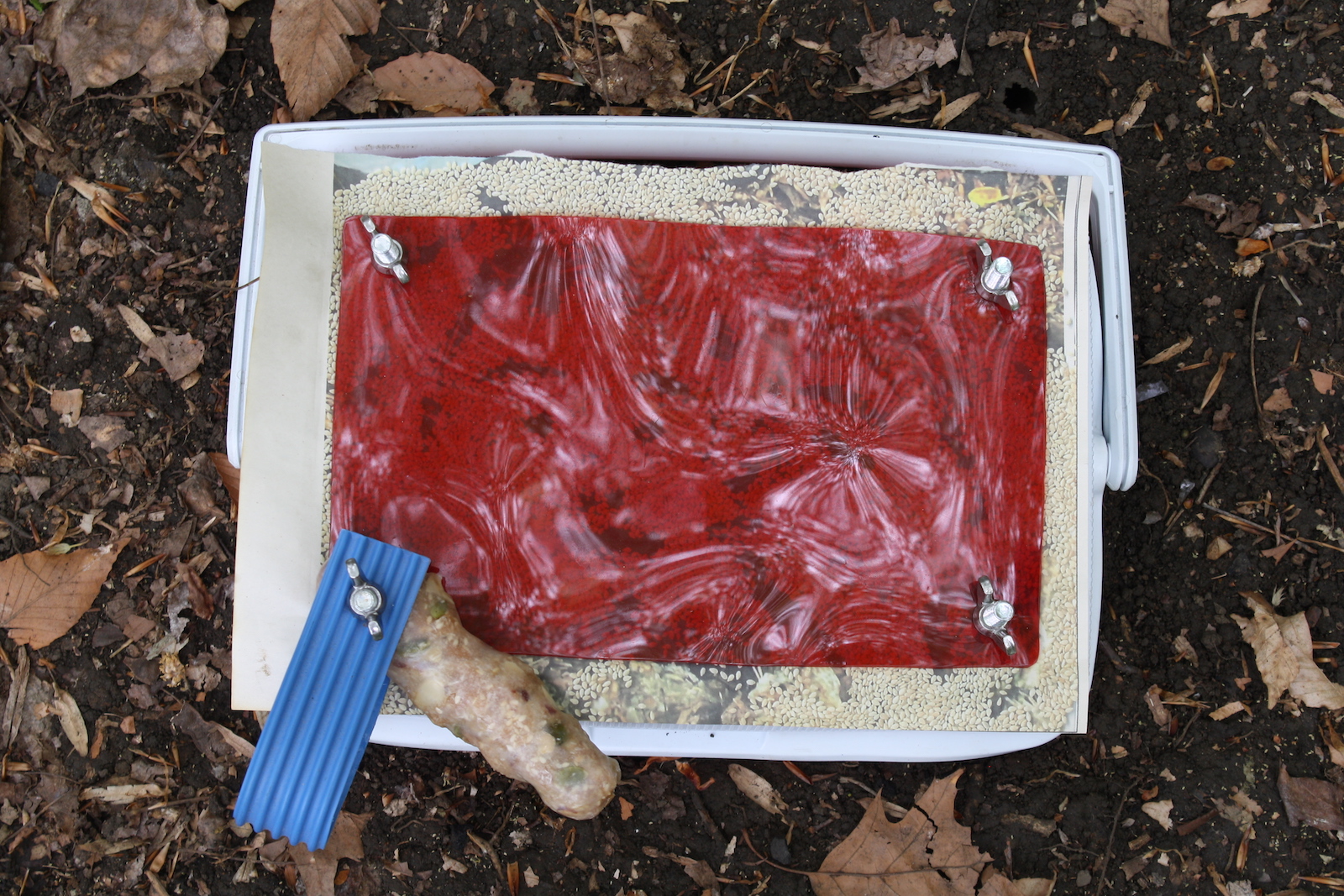 Maddie McConnell, Snack Break
Newsprint, vinyl, paper bag, string, almond, coconut, dried cranberry, dried cherry, crystallized ginger, candied lemon peel, sesame seed, pumpkin seed, peanut, honey, sugar, butter, cream, flour, water, dirt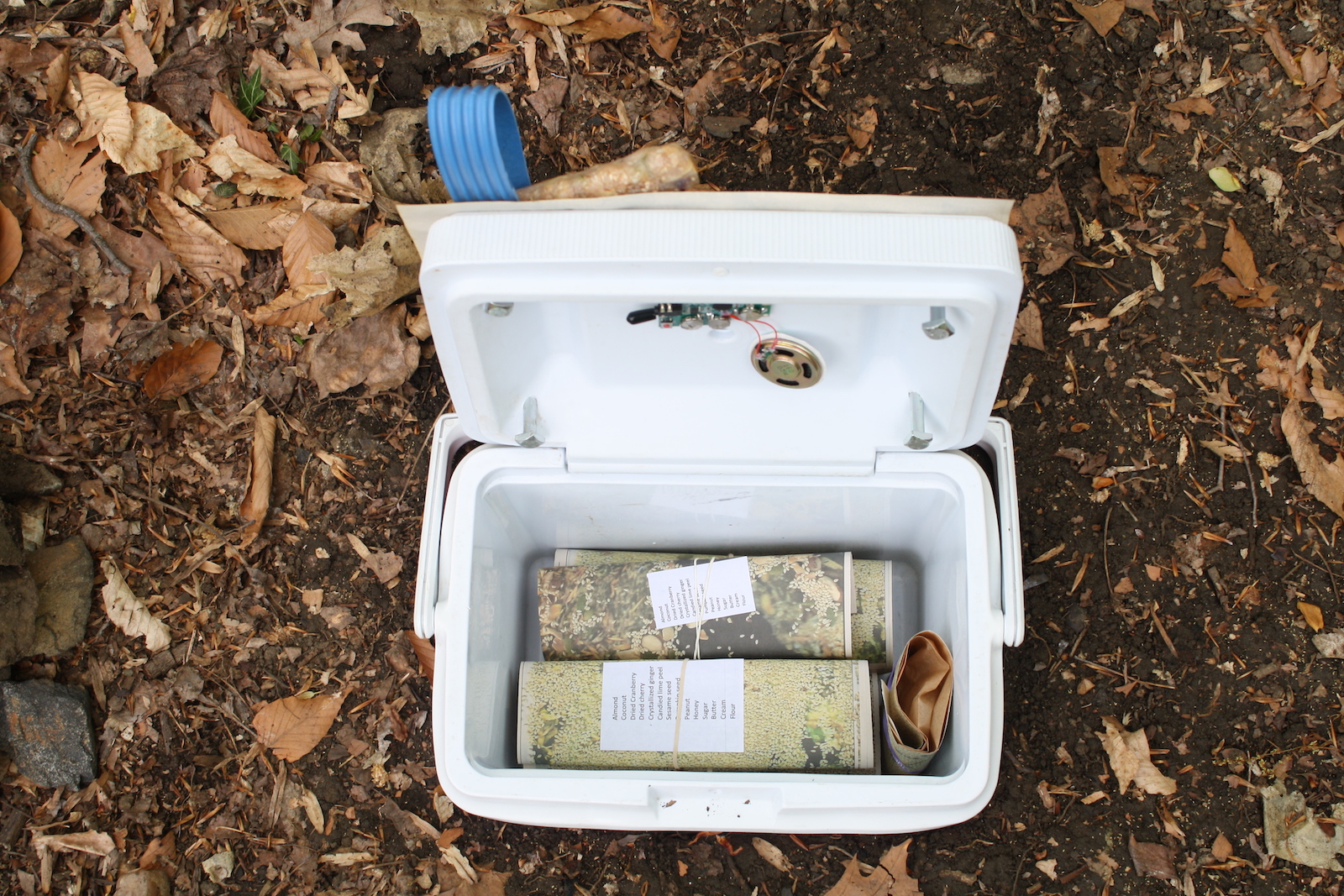 Maddie McConnell, Snack Break
Newsprint, vinyl, paper bag, string, almond, coconut, dried cranberry, dried cherry, crystallized ginger, candied lemon peel, sesame seed, pumpkin seed, peanut, honey, sugar, butter, cream, flour, water, dirt
click 4 bts