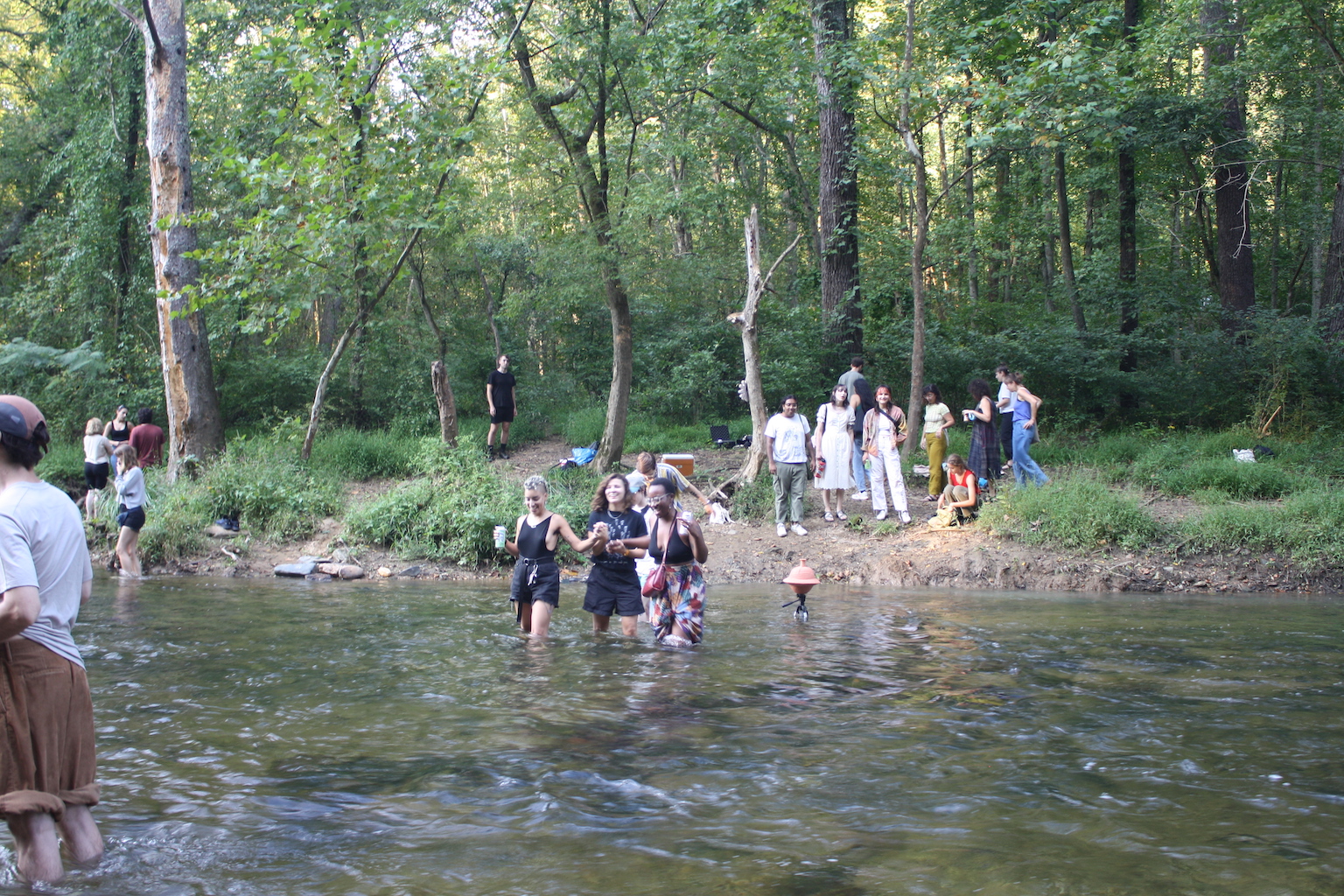 Floaters was a buoyant art event that took place on the Gunpowder River, located in Baltimore County, MD on September 18th, 2021.
Eleven artists were asked to create work to be installed on a stretch of the Gunpowder River, which runs from the Loch Raven Reservoir
in northern Maryland to the Chesapeake Bay.


Artists:
Wallace Dibble
Colin Foster
Sara French
Joe Greer
Gabriella Grill
Coco Klockner
Nikki Lee
Qihang Li
Allie Linn
Ryan Rennie
Jonathan Santoro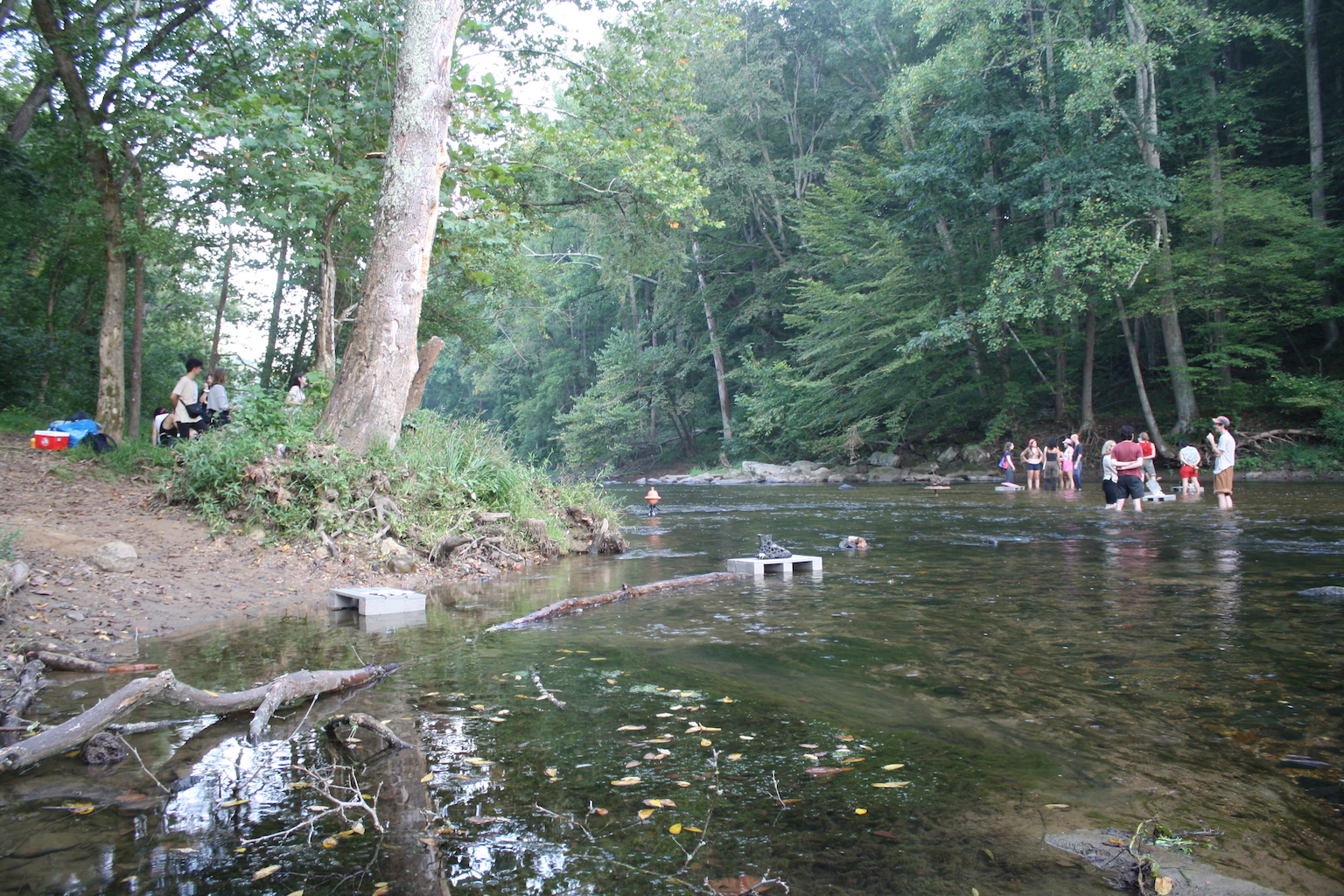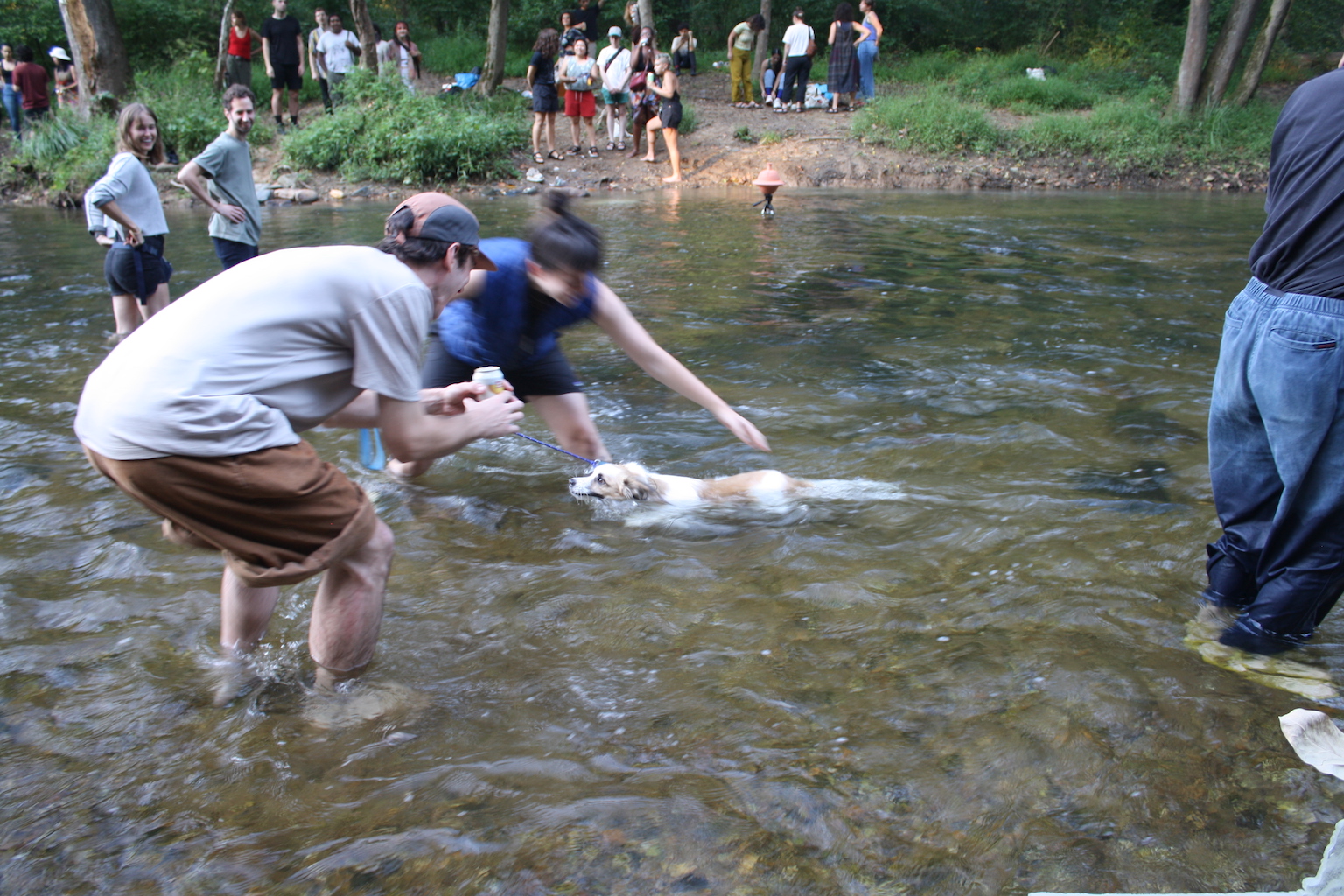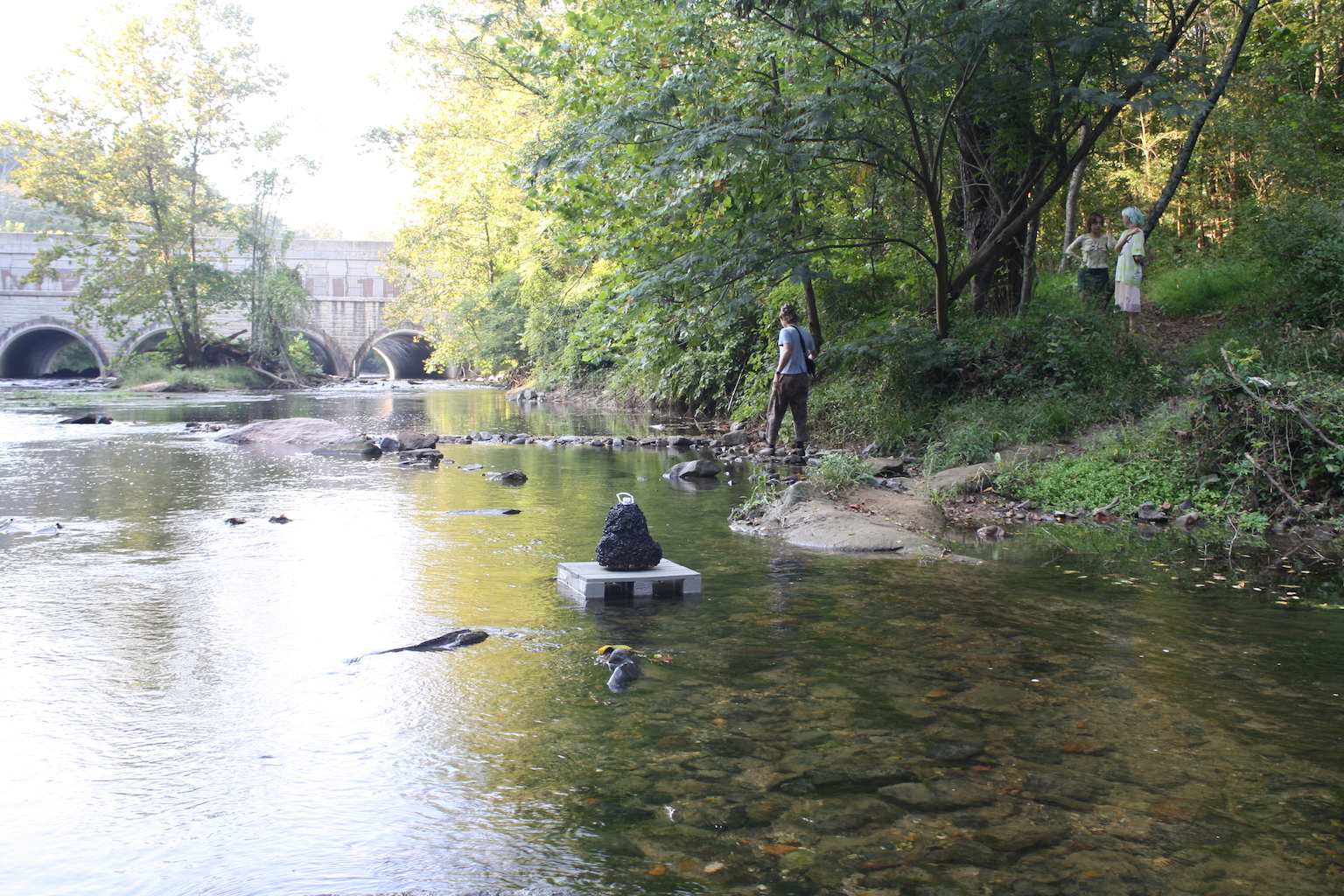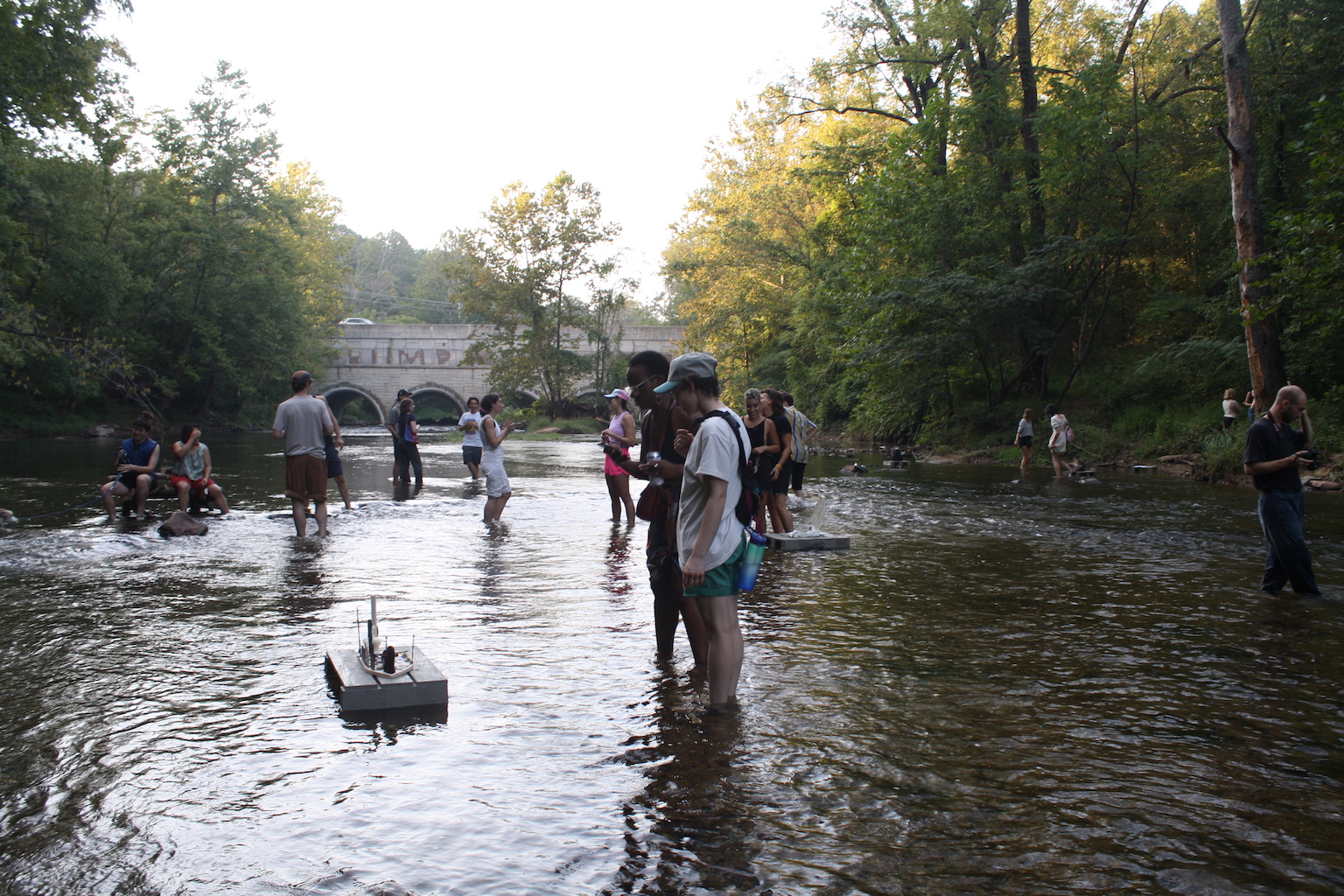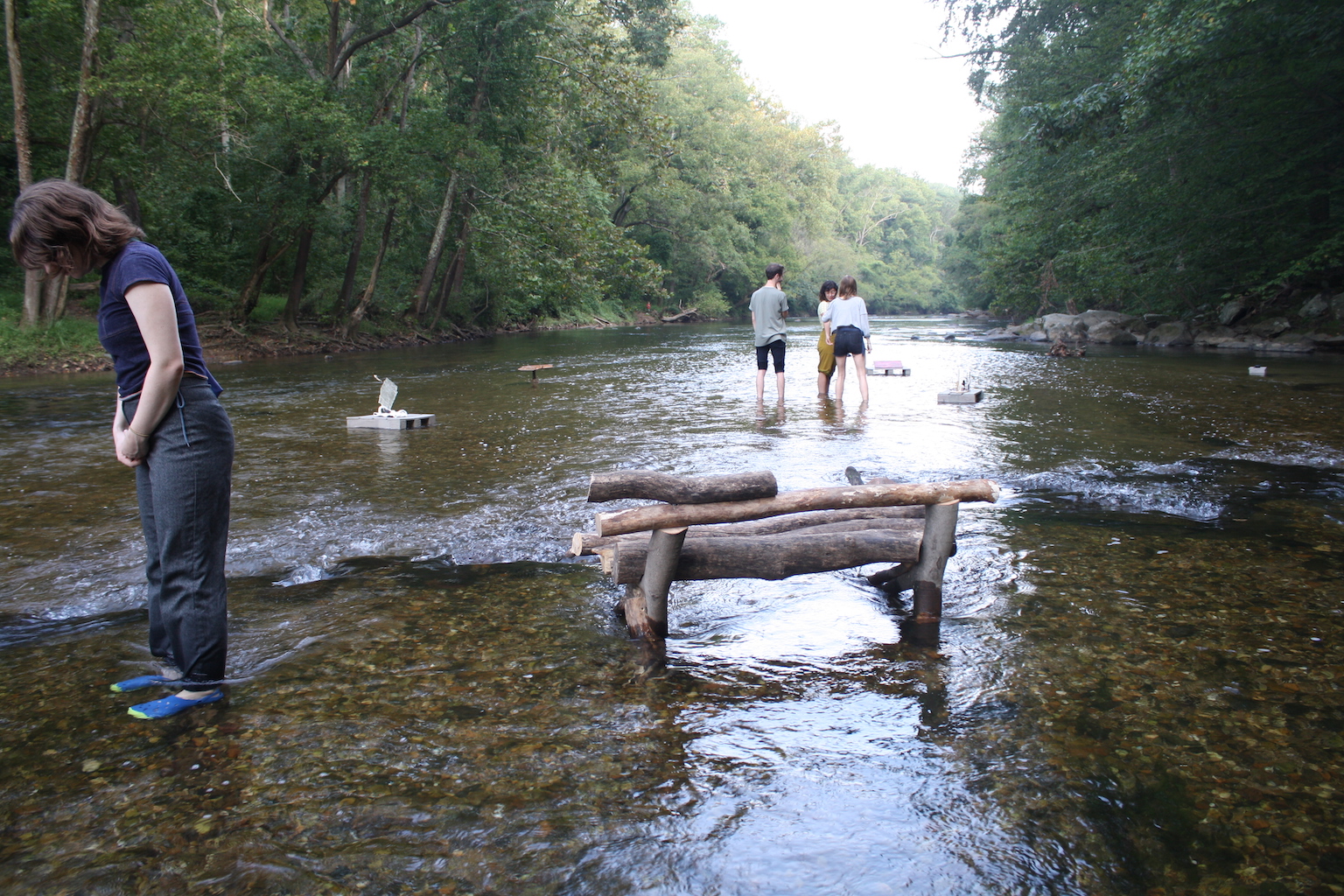 "Now a sight of the most extraordinary nature met his eyes. Where, for three months and more, there had been solid ice of such
thickness that it seemed permanent as stone, and a whole gay city had stood on its pavement was now a rush of turbulent
yellow waters. The river had gained its freedom in the night."
- Virginia Woolf, describing the Thames defrosting in Orlando (1928)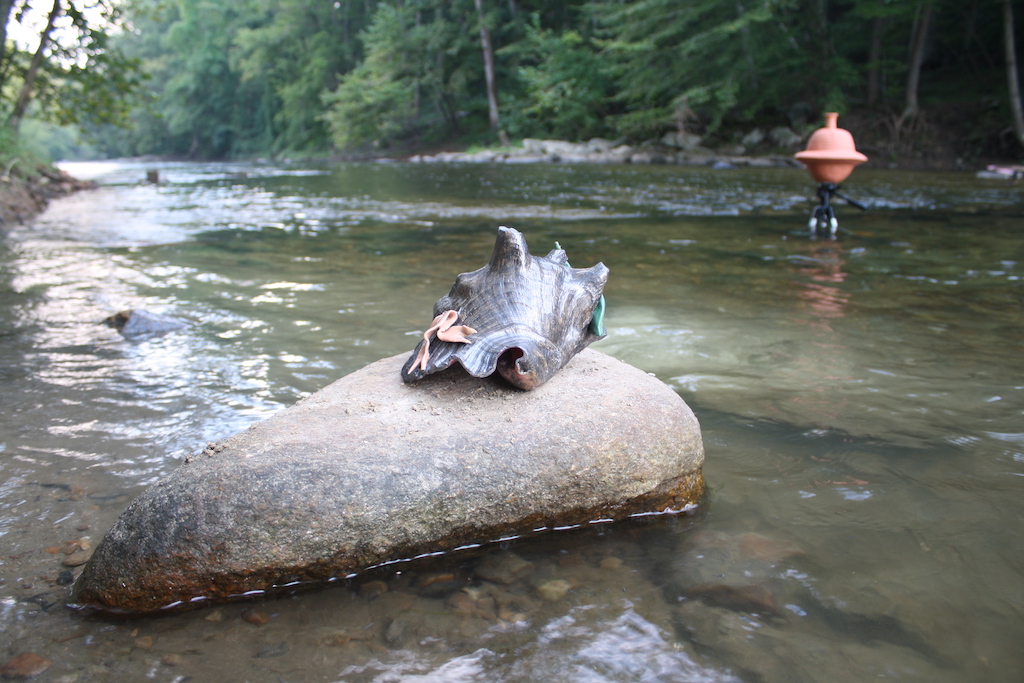 Allie Linn,
Shell II
, Shell, graphite, earthenware, glaze, acrylic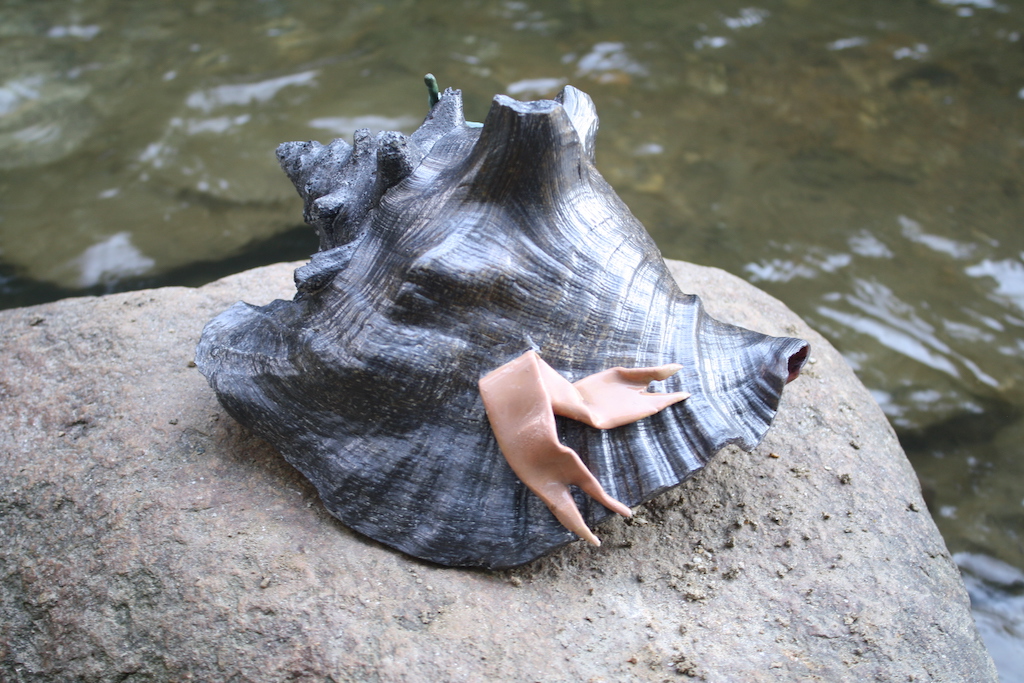 Allie Linn,
Shell II
, Shell, graphite, earthenware, glaze, acrylic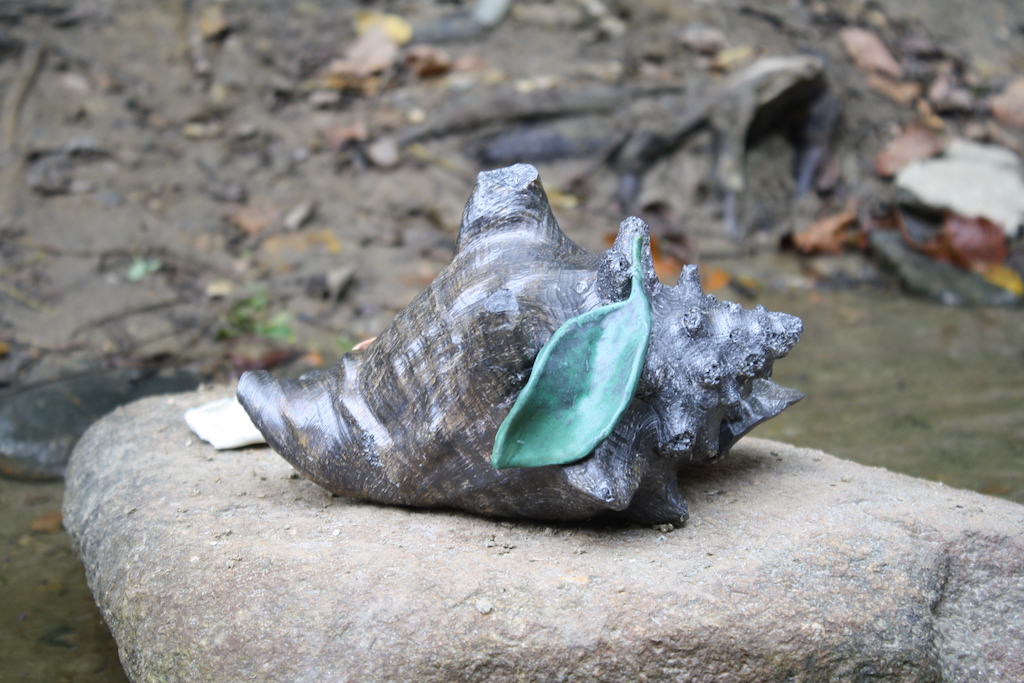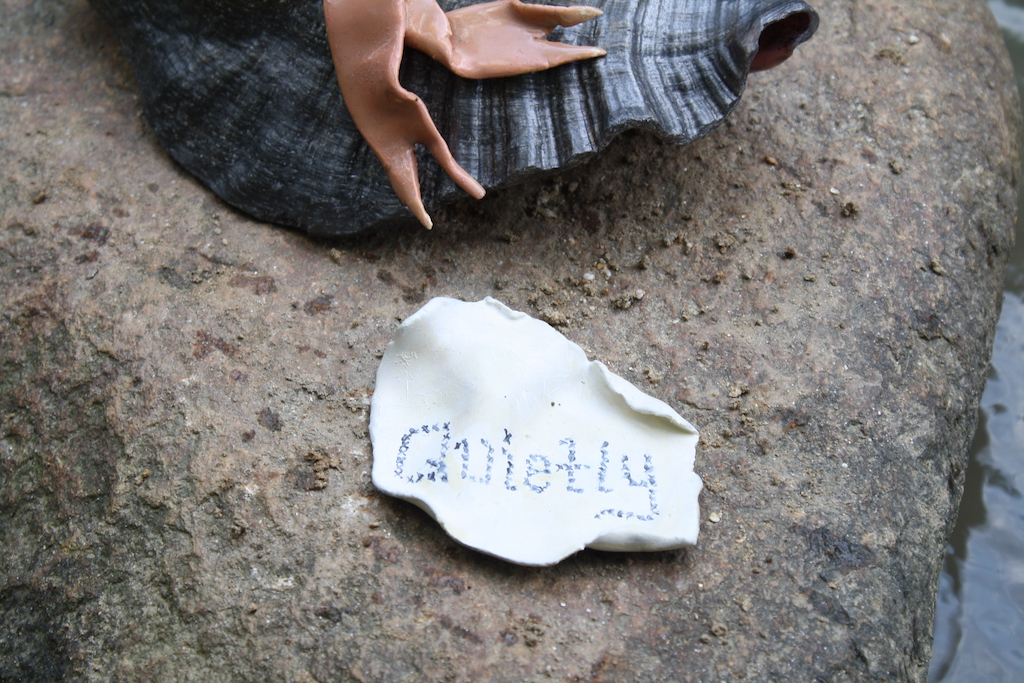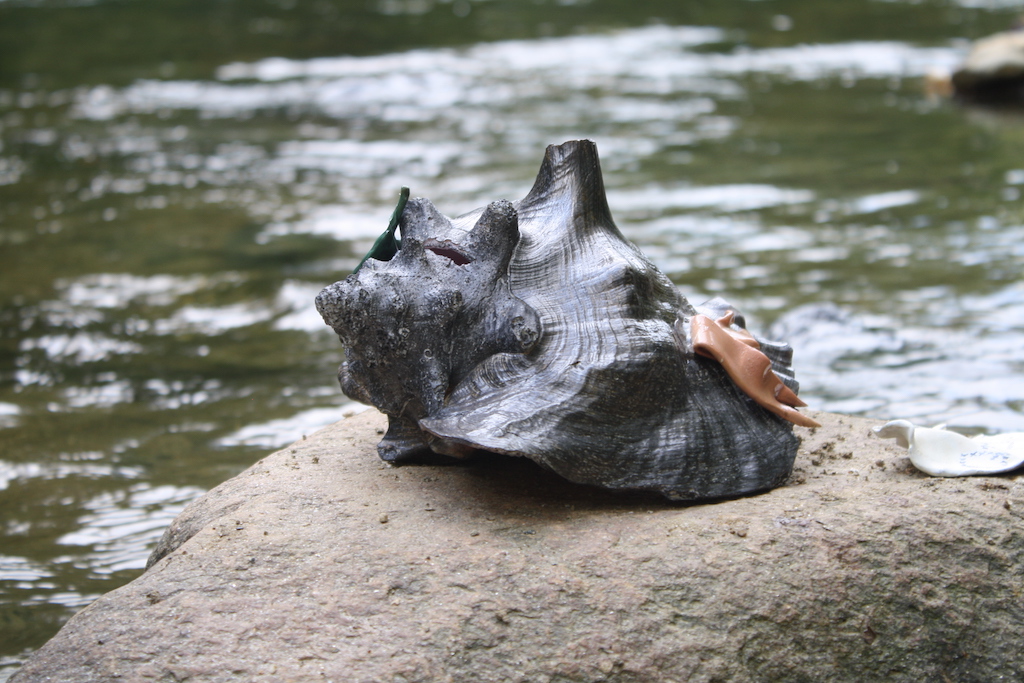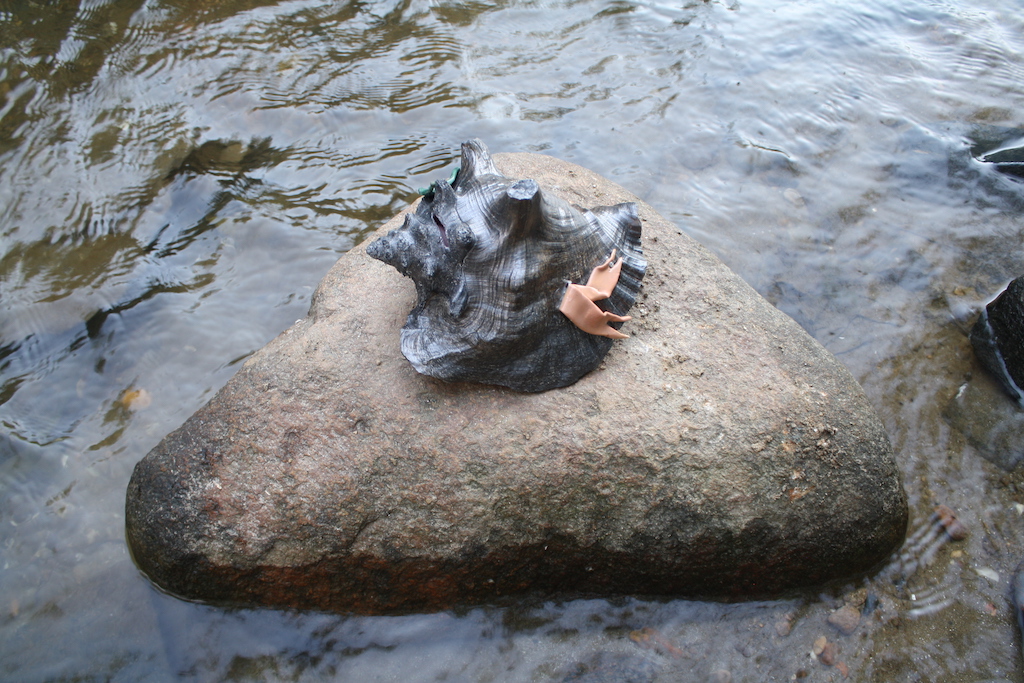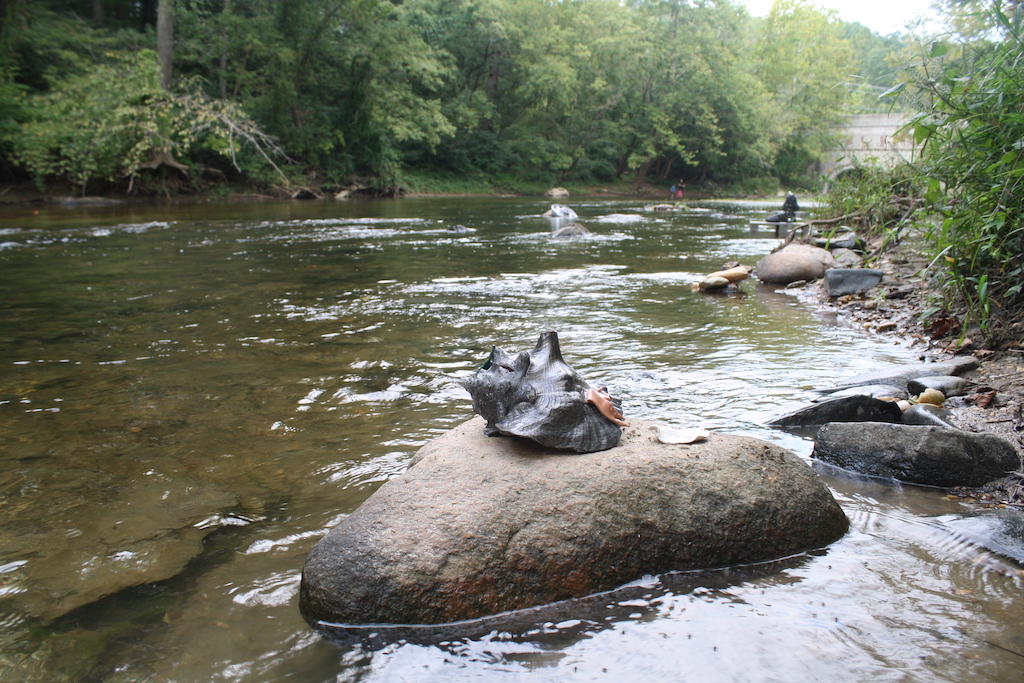 details of Shell II by Allie Linn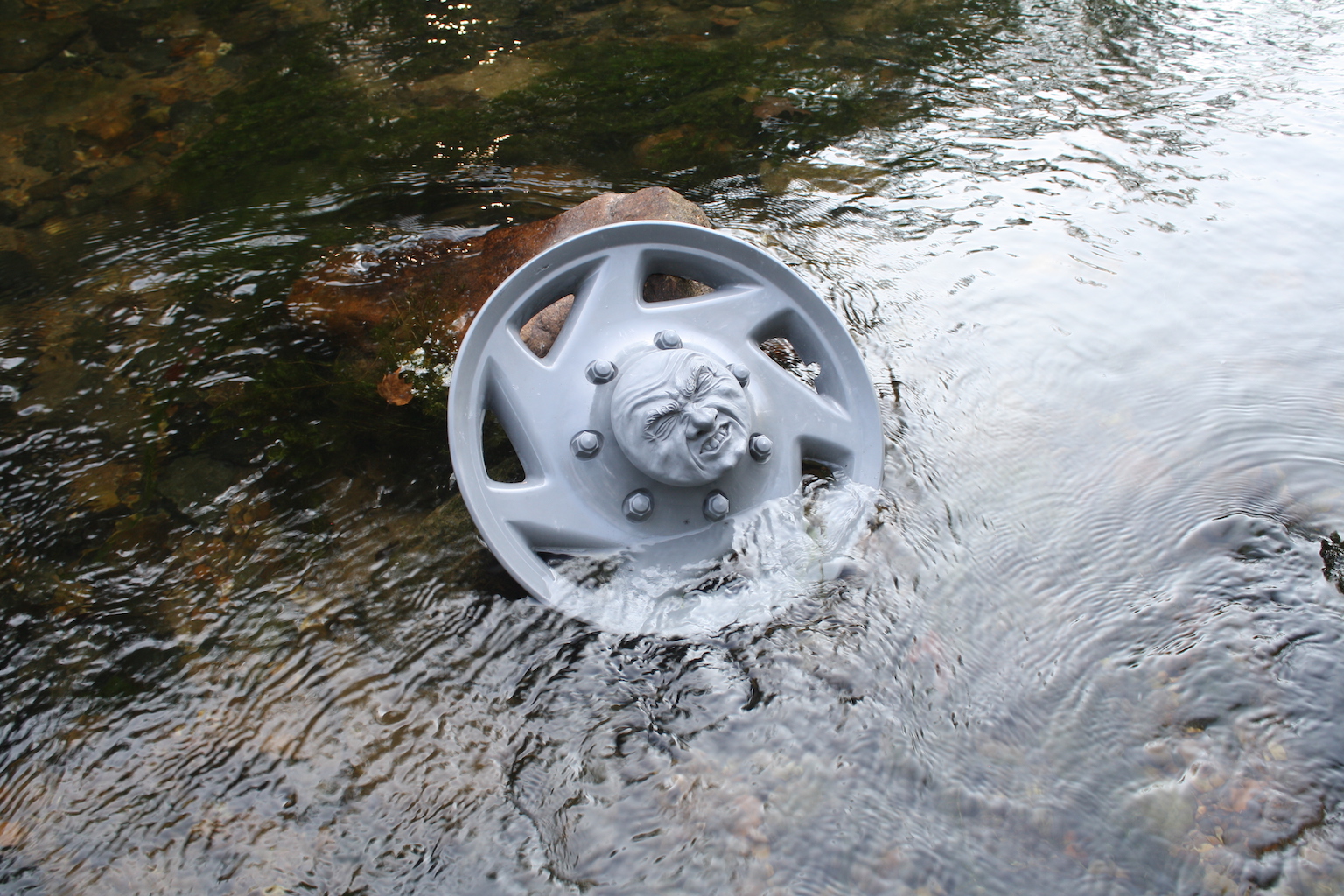 Jonathan Santoro,
The Four Horsemen (Angry)
, cold cast urethane plastic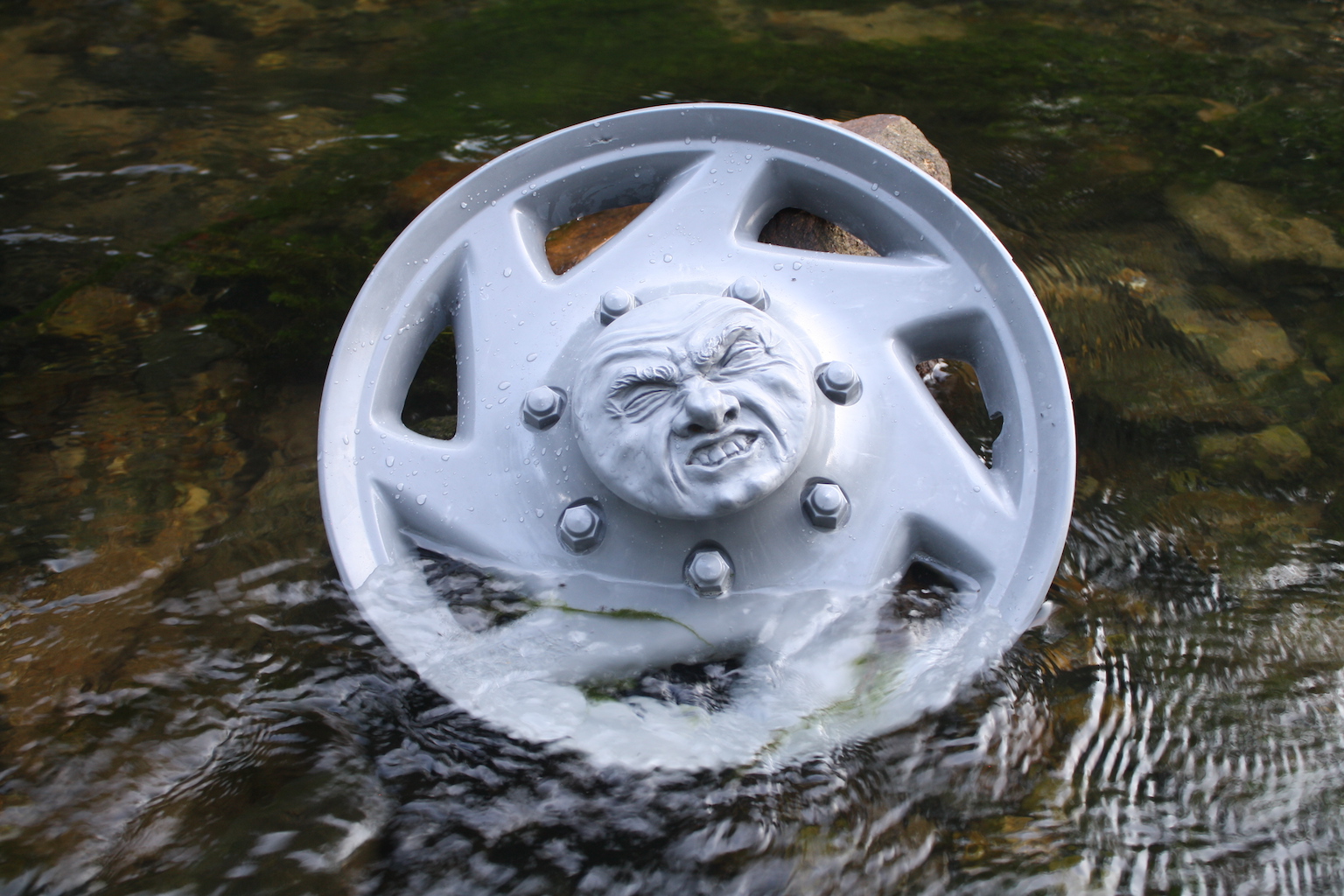 Jonathan Santoro,
The Four Horsemen (Angry)
, cold cast urethane plastic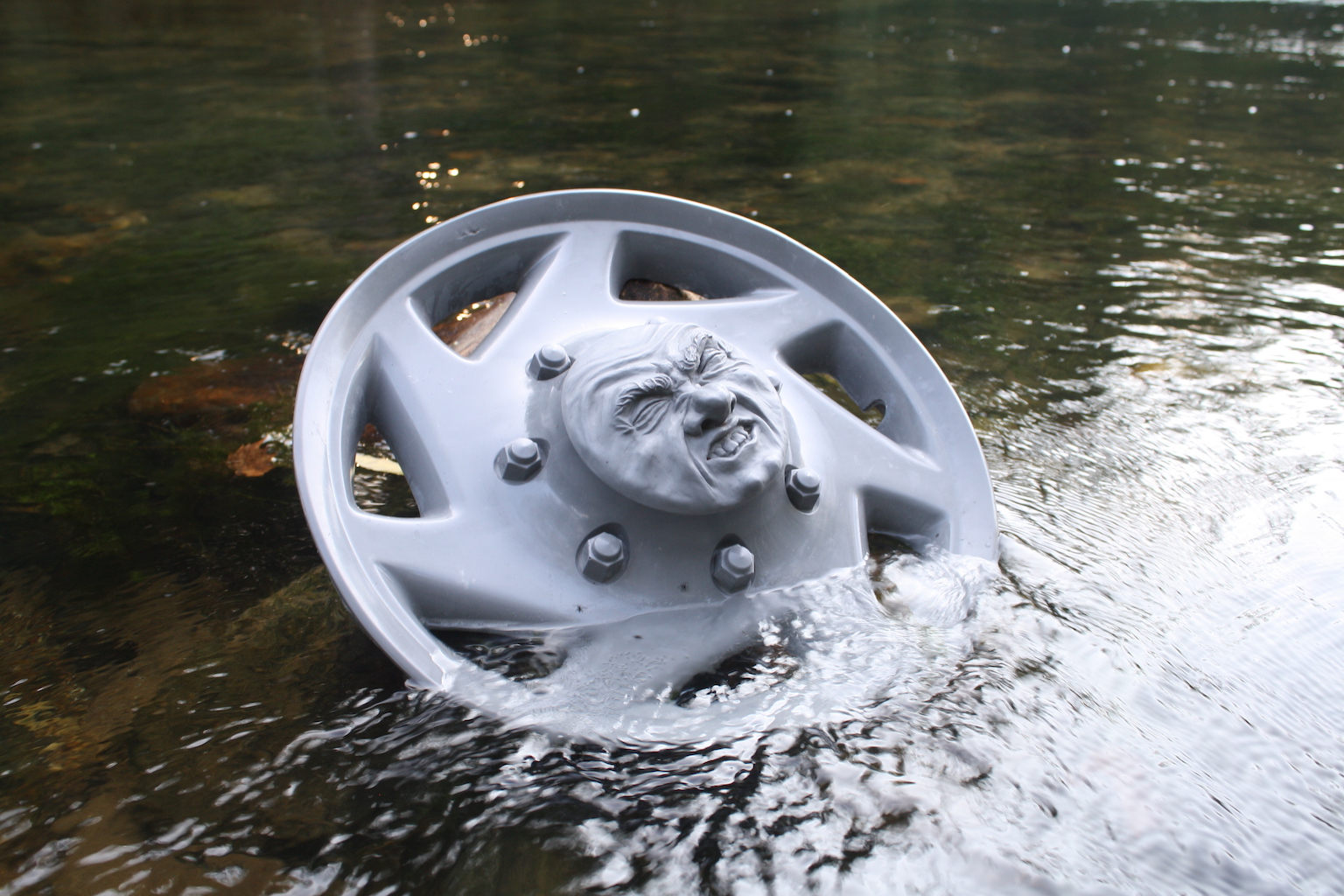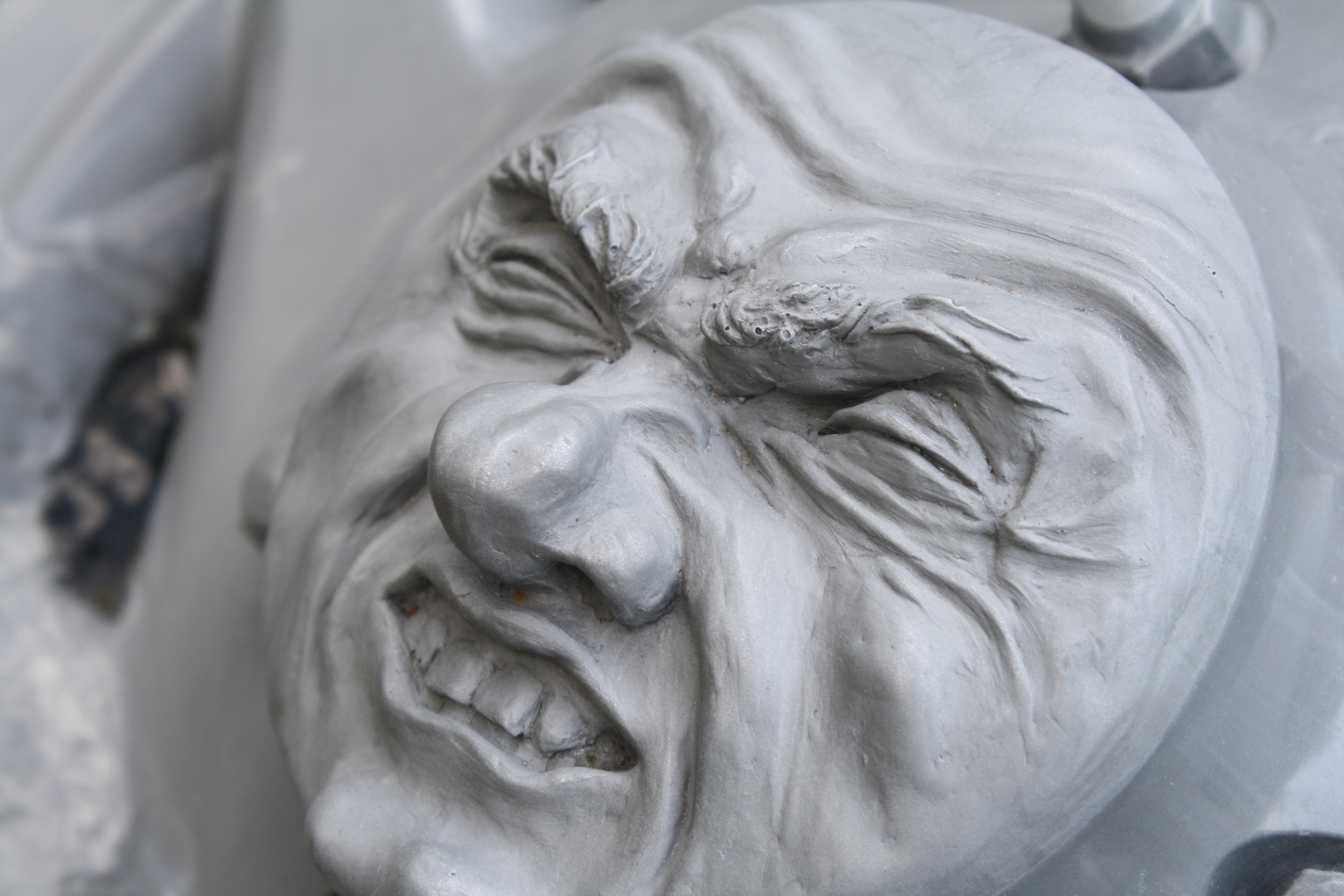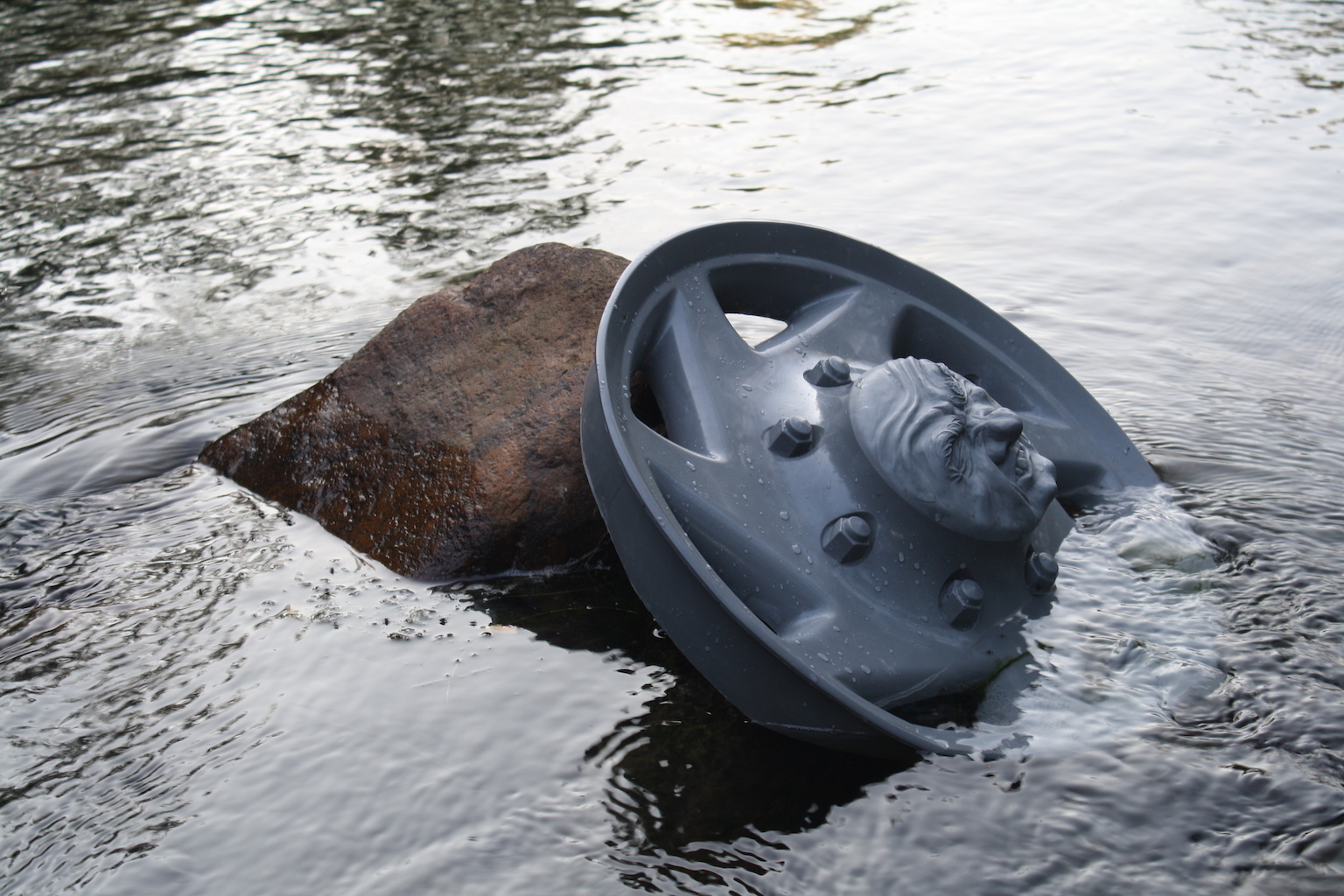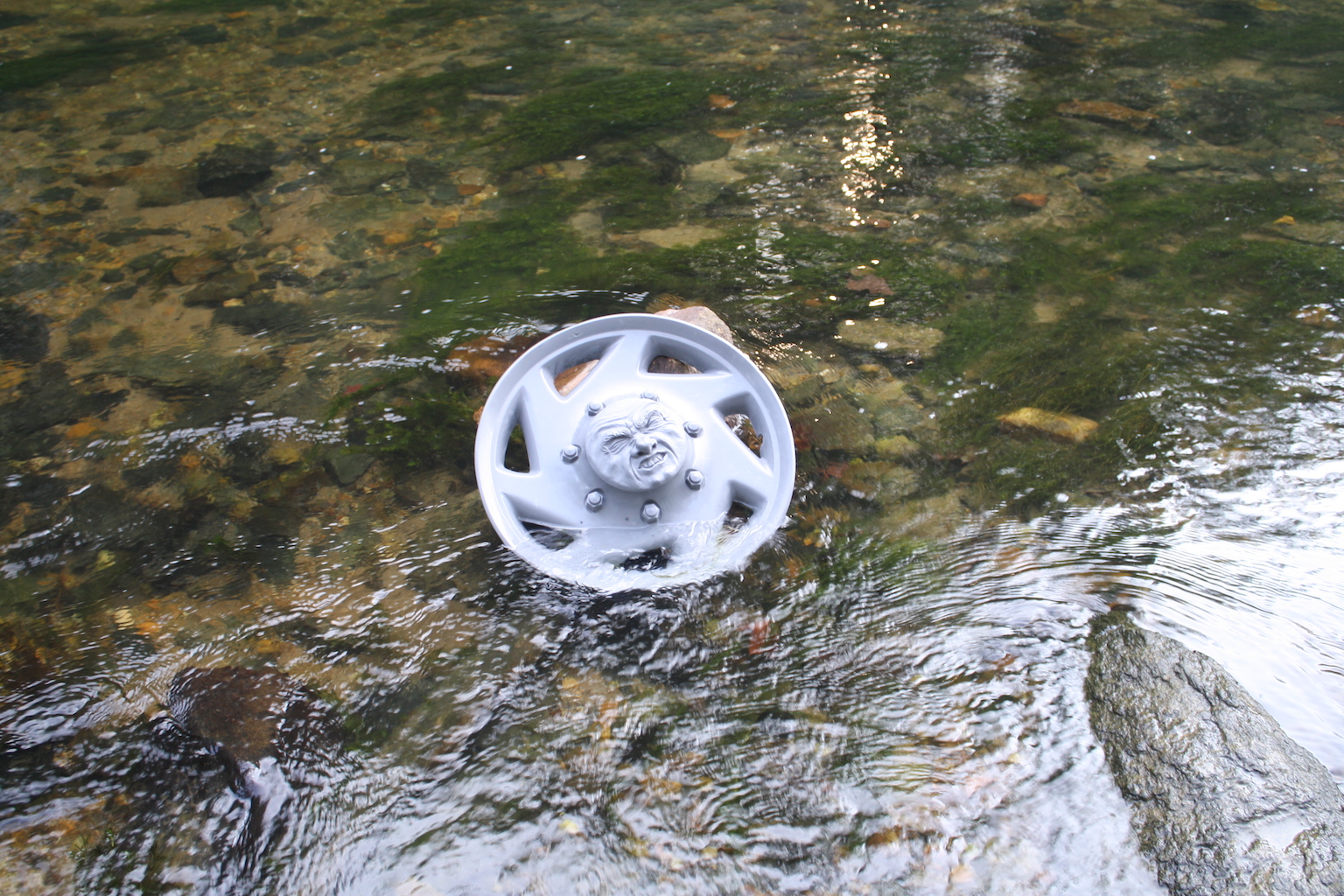 details of The Four Horsemen (Angry) by Jonathan Santoro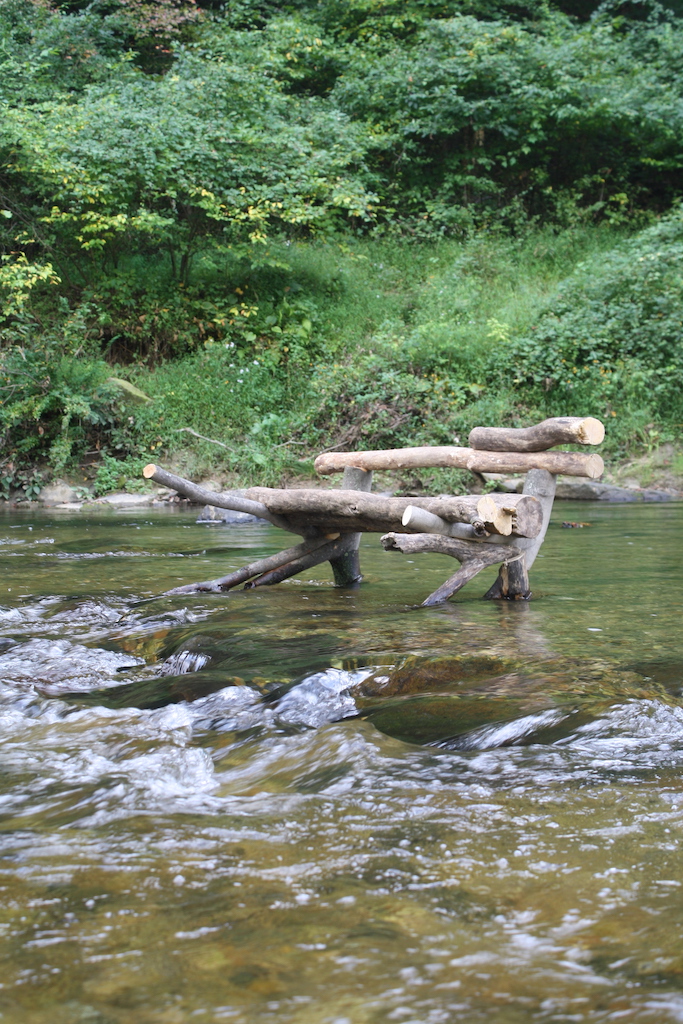 Colin Foster,
Bench
, logs and hardware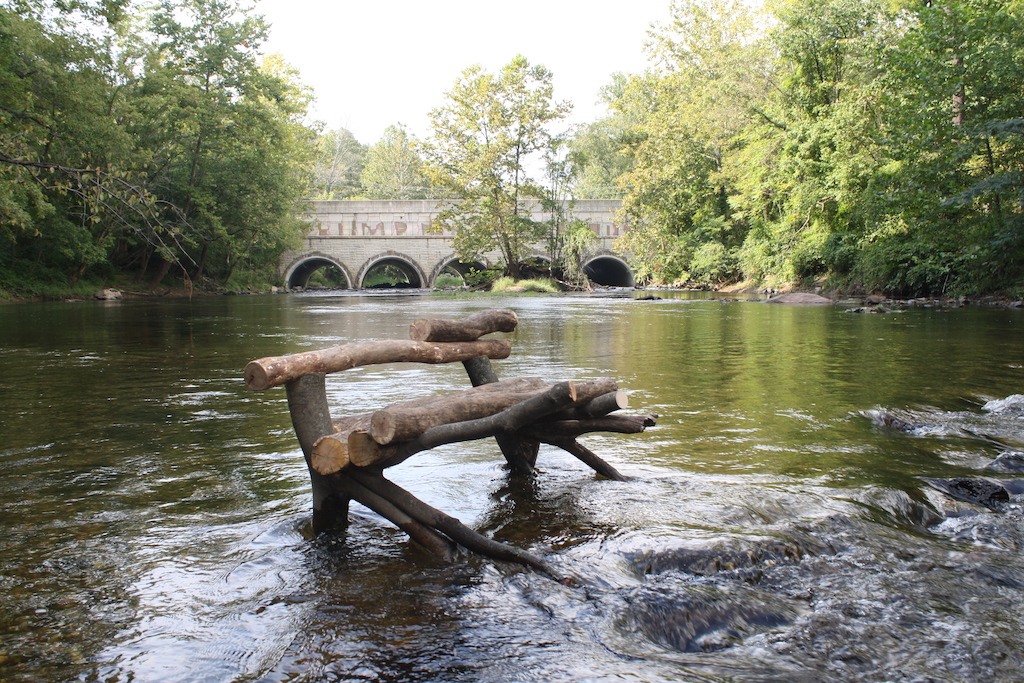 Colin Foster,
Bench
, logs and hardware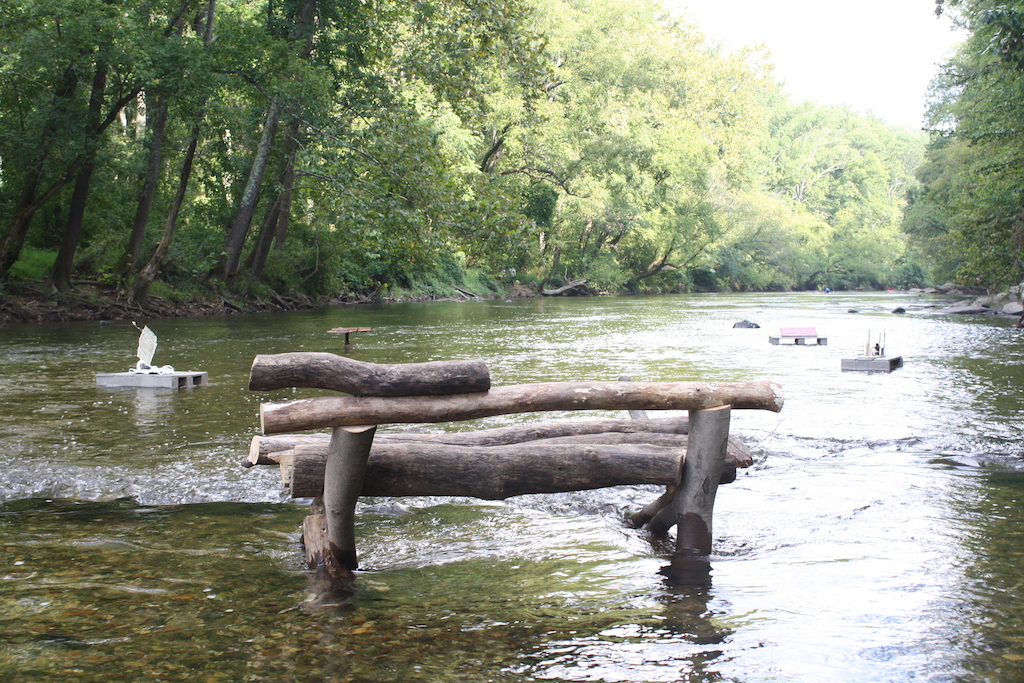 Colin Foster,
Bench
, logs and hardware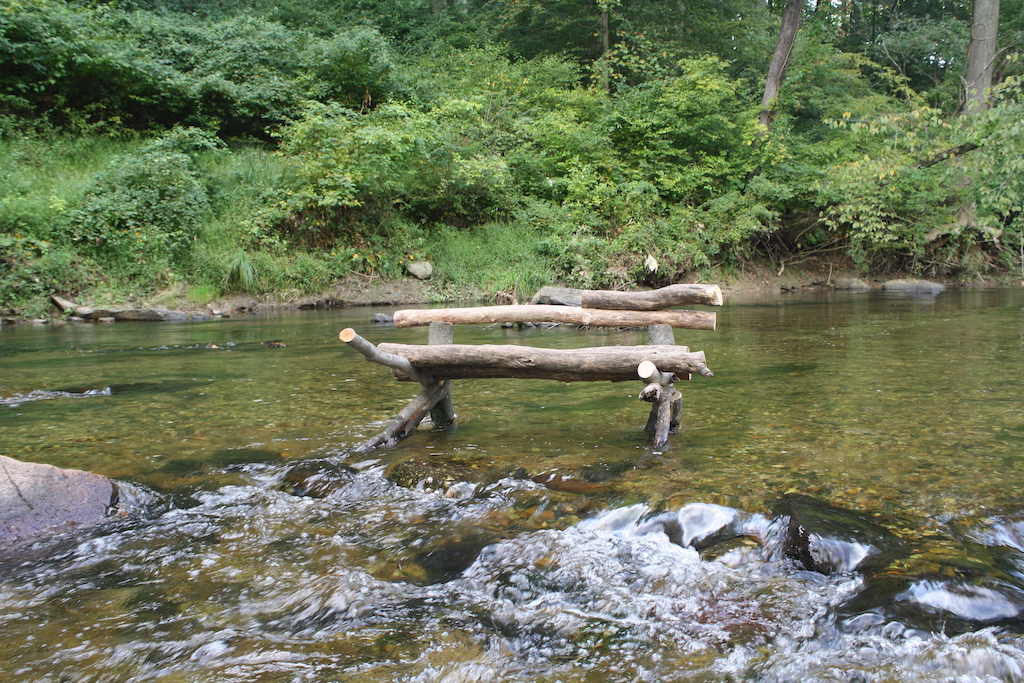 Colin Foster,
Bench
, logs and hardware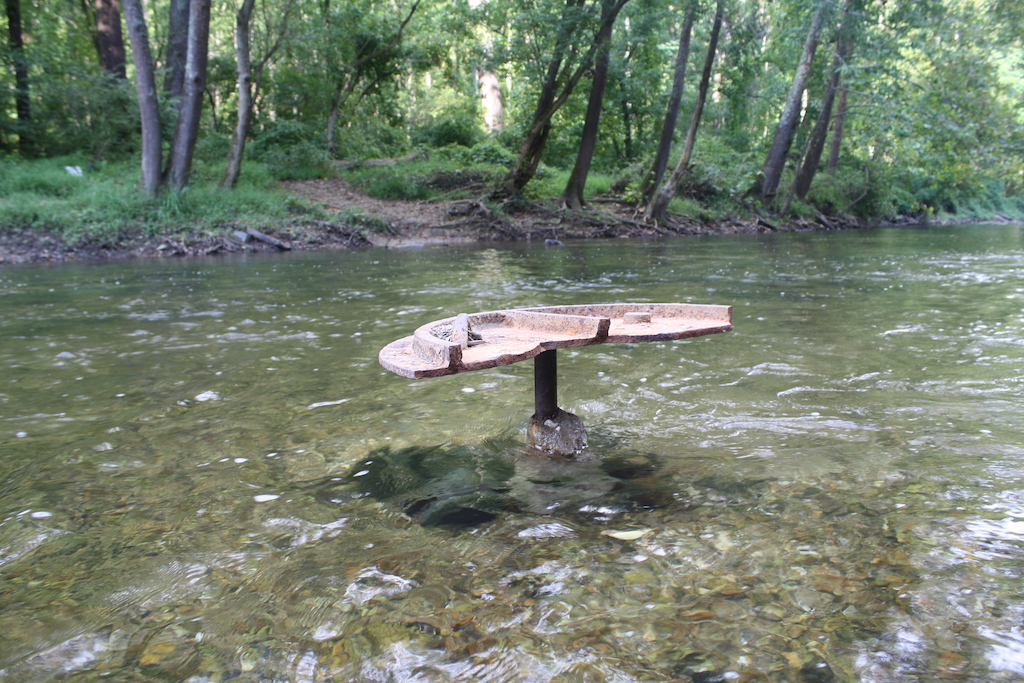 Colin Foster,
Rough Clock
, steel, cast iron, concrete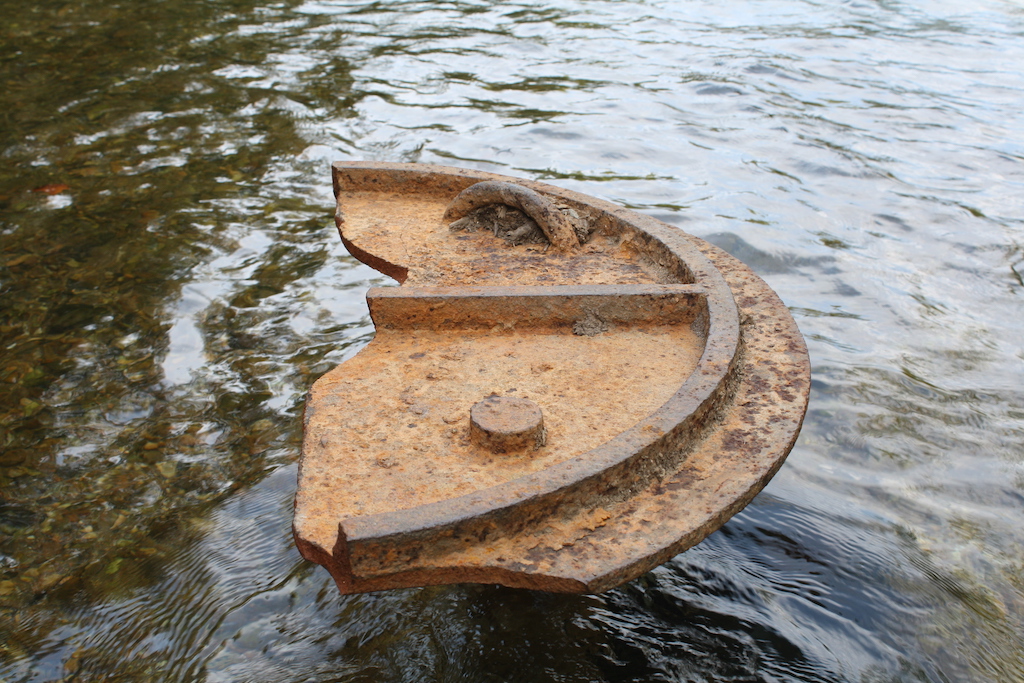 Colin Foster,
Rough Clock
, steel, cast iron, concrete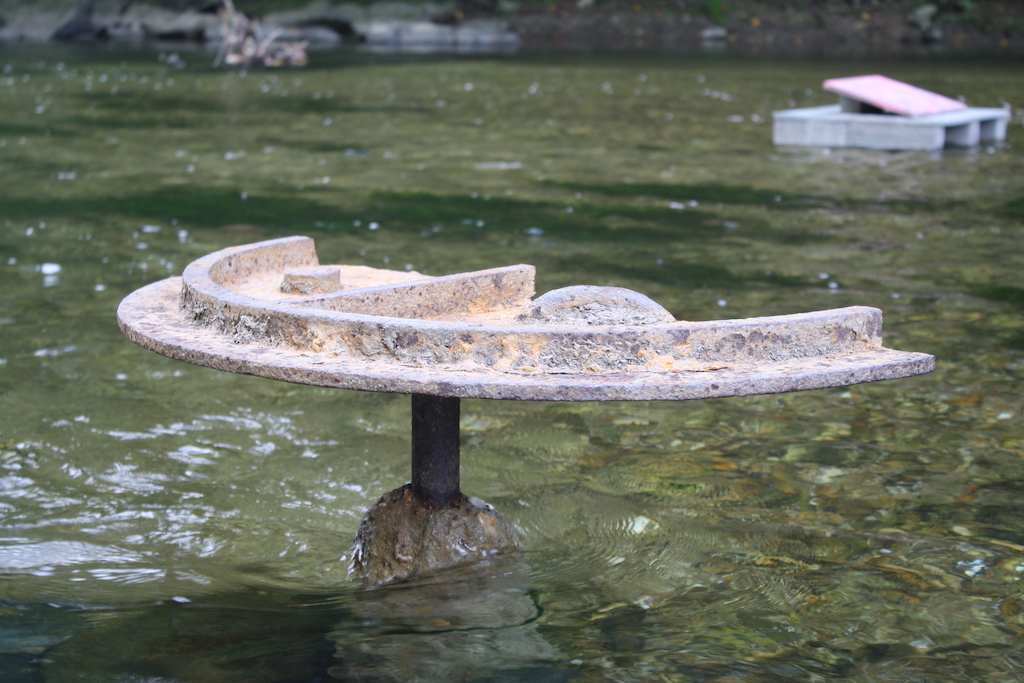 Colin Foster,
Rough Clock
, steel, cast iron, concrete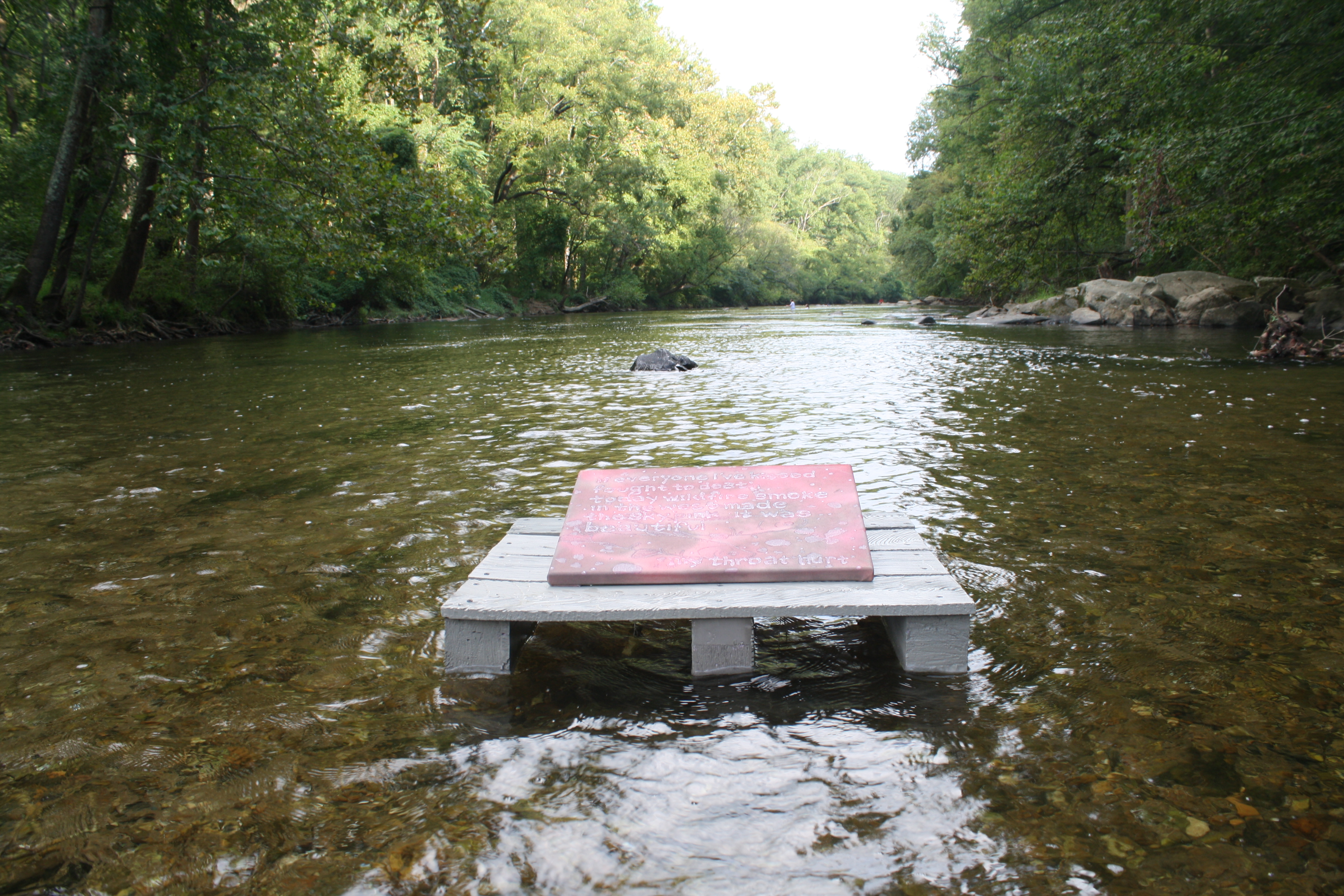 Wallace Dibble,
fighting 1
, dyed canvas, acrylic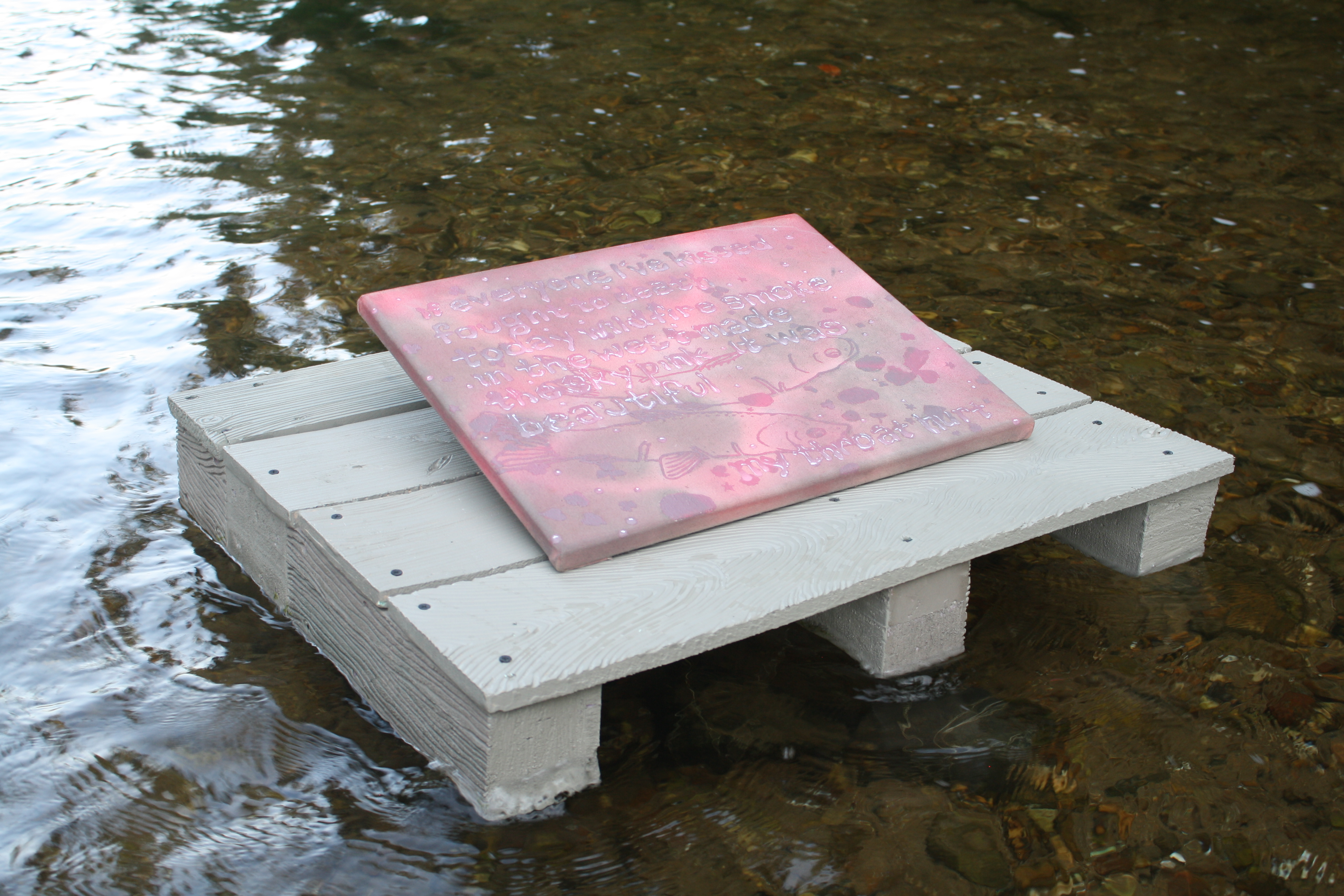 Wallace Dibble,
fighting 1
, dyed canvas, acrylic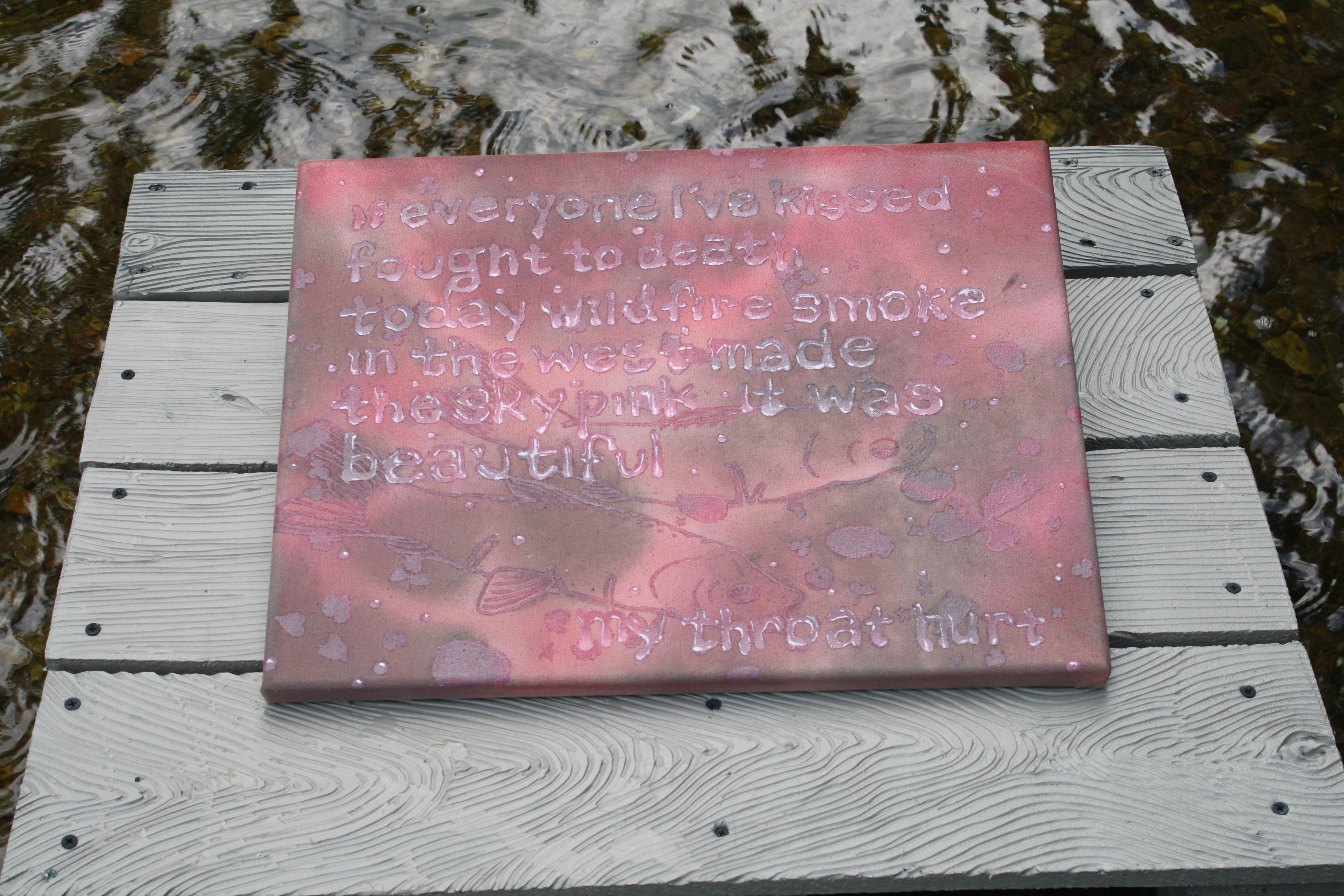 Wallace Dibble,
fighting 1
, dyed canvas, acrylic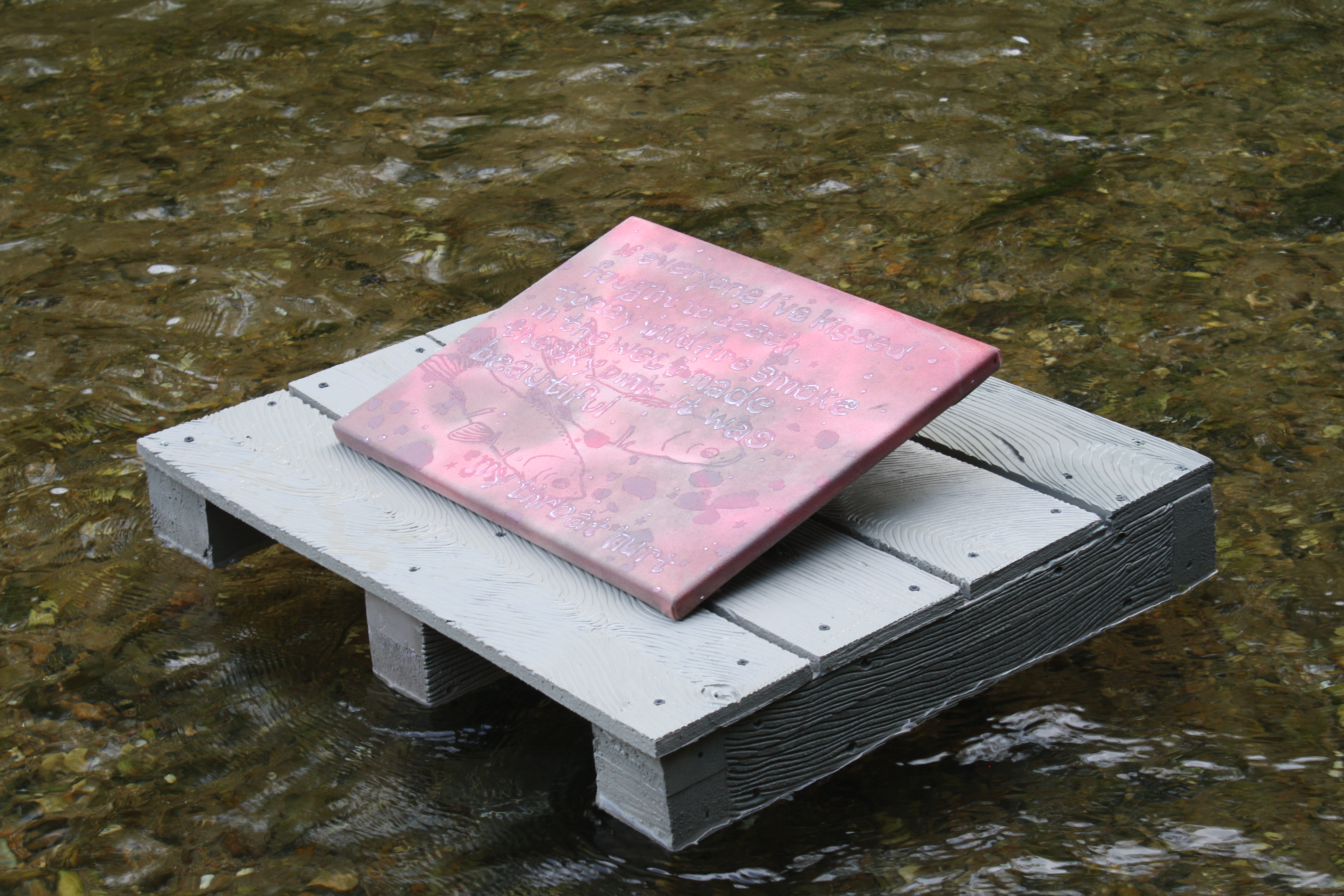 Wallace Dibble,
fighting 1
, dyed canvas, acrylic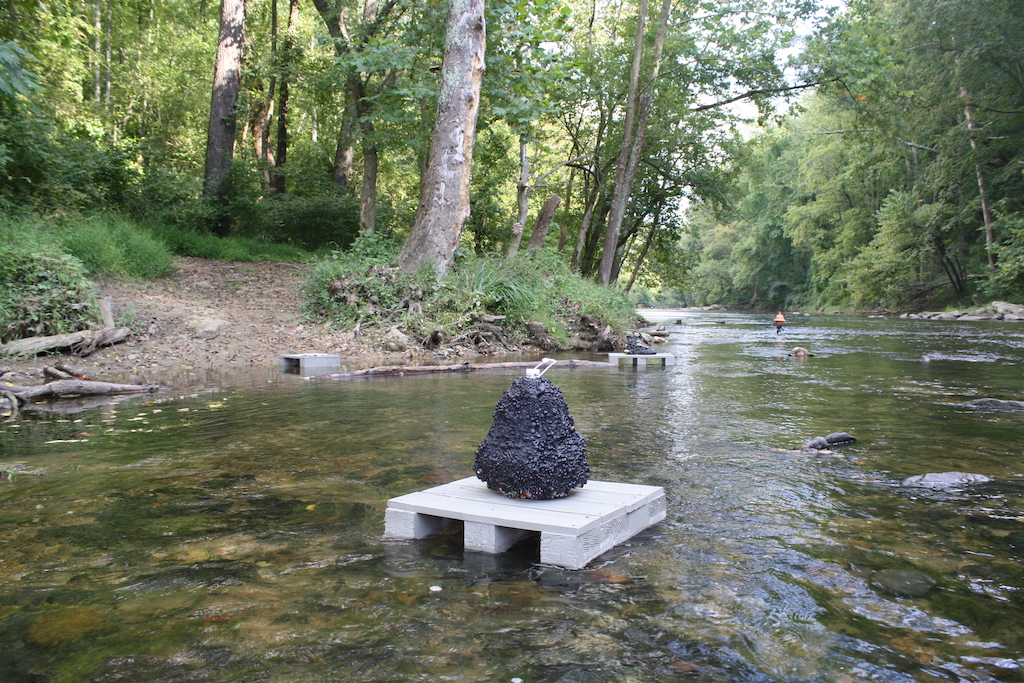 Gabriella Grill,
2 Gal Jug
, 2 gal plastic water bottle, paper, beads, hot glue, paint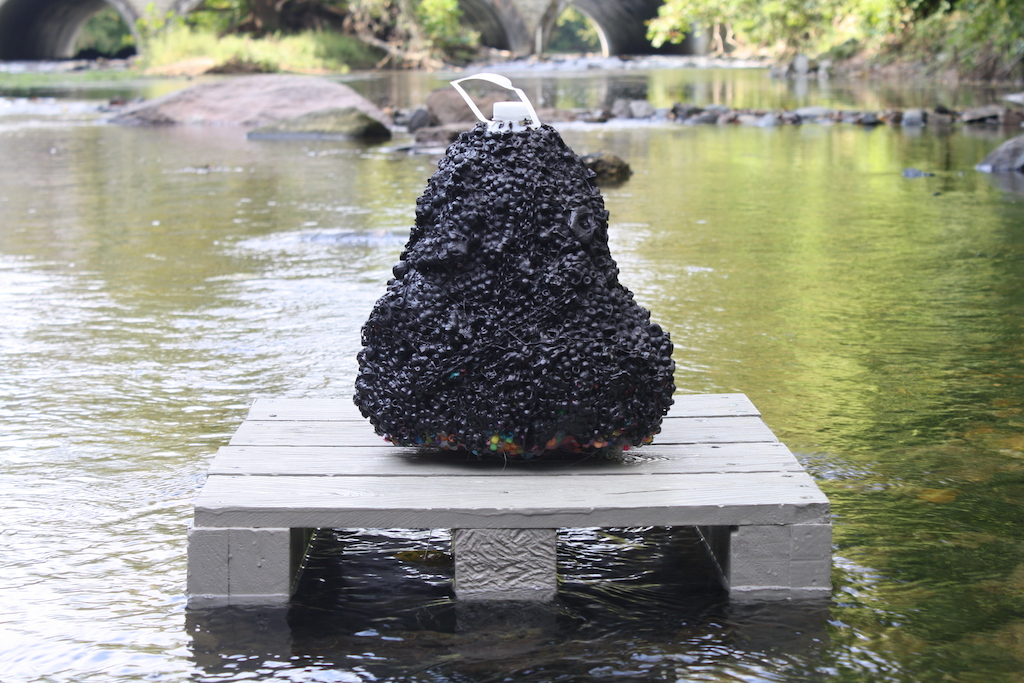 Gabriella Grill,
2 Gal Jug
, 2 gal plastic water bottle, paper, beads, hot glue, paint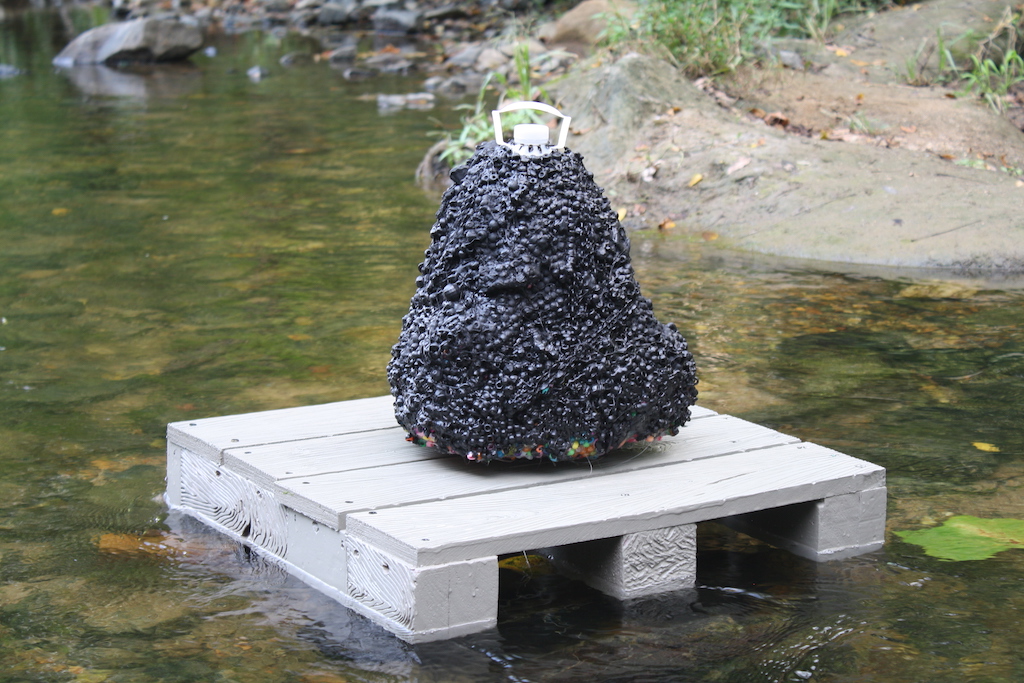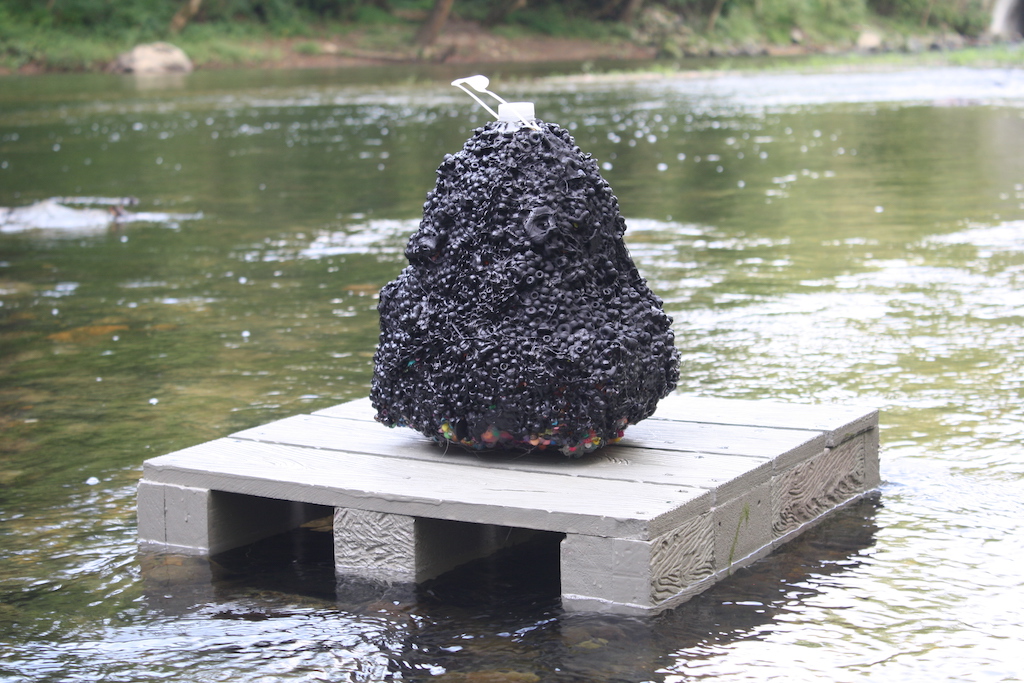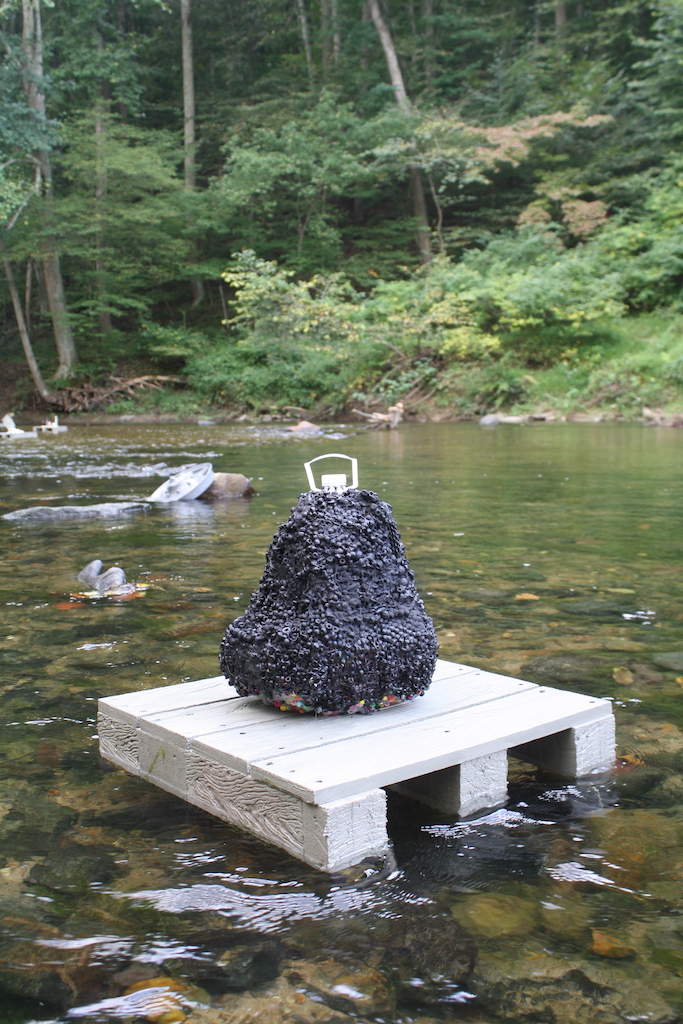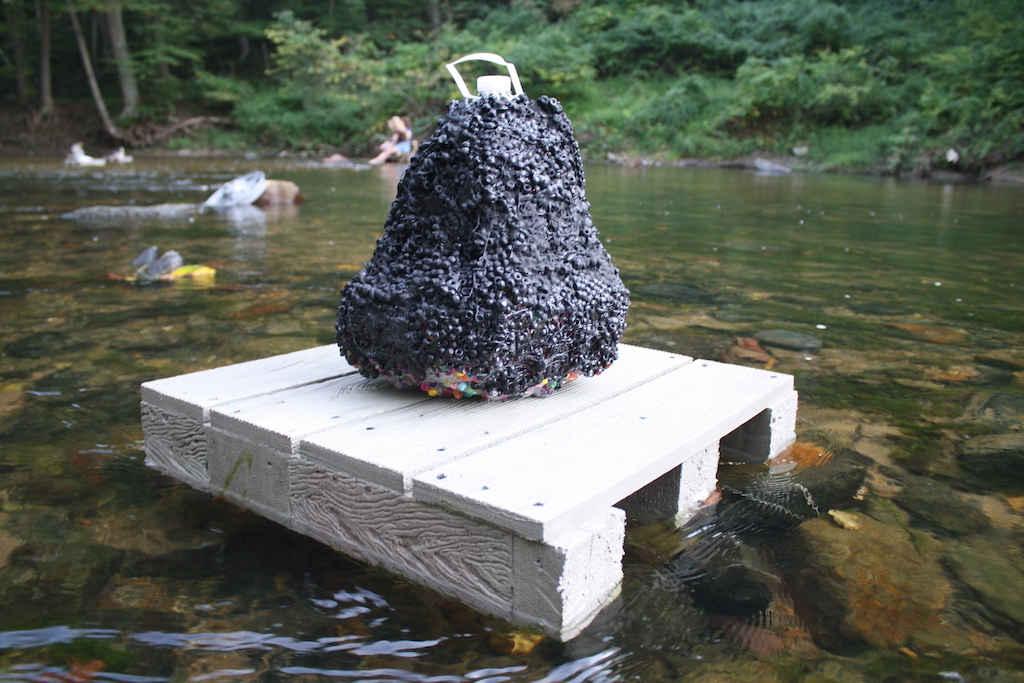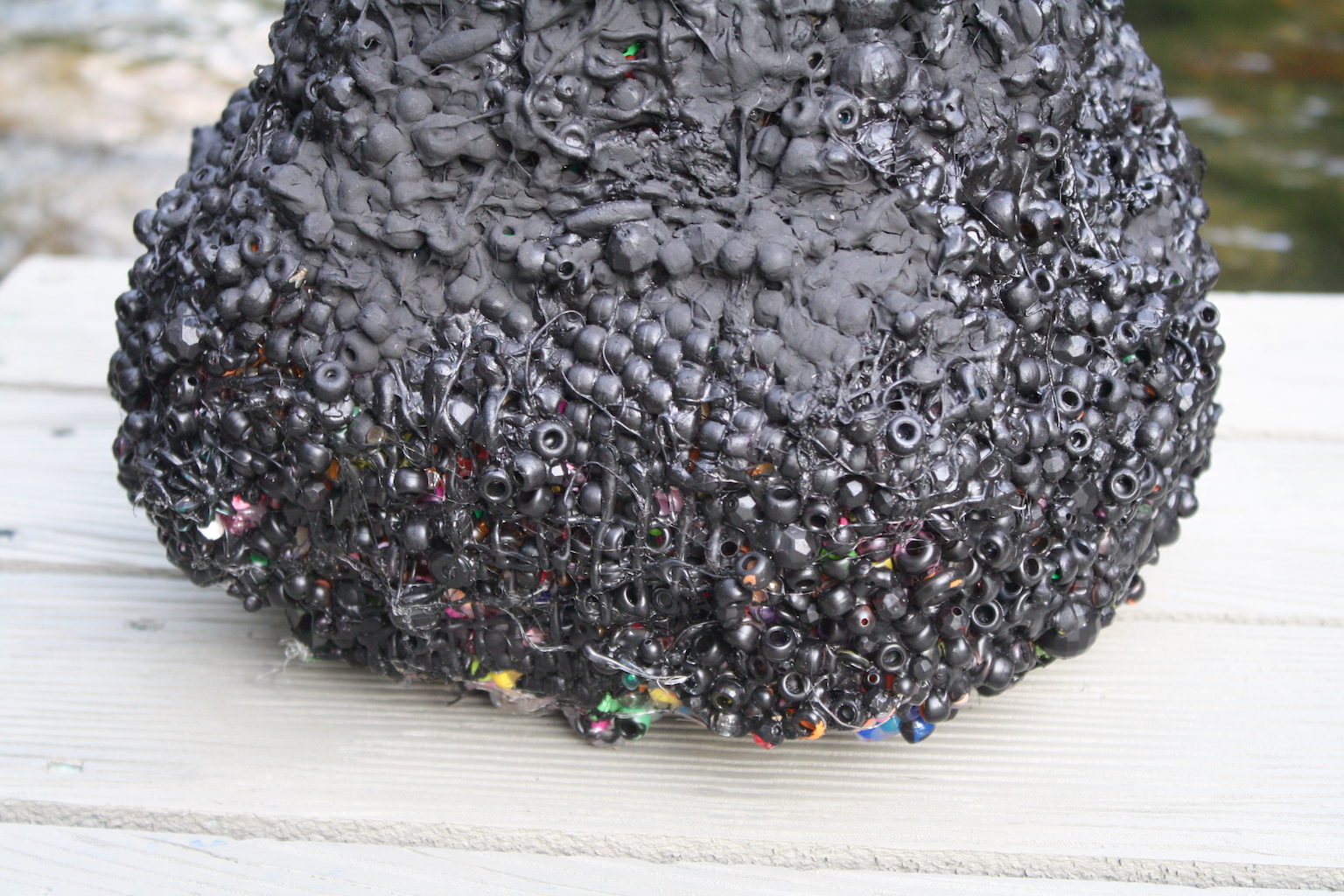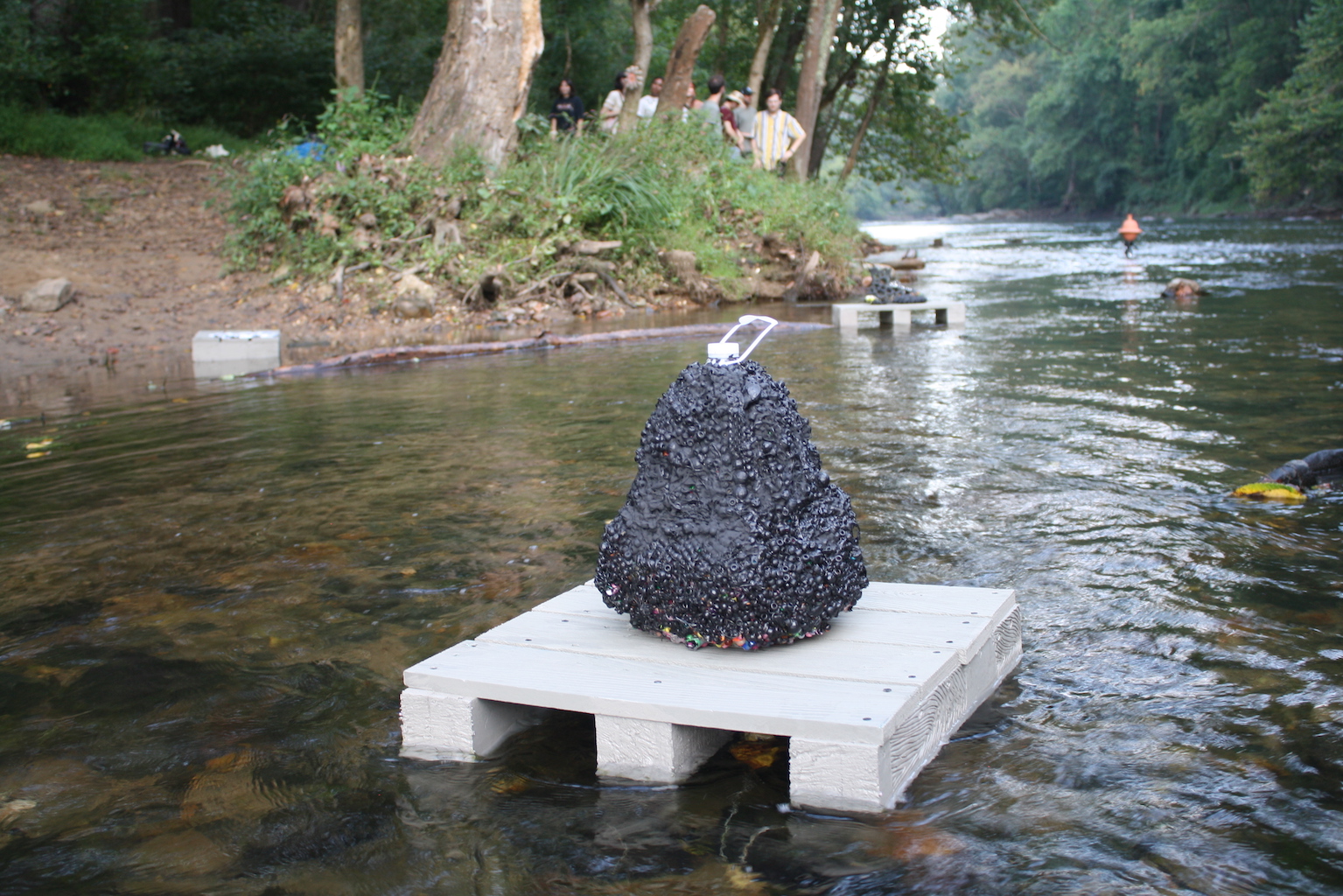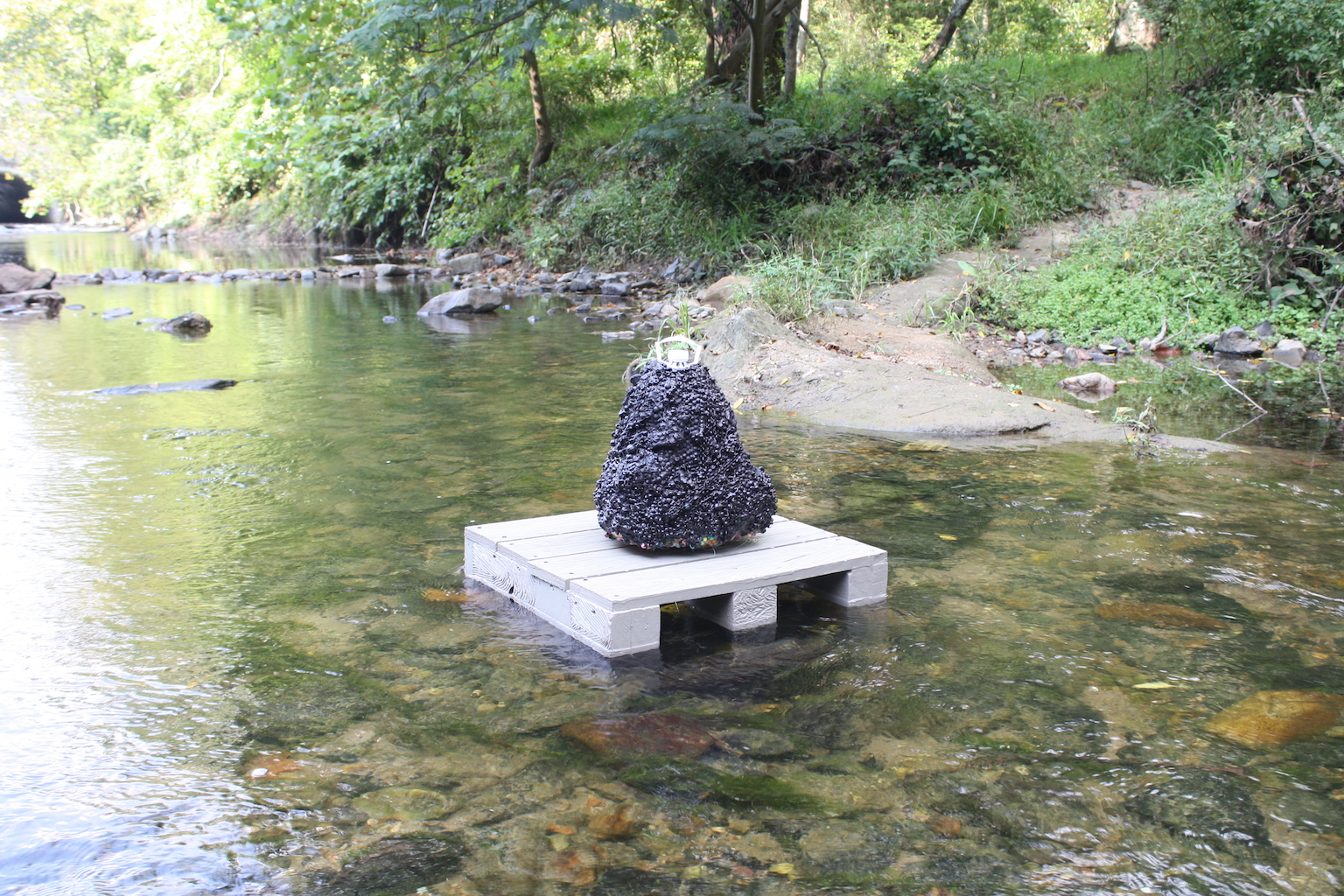 details of 2 Gal Jug by Gabriella Grill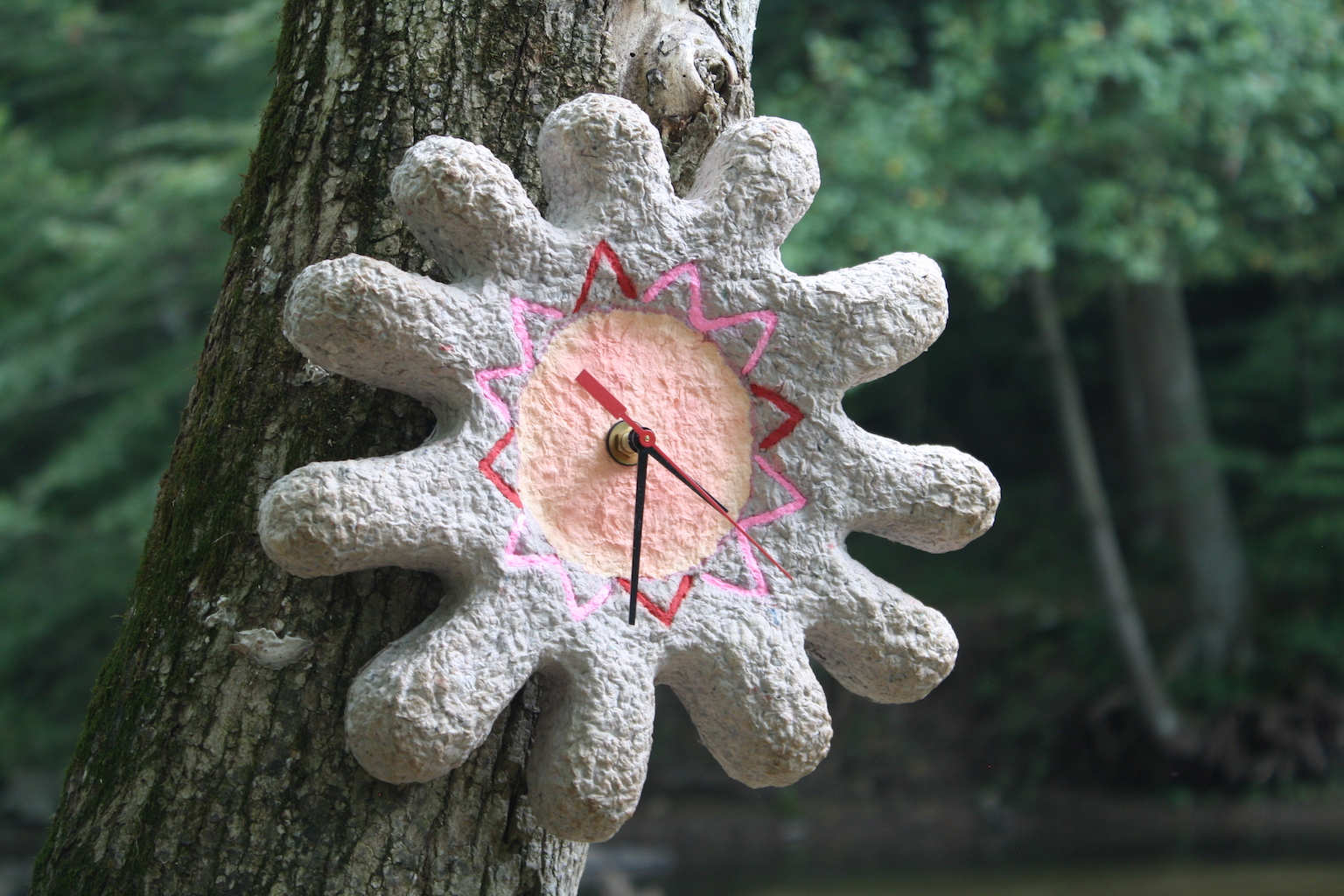 Sara French,
Flyer Flower
, paper, clock mechanism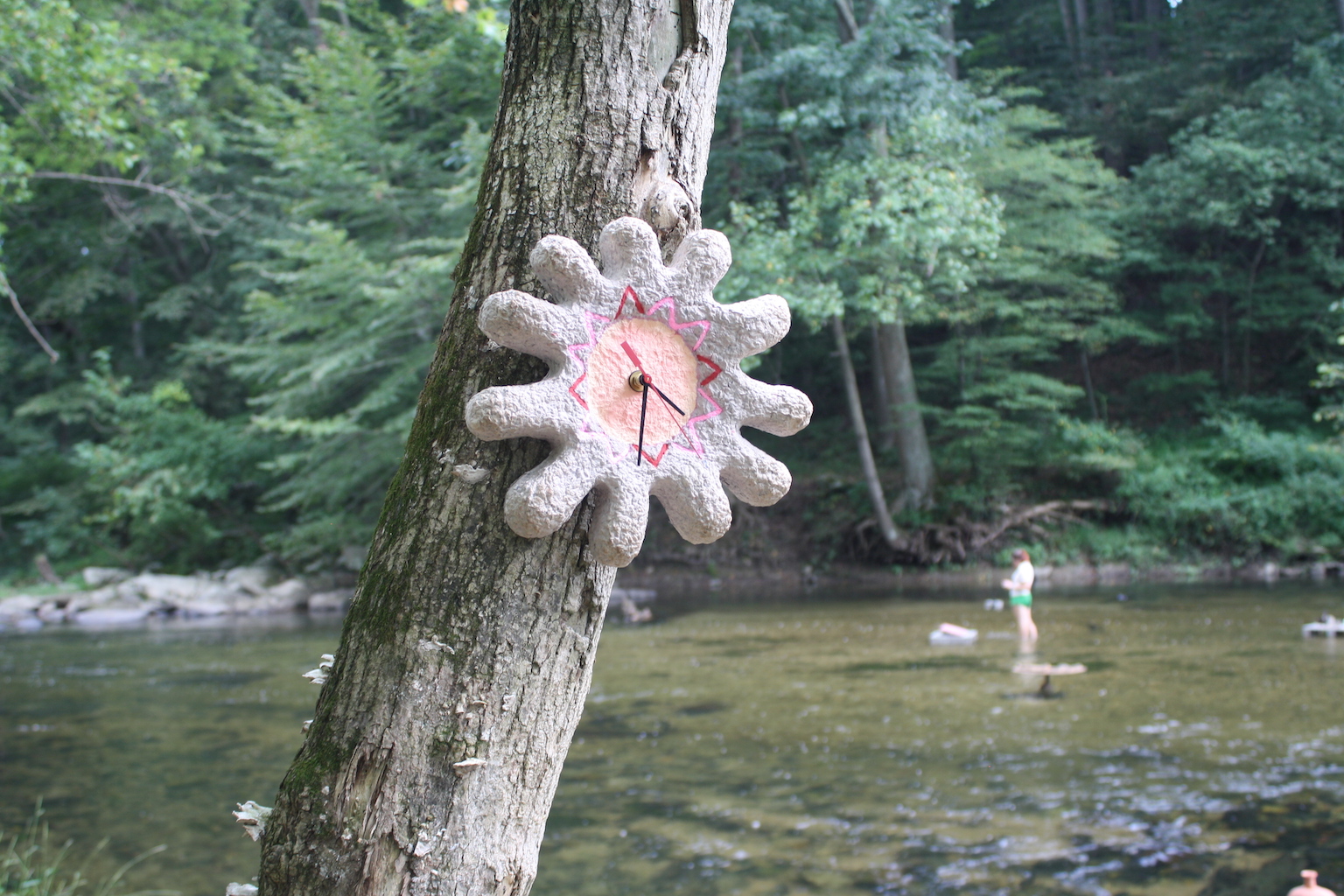 Sara French,
Flyer Flower
, paper, clock mechanism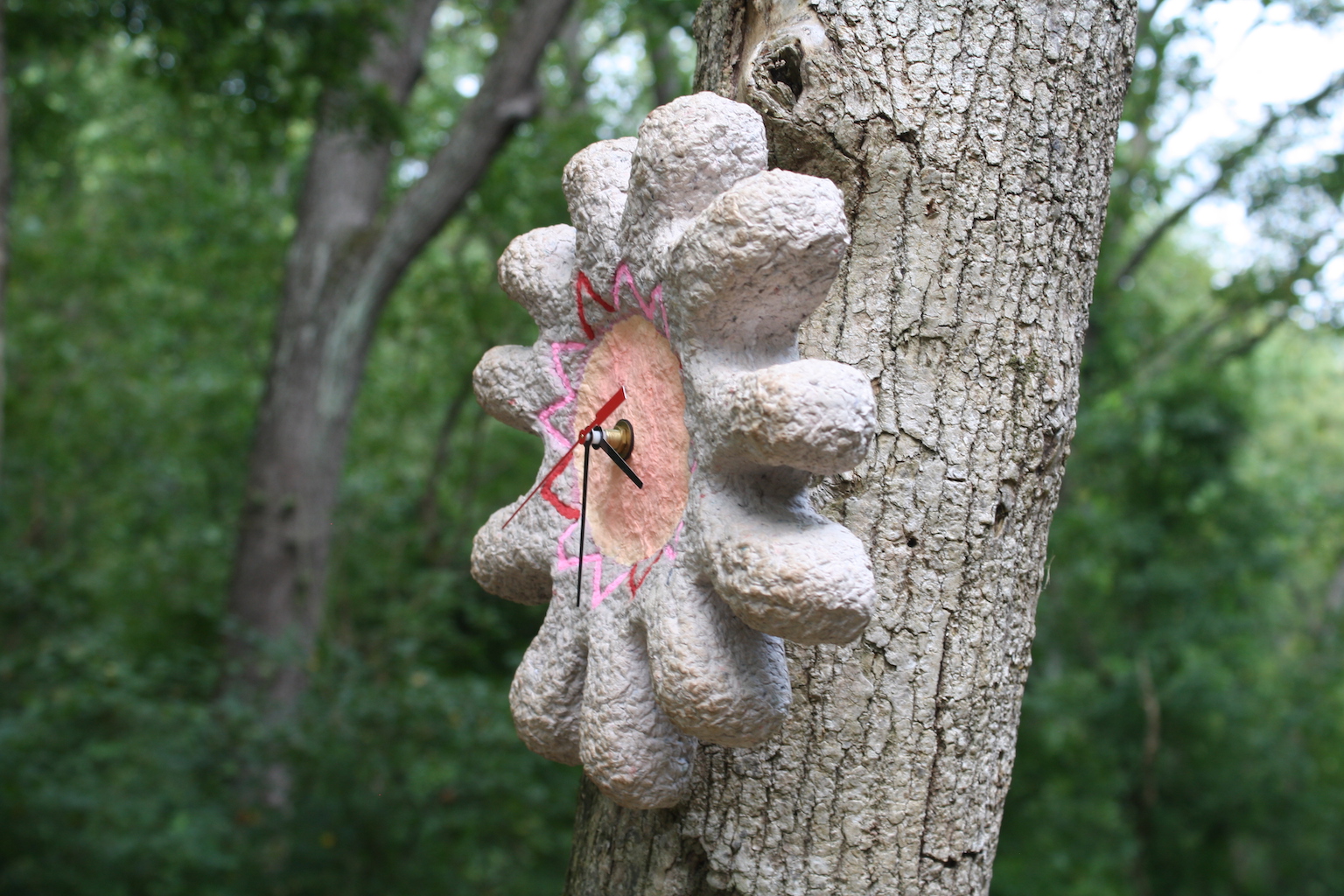 Sara French,
Flyer Flower
, paper, clock mechanism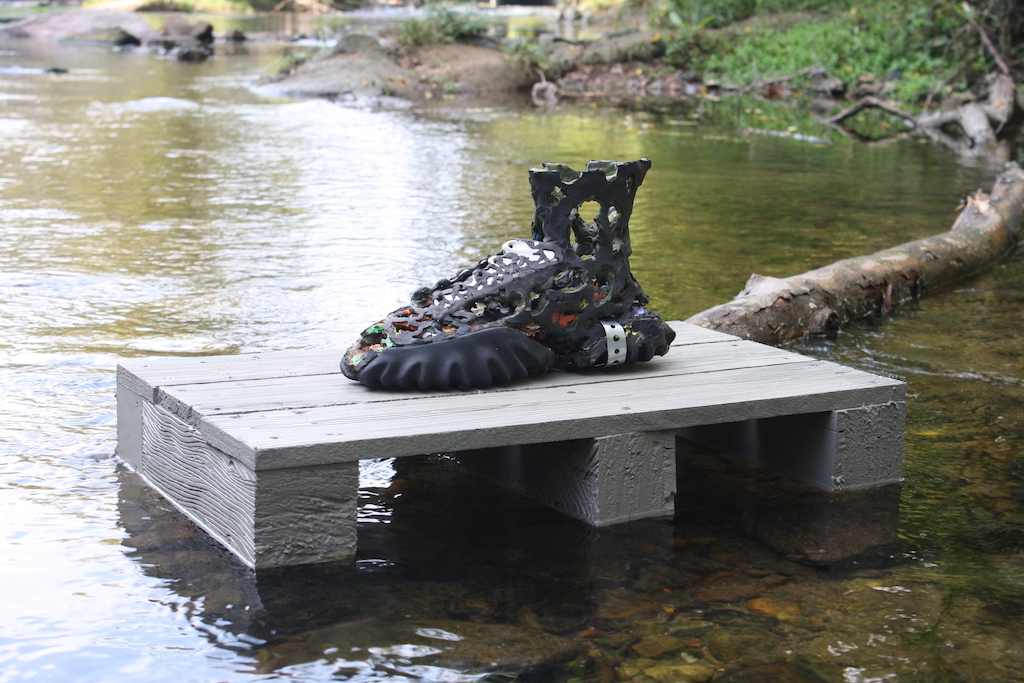 Joe Greer,
Rubber Reef
, polymer clay, shoe sole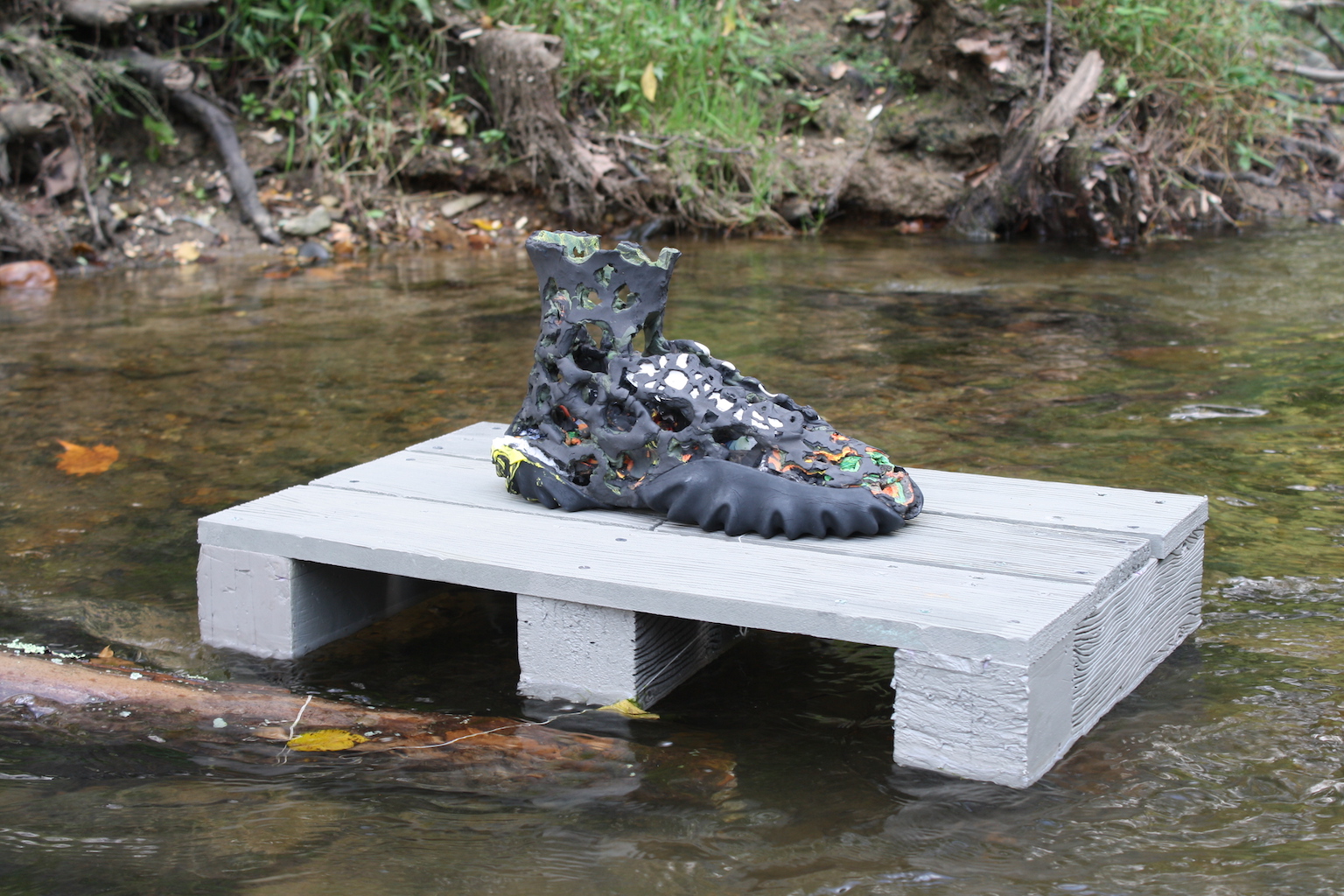 Joe Greer,
Rubber Reef
, polymer clay, shoe sole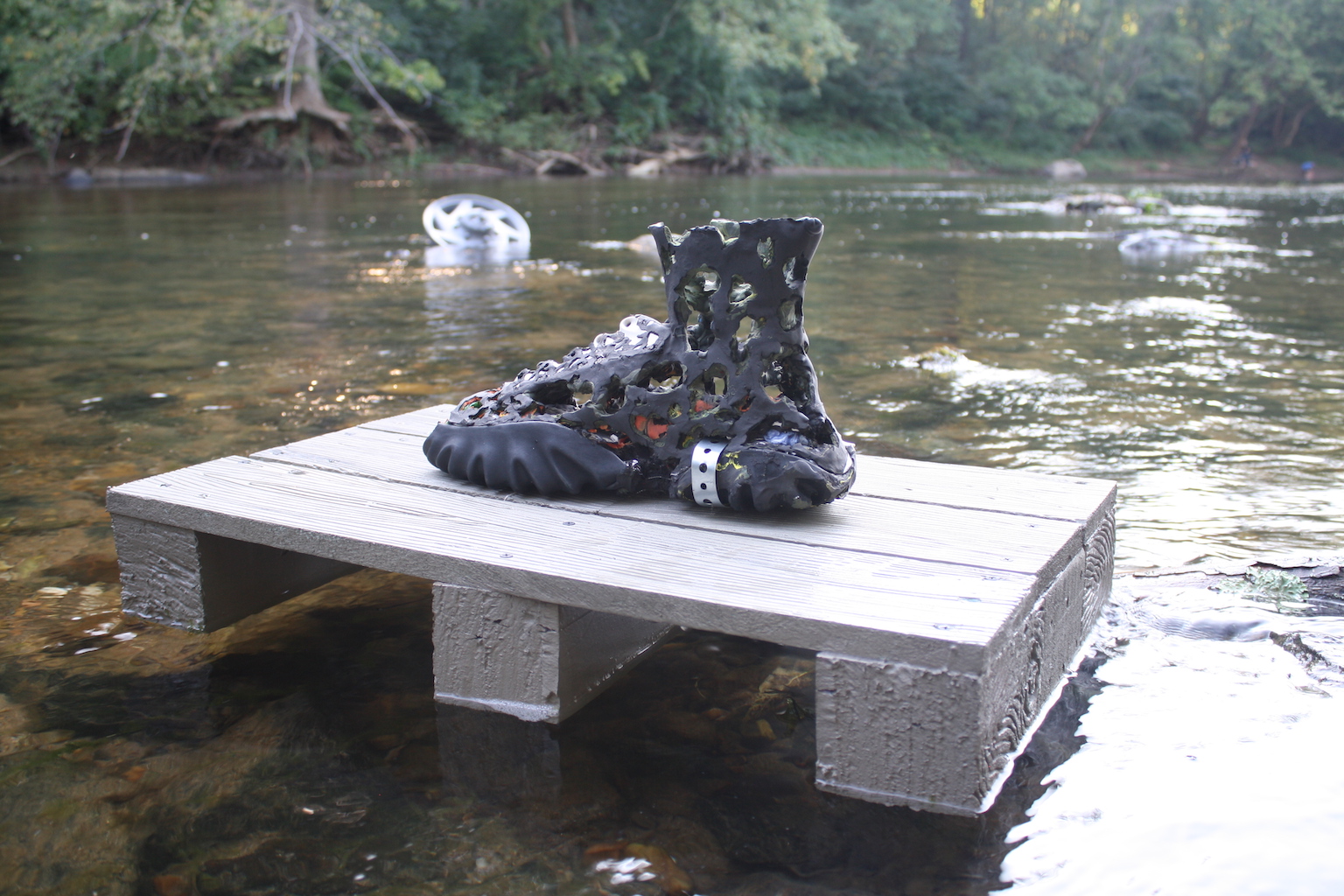 Joe Greer,
Rubber Reef
, polymer clay, shoe sole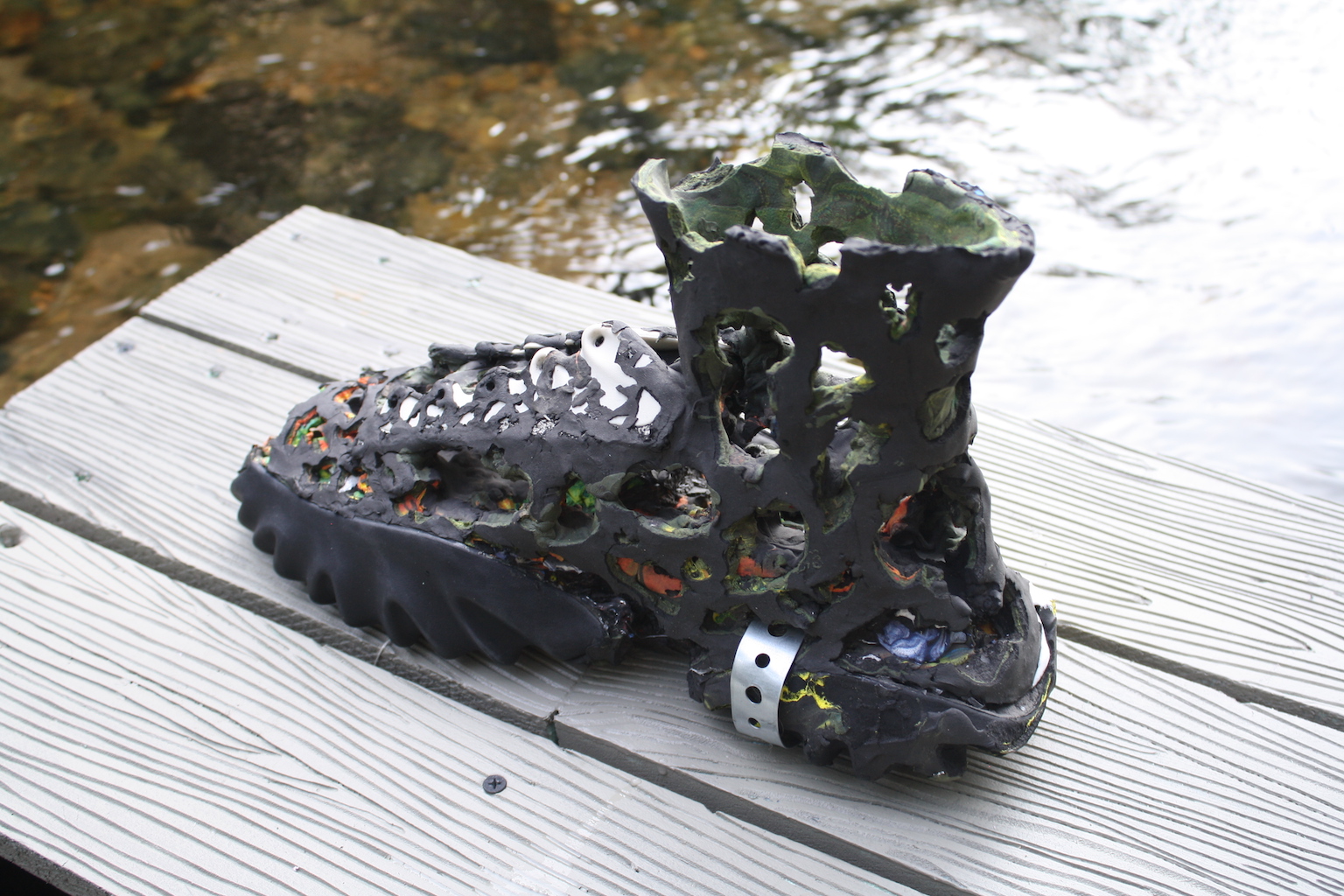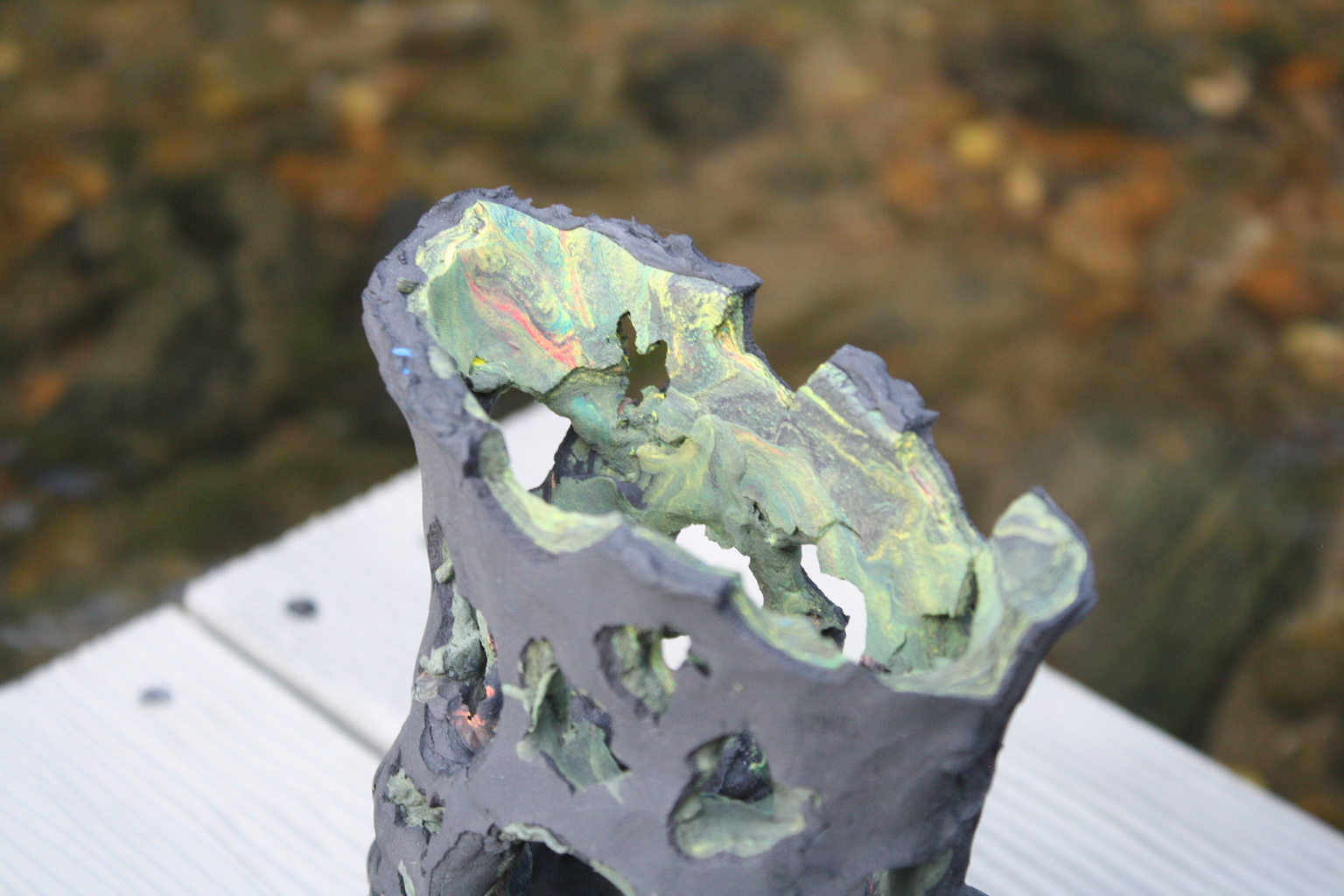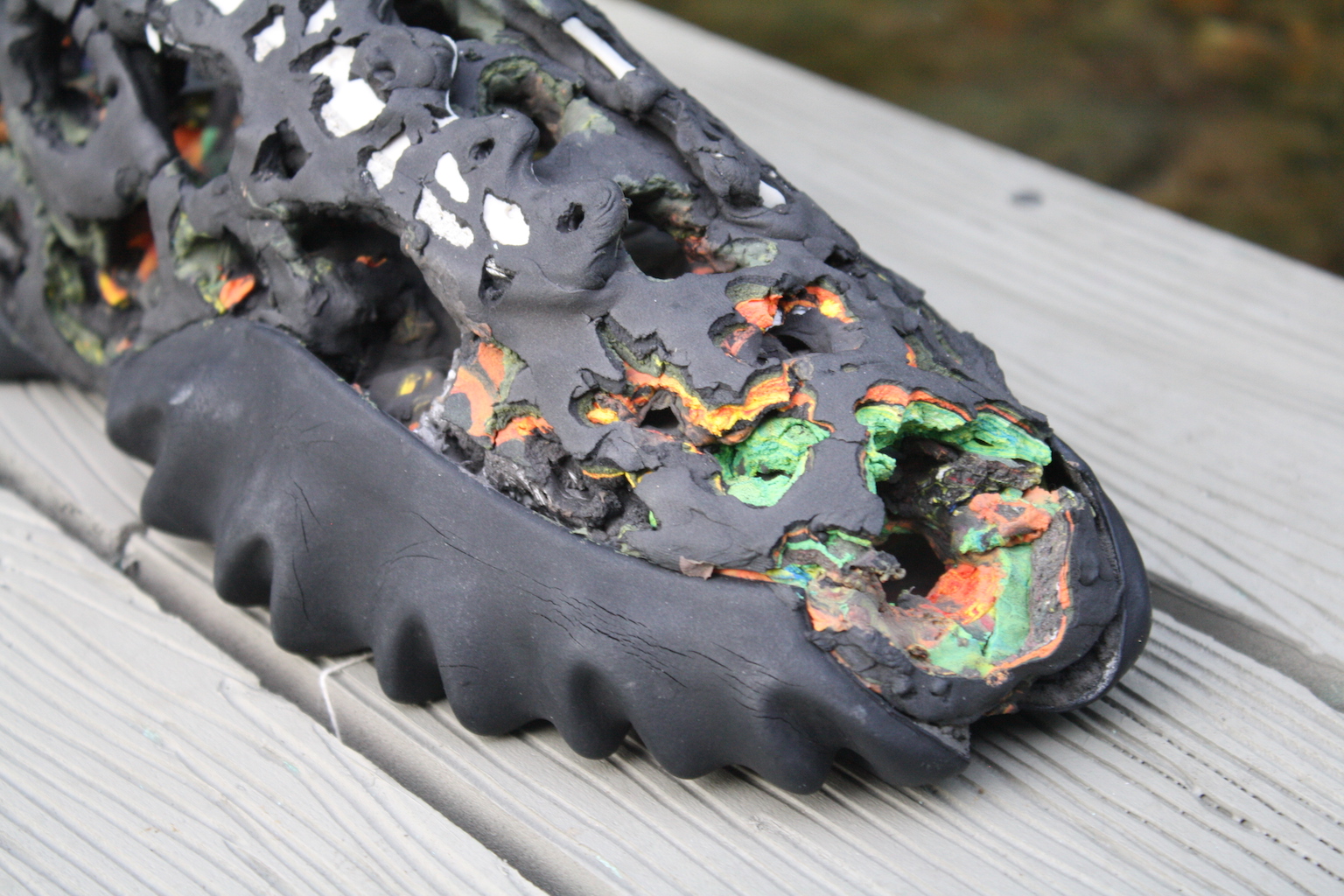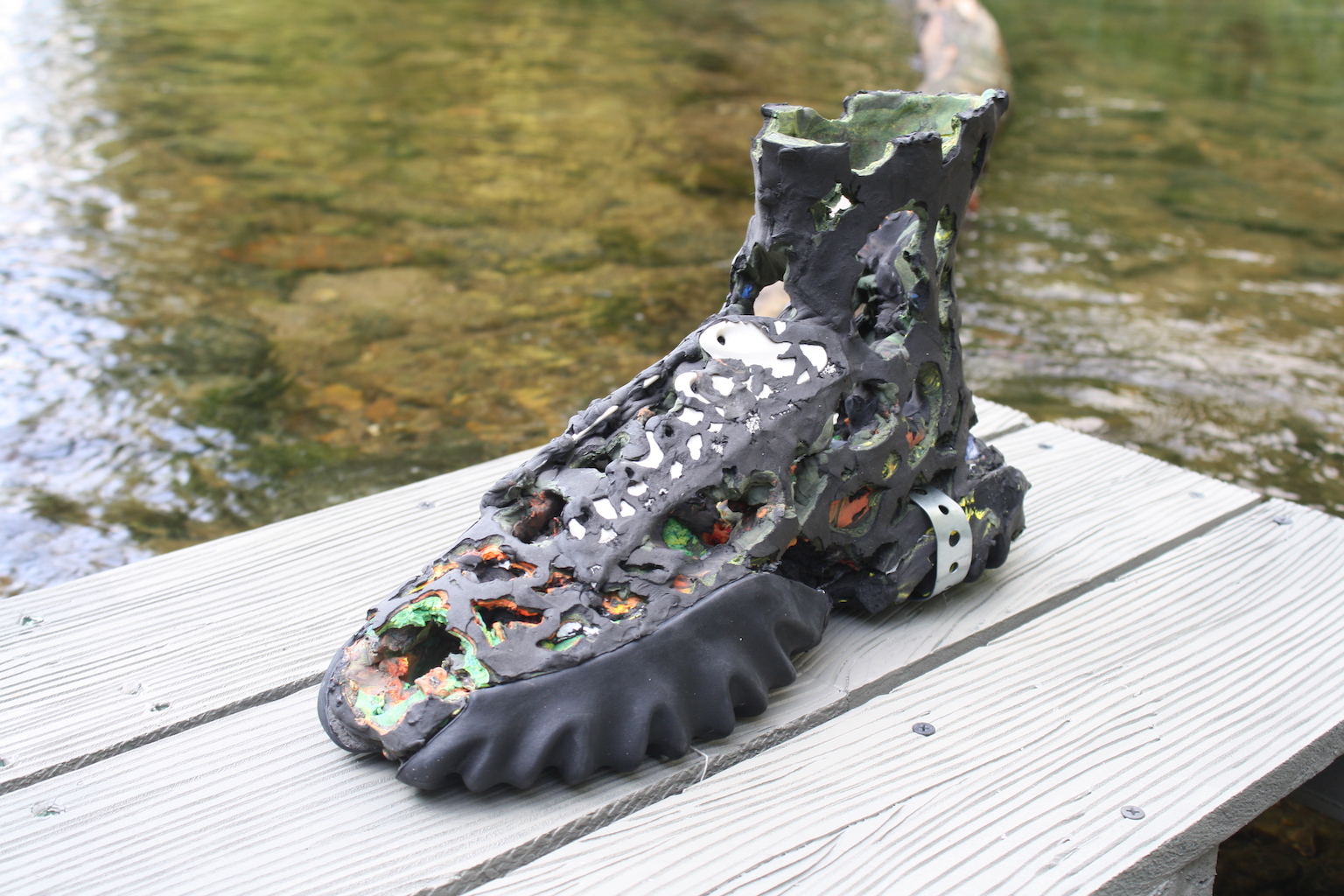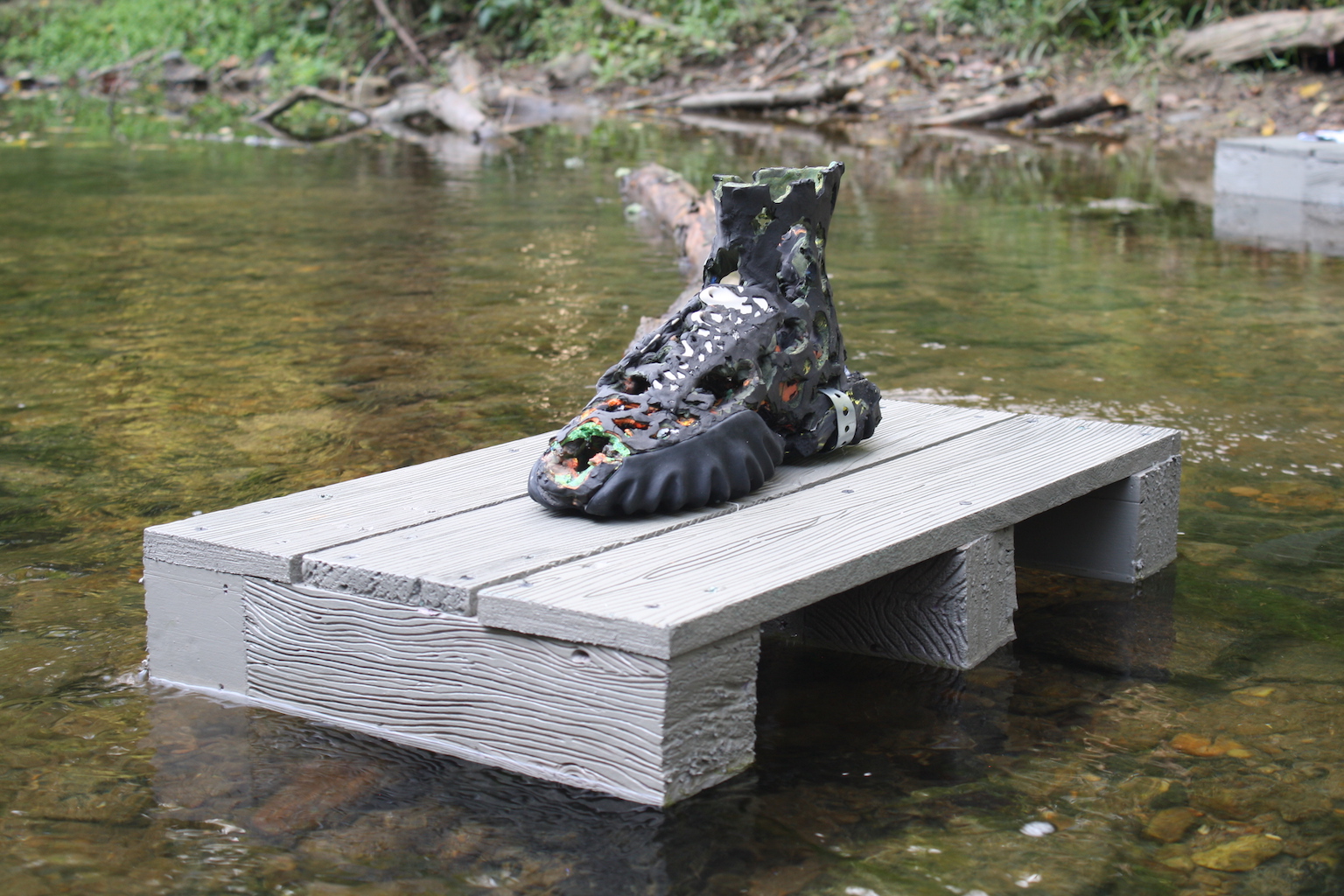 details of Rubber Reef by Joe Greer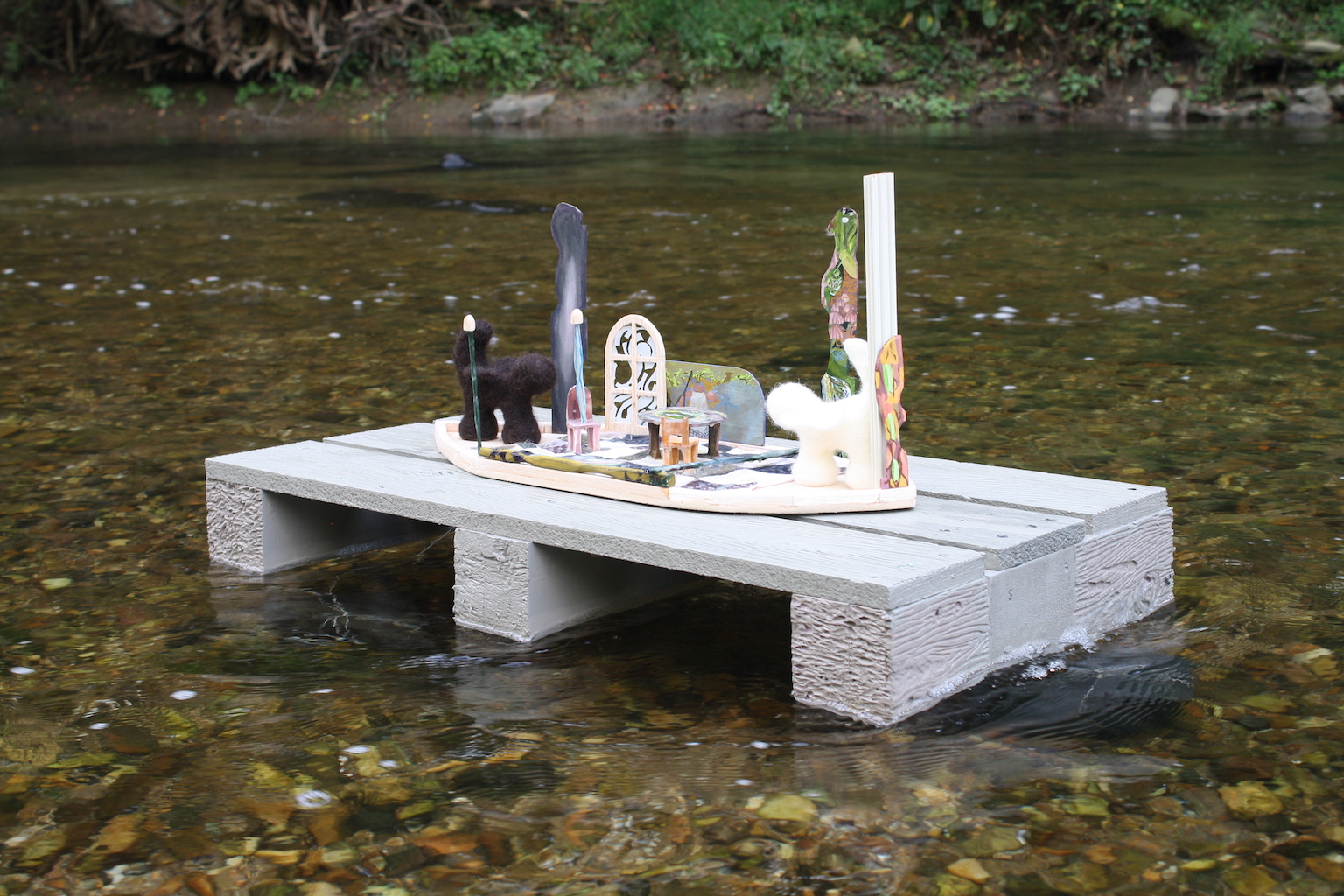 Nikki Lee,
Days turn at a standstill
, wood, fabric, foam, felt, acrylic, wax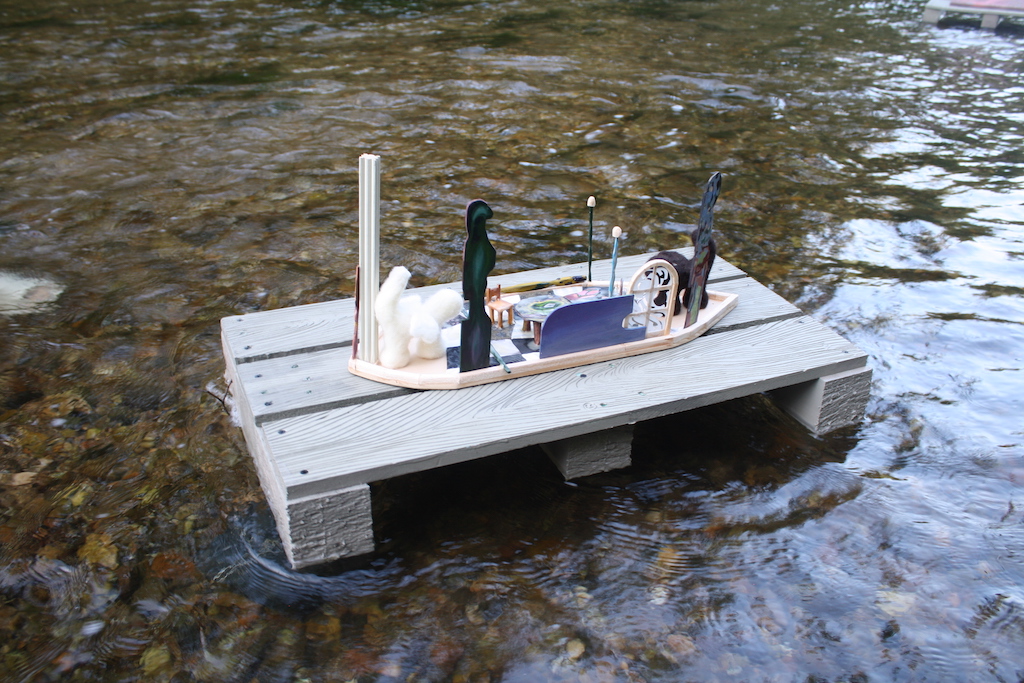 Nikki Lee,
Days turn at a standstill
, wood, fabric, foam, felt, acrylic, wax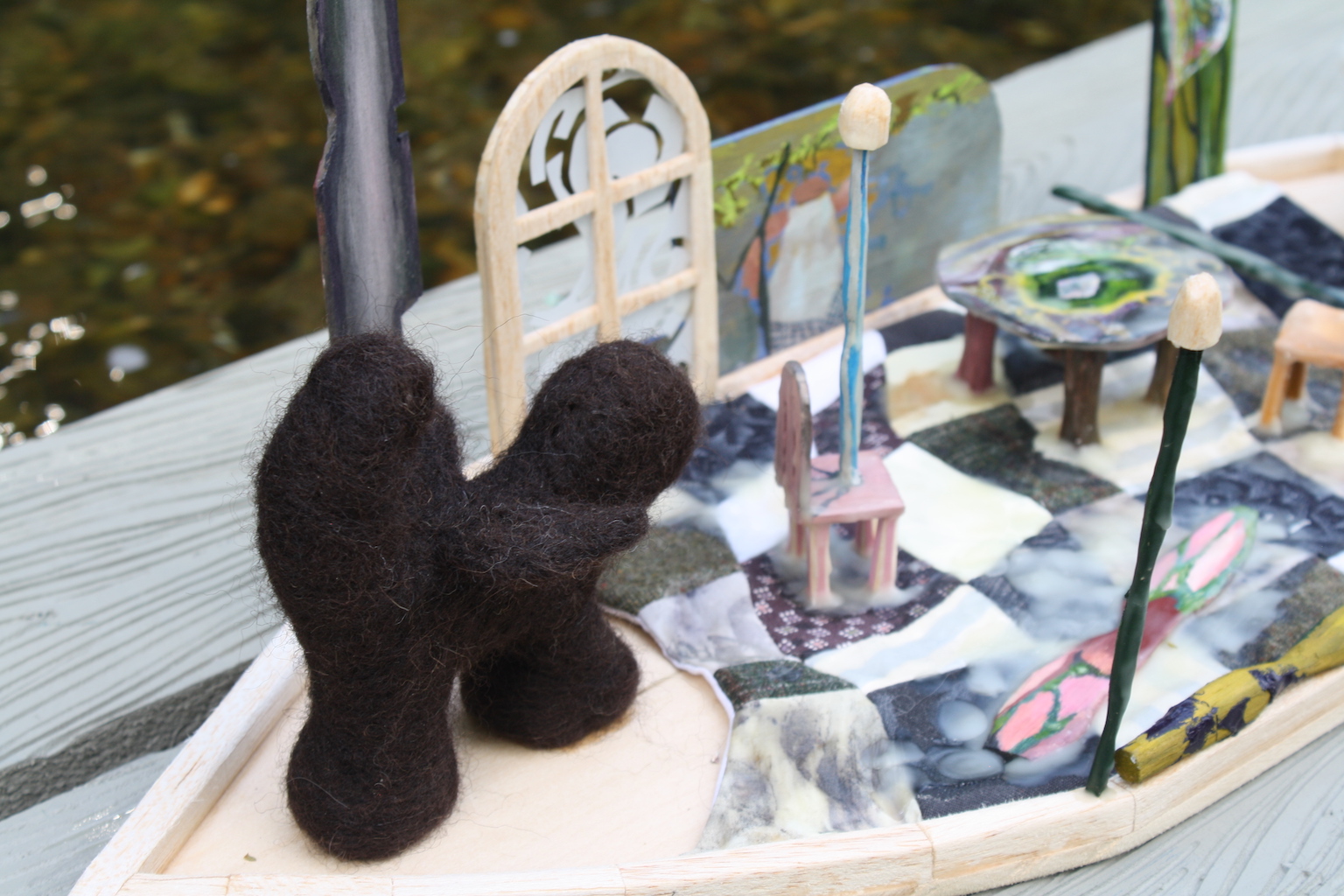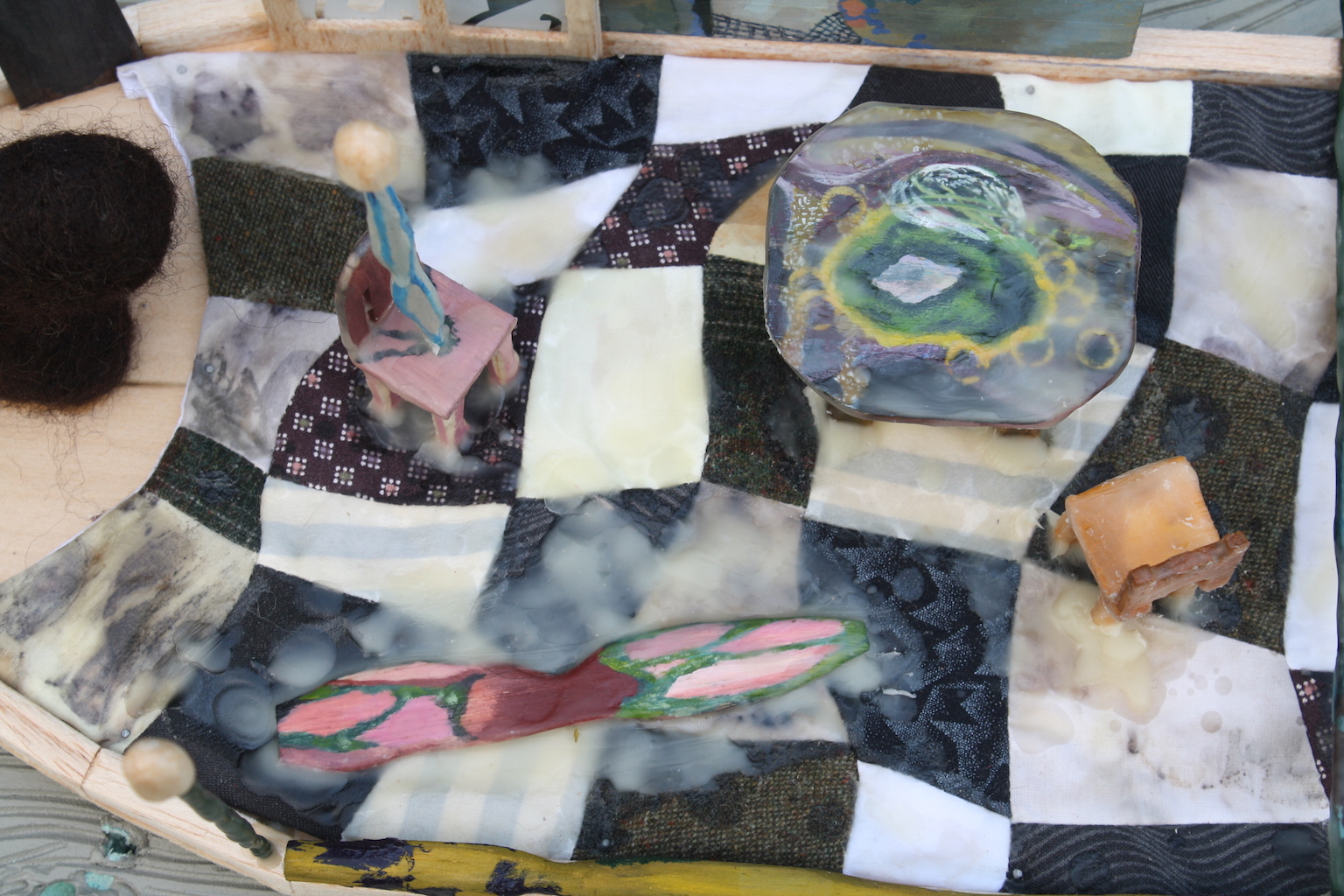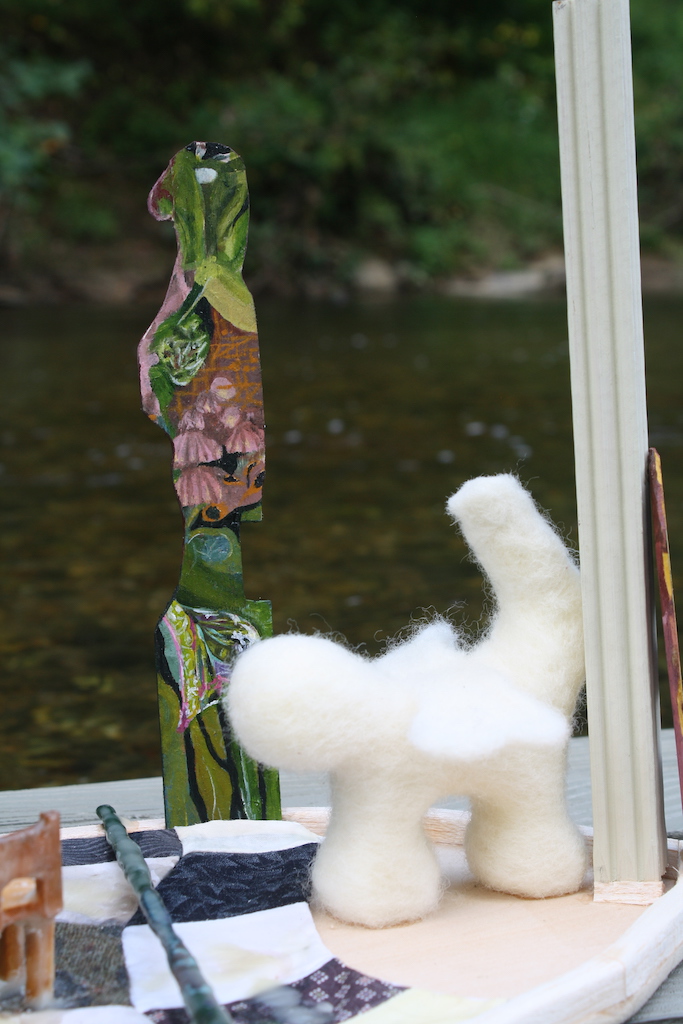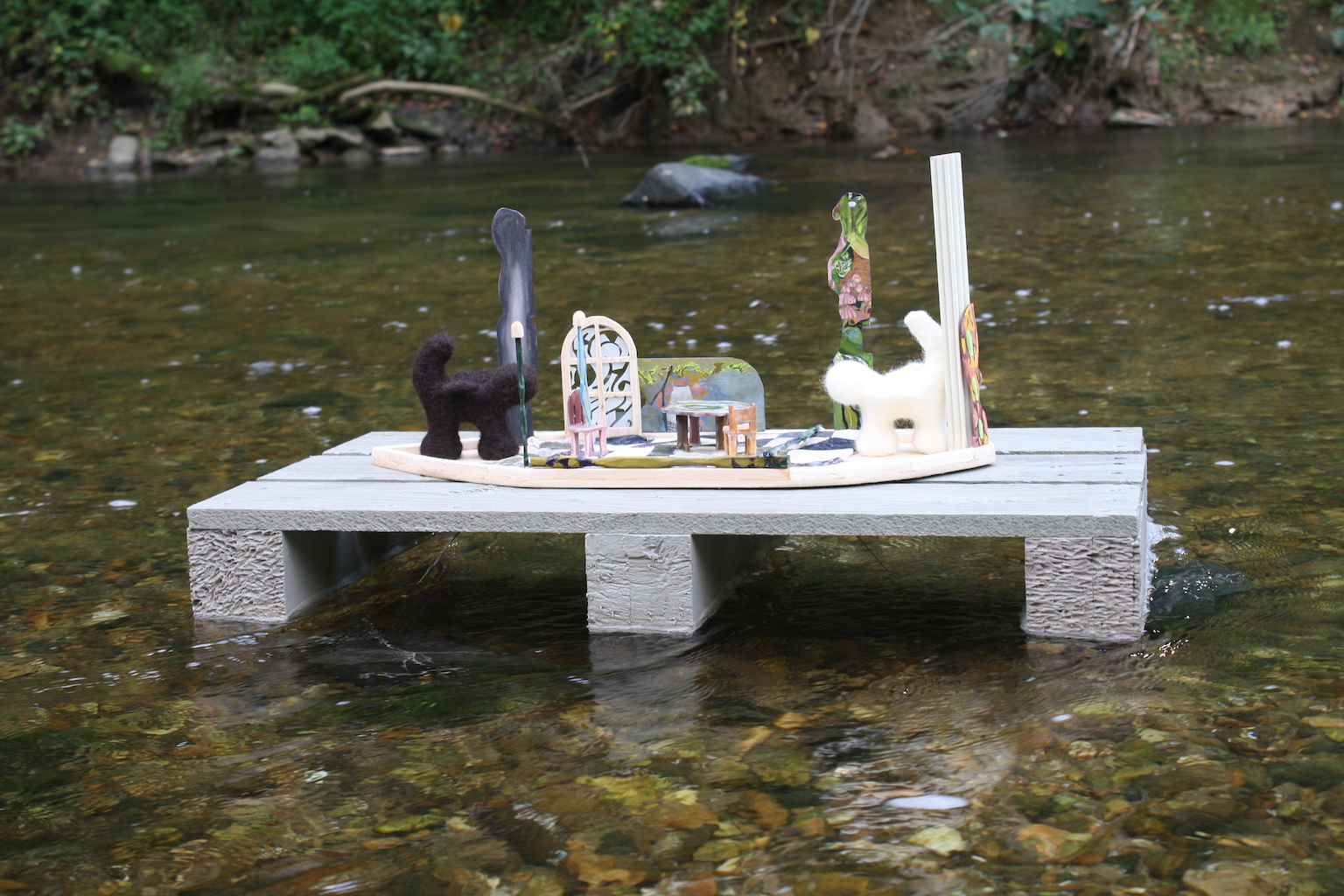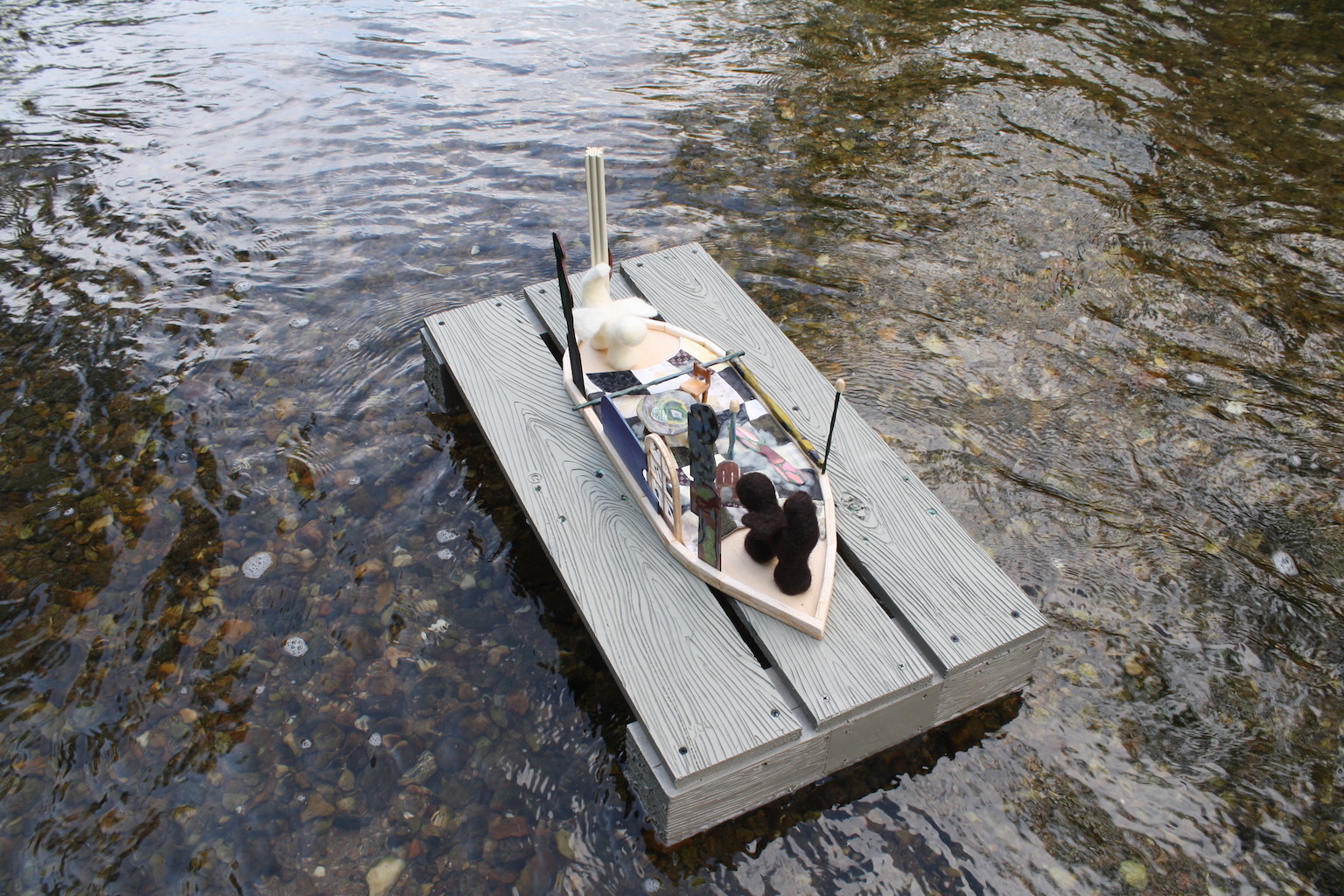 details of Days turn at a standstill by Nikki Lee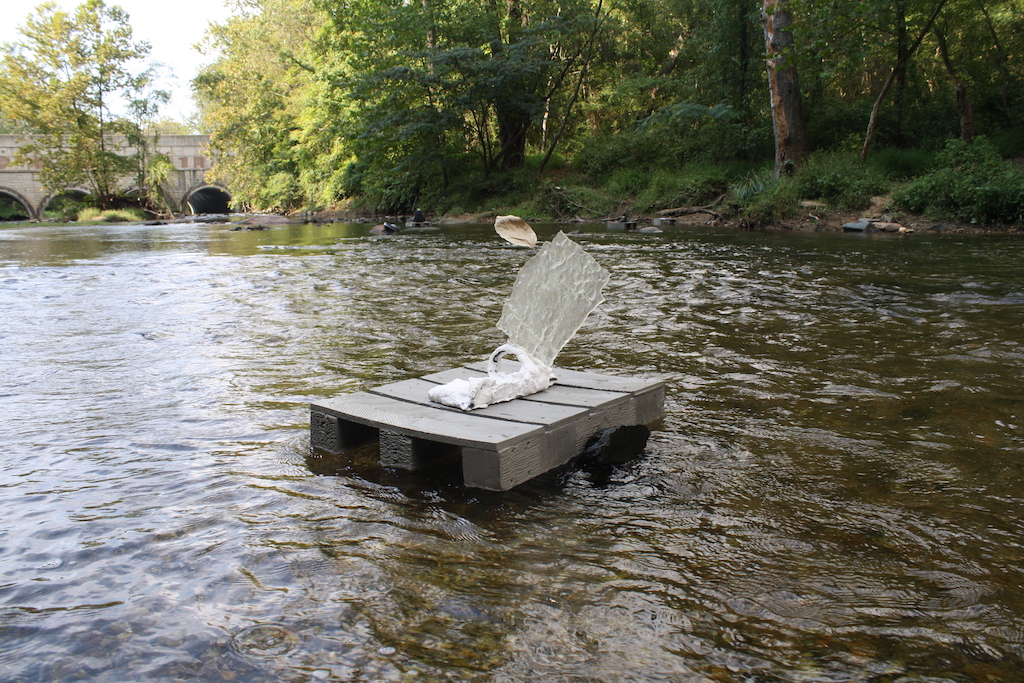 Coco Klockner,
Top
, resin, plaster, clothing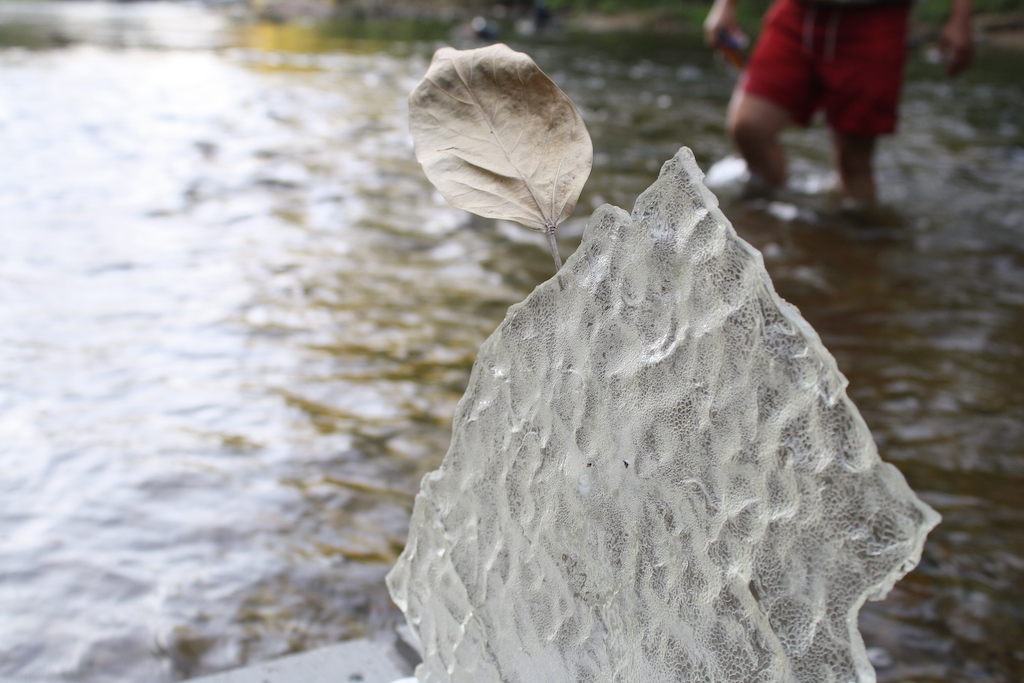 Coco Klockner,
Top
, resin, plaster, clothing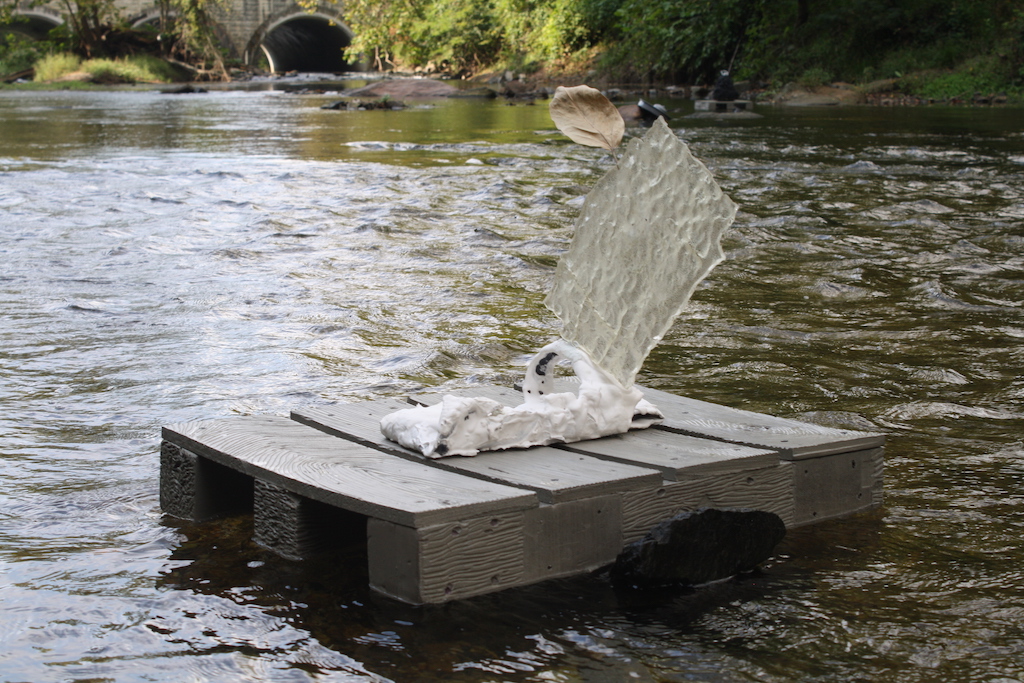 Coco Klockner,
Top
, resin, plaster, clothing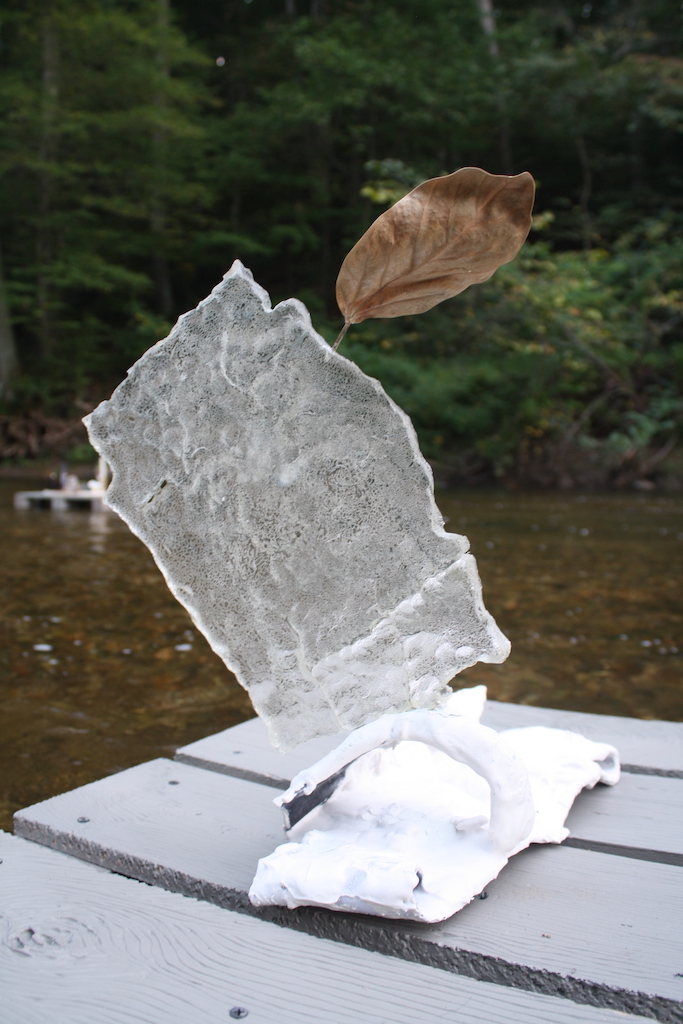 Coco Klockner,
Top
, resin, plaster, clothing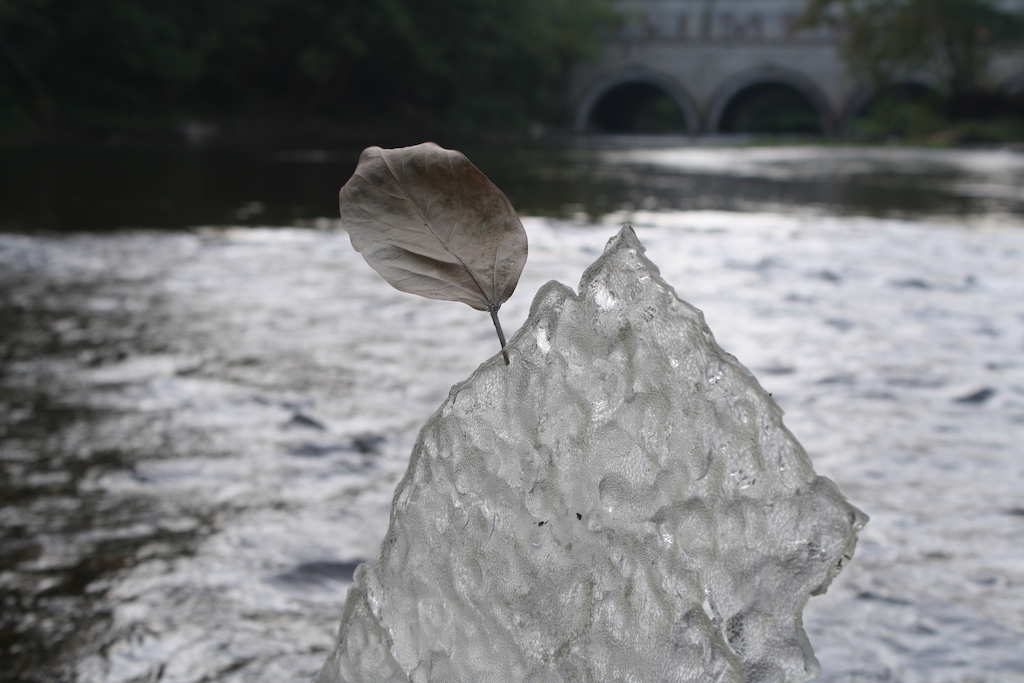 Coco Klockner,
Top
, resin, plaster, clothing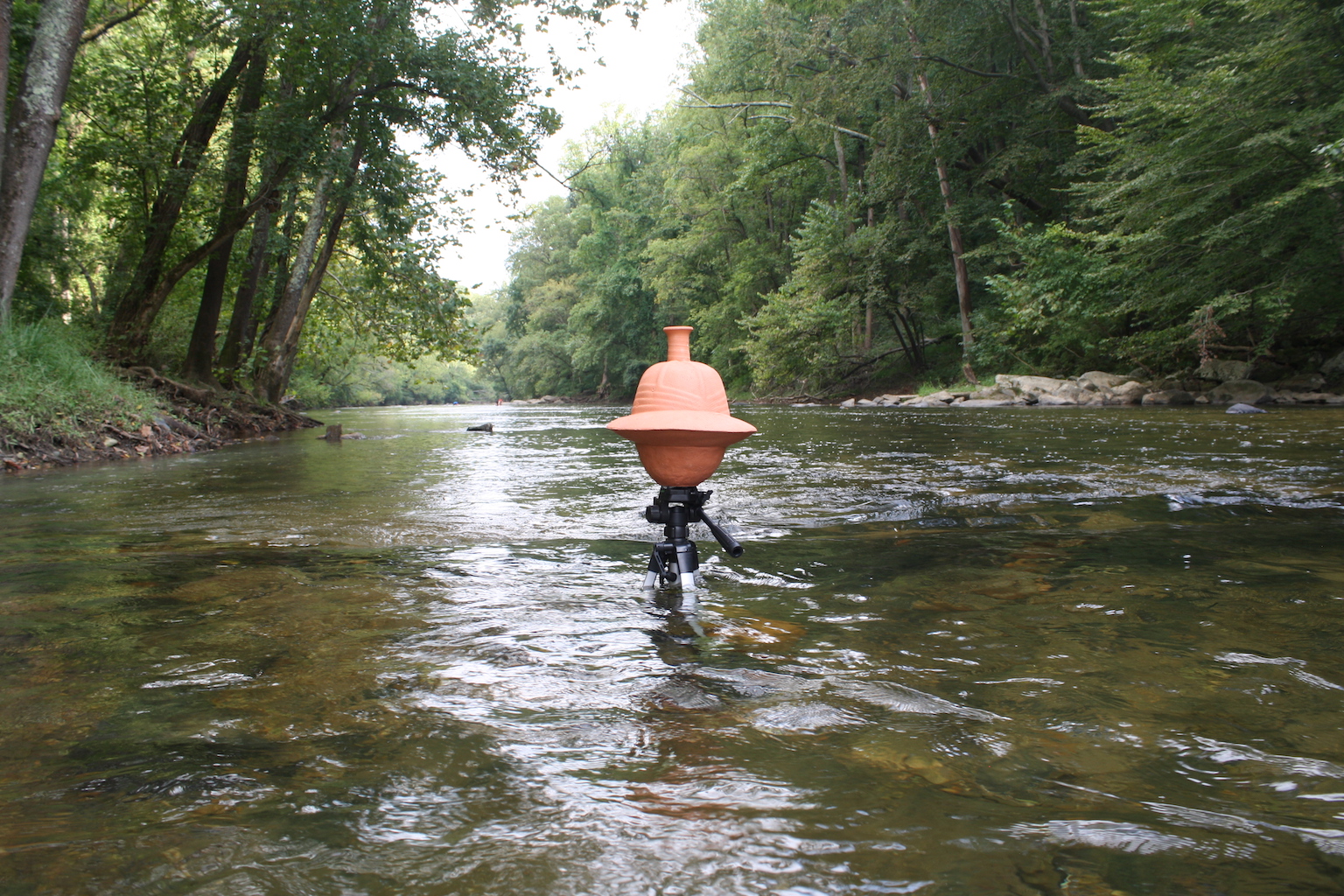 Ryan Rennie,
Tripod Vase (Western Ceramics)
, ceramic, tripod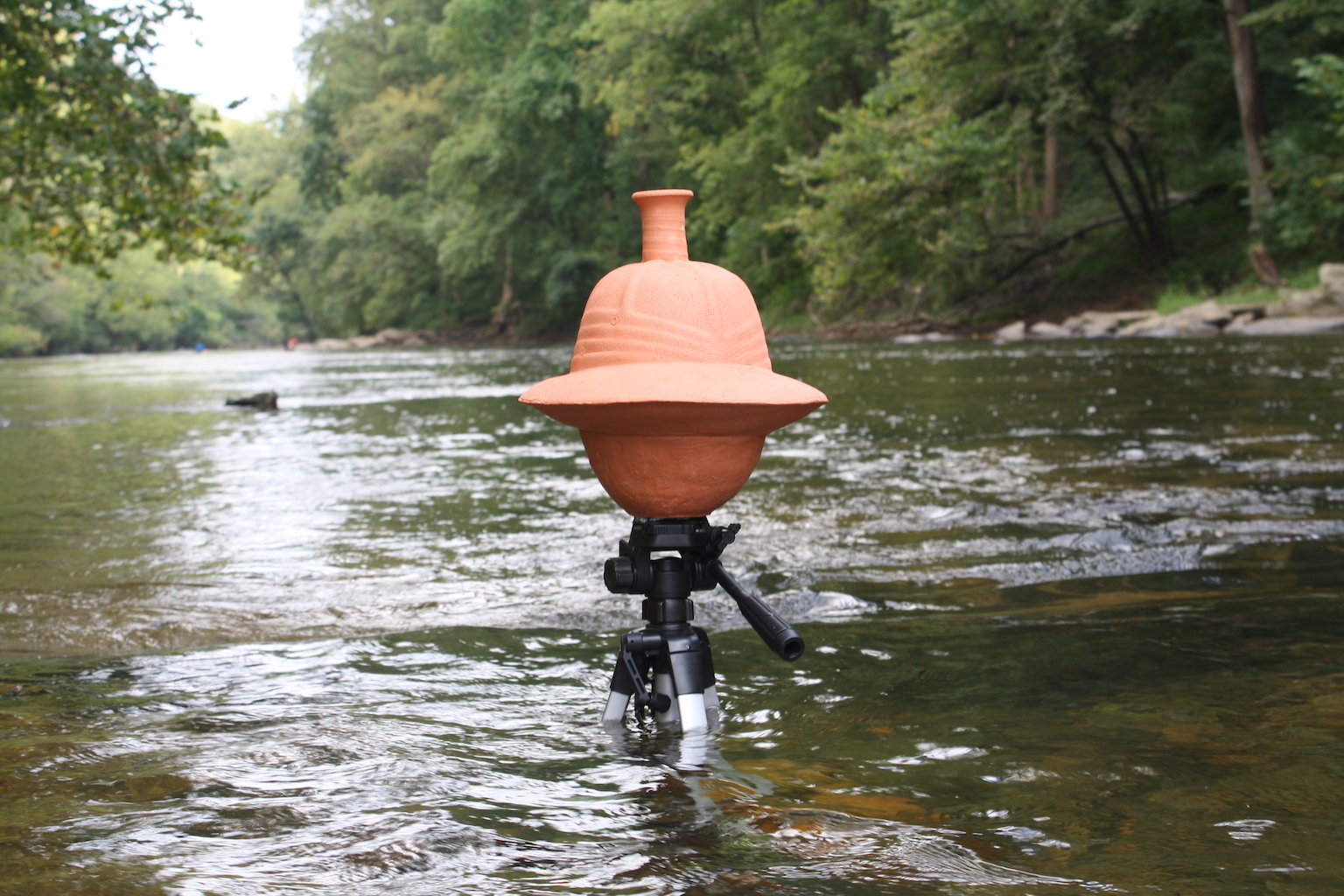 Ryan Rennie,
Tripod Vase (Western Ceramics)
, ceramic, tripod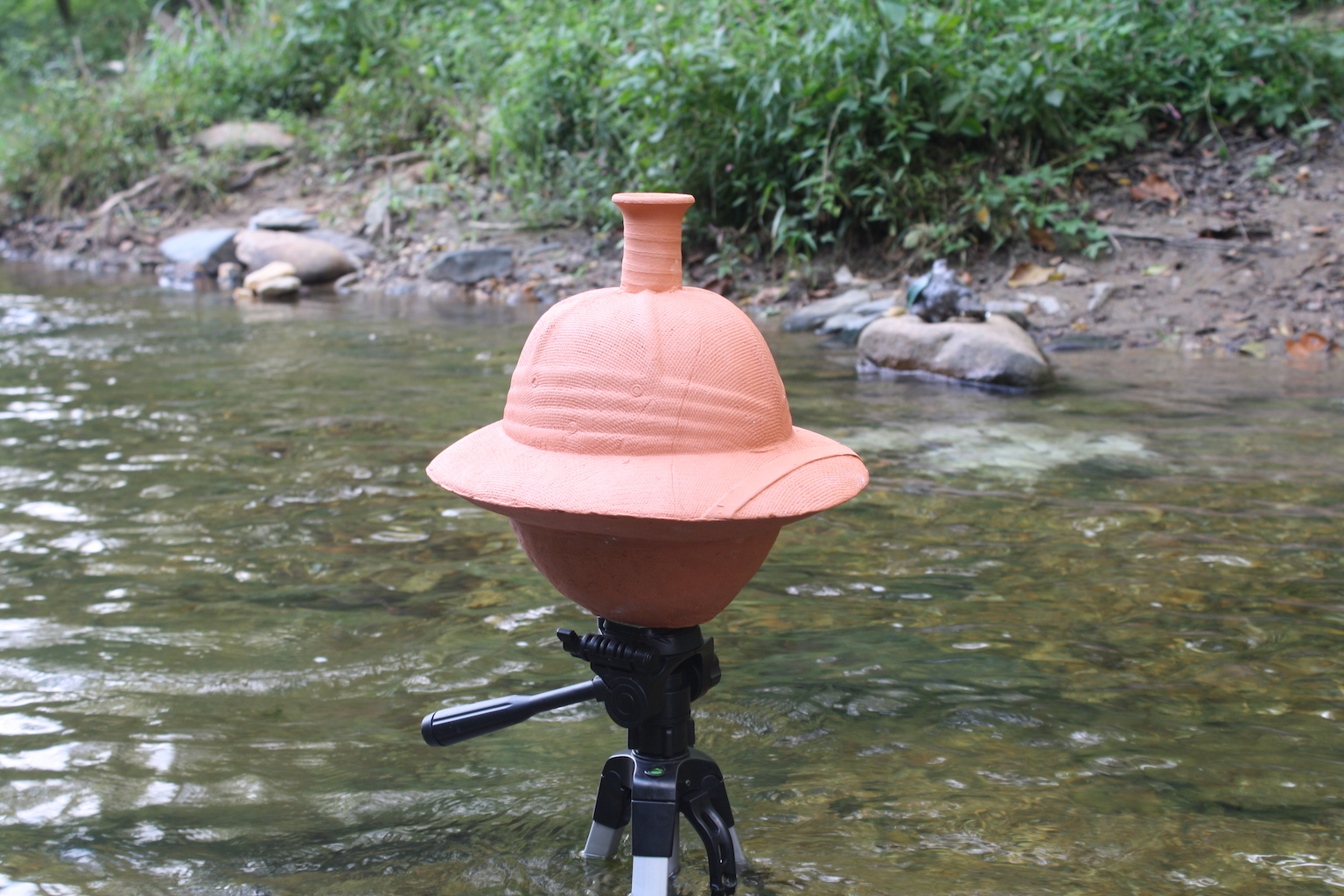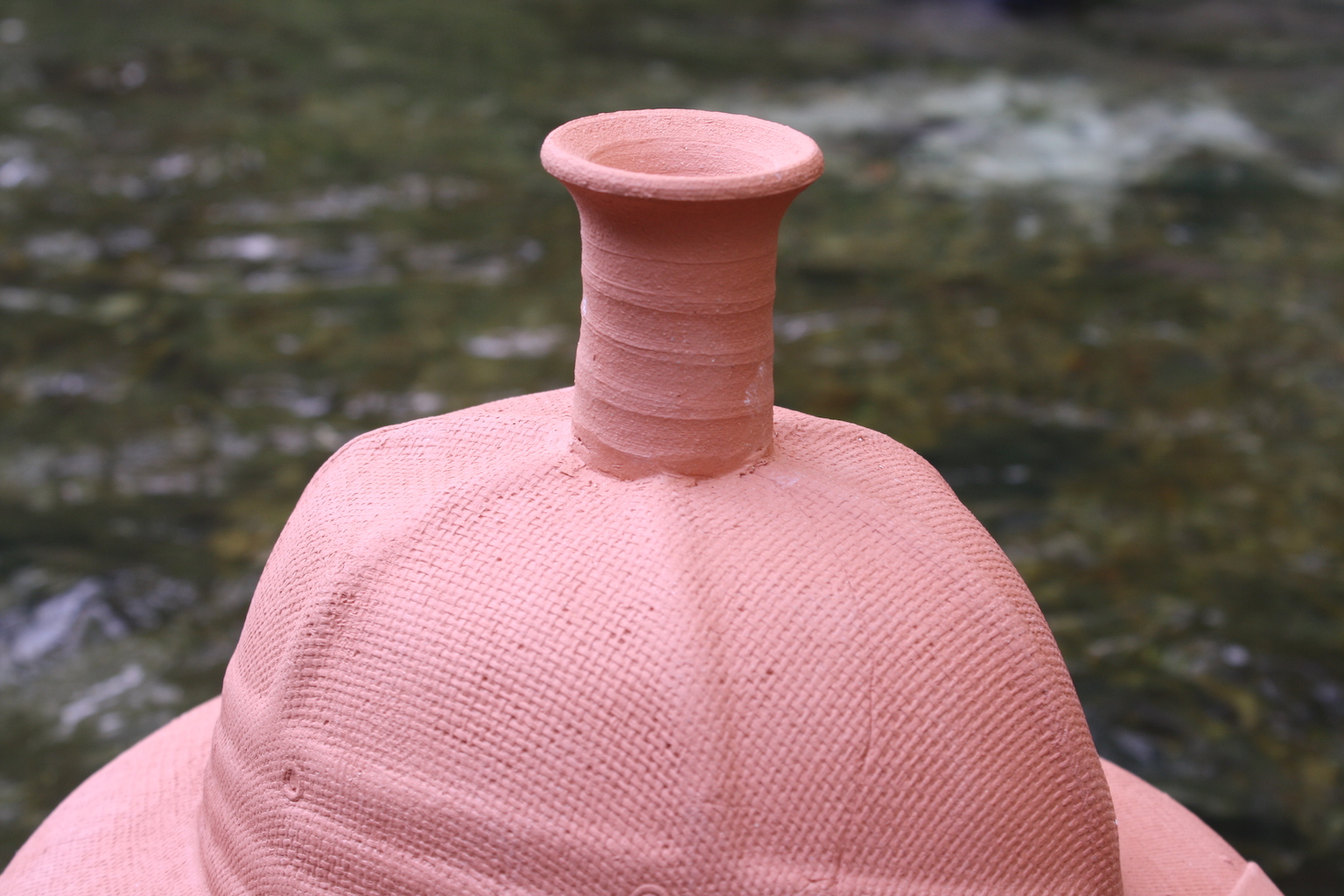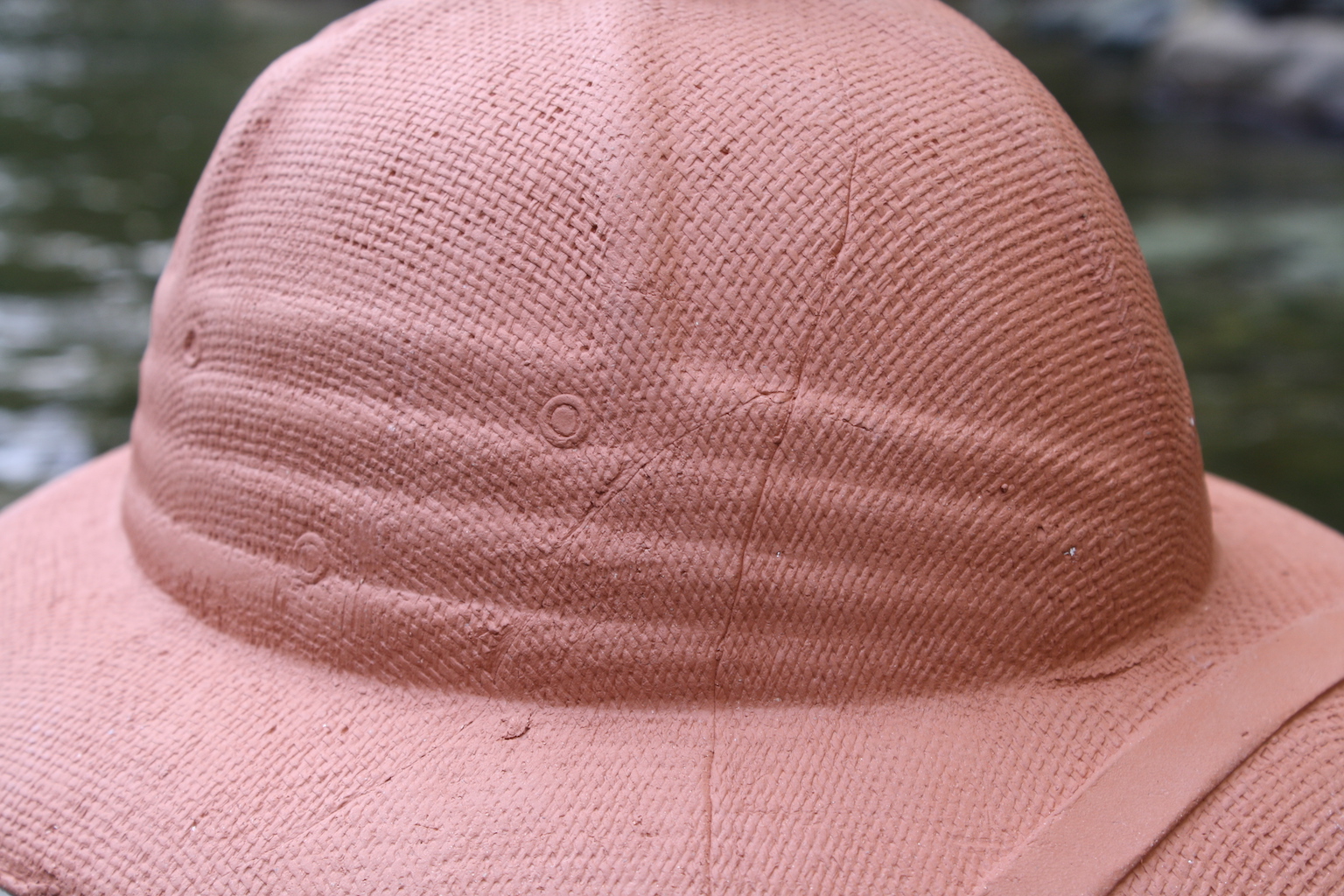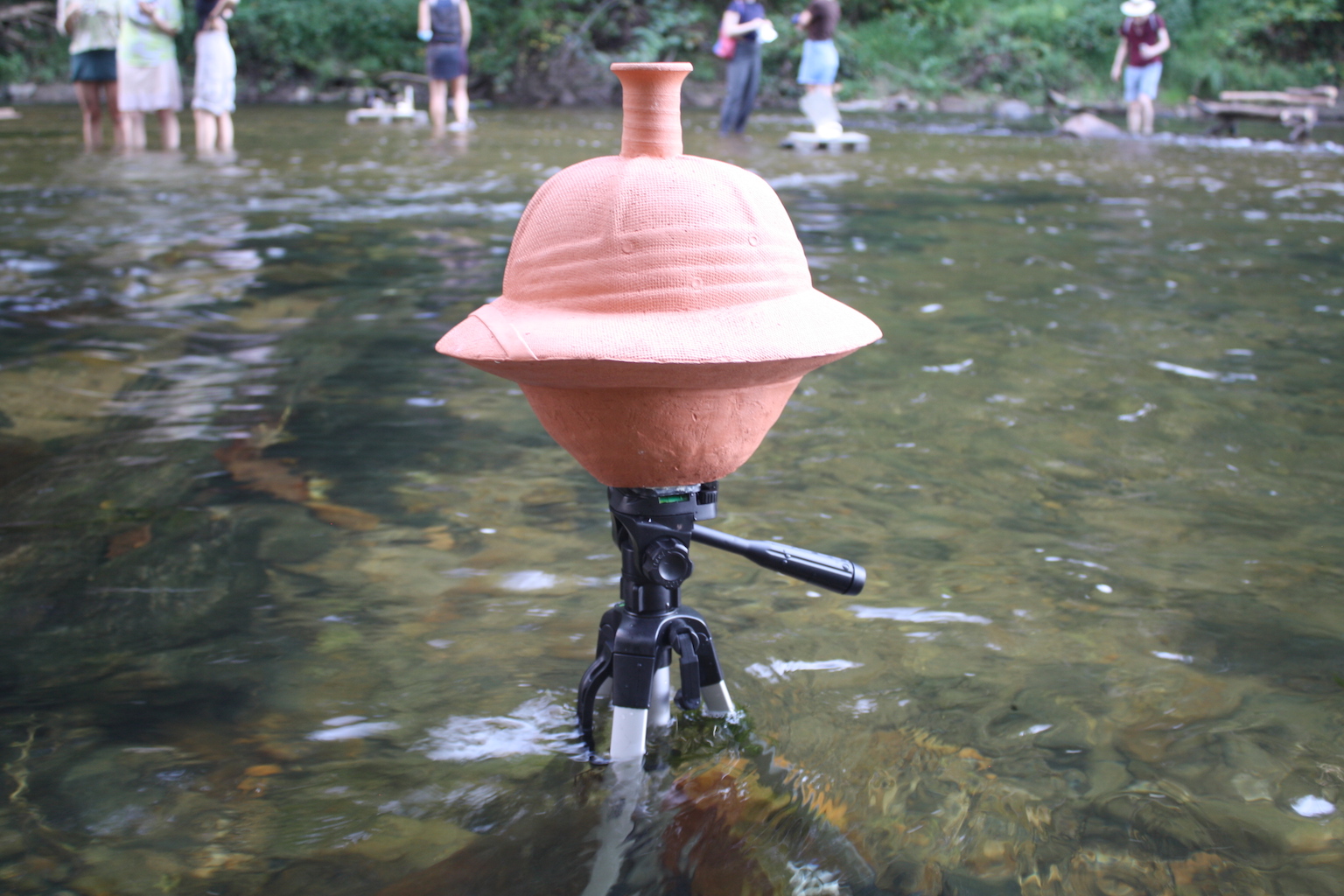 details of Tripod Vase (Western Ceramics)by Ryan Rennie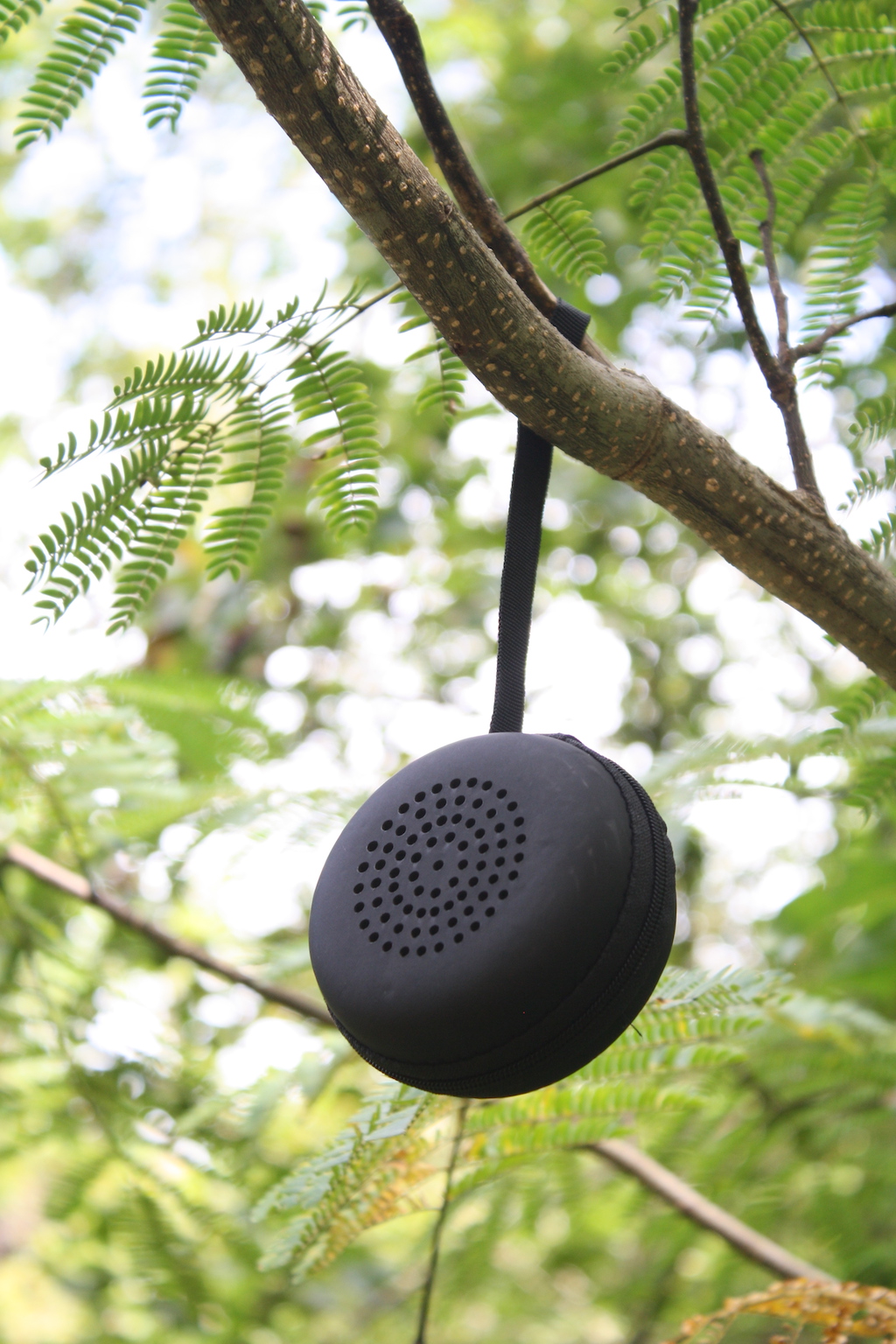 Qihang Li,
mobile
, 5 speakers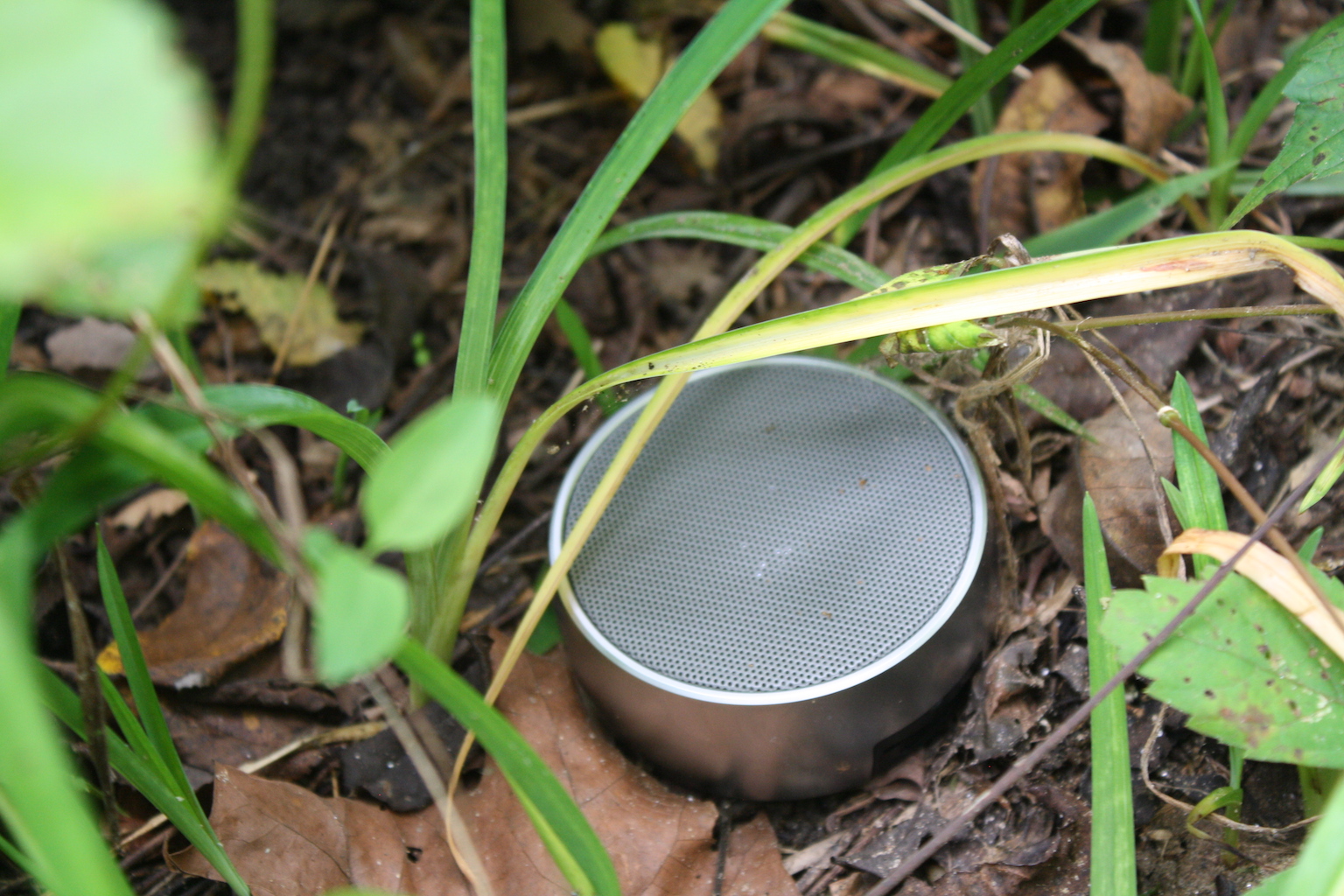 Qihang Li,
mobile
, 5 speakers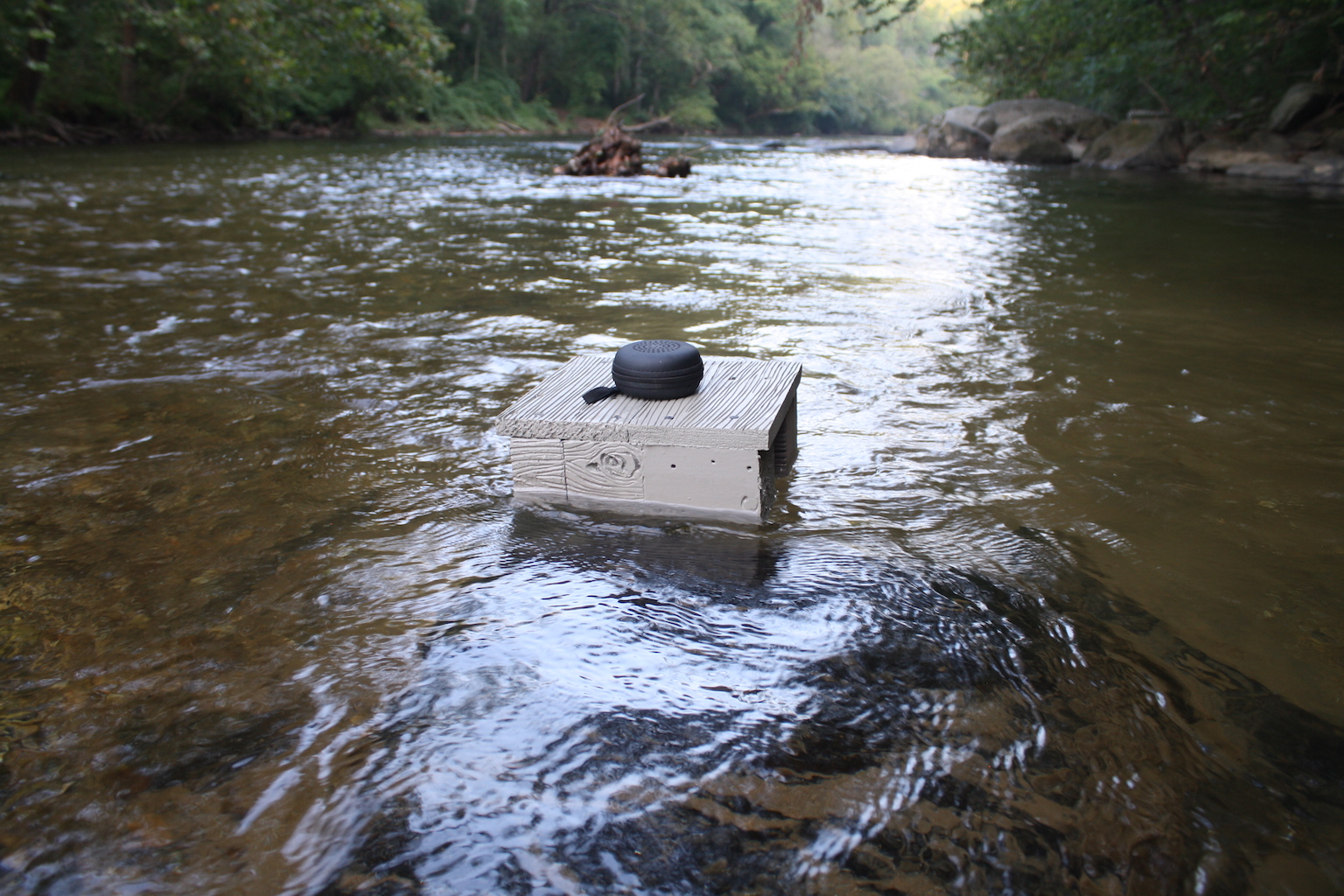 Qihang Li,
mobile
, 5 speakers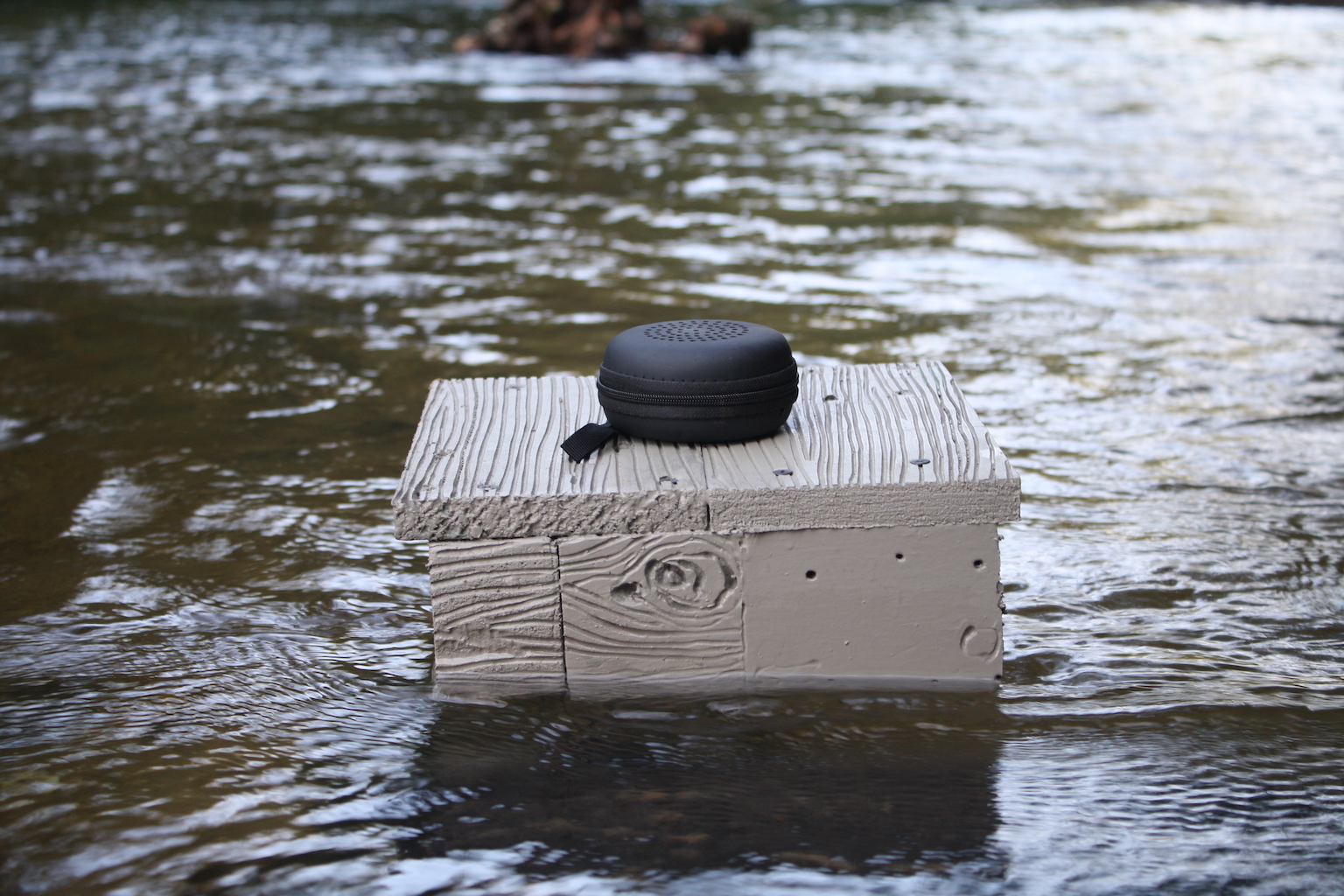 Qihang Li,
mobile
, 5 speakers
click 4 bts